Rare Conditions Common Problems
Men's Fitness
|
Febraury 2020
Despite the term, around three million people in the UK are afflicted by some form of rare disease. With symptoms often hidden from view, sufferers can be left feeling isolated with a lack of support. Jamie Broadway, who himself suffers from a rare visual defect, shines a light on the daily challenges faced by those living with rare diseases and explains why exercise isn't always the magic cure
It all started with a slight shimmer in the corner of my left eye: a sensation so strange that it was difficult to even describe it to the optometrist. They thought I was making it up. After all, everything looked fine. Even the local hospital disregarded it. "There's nothing wrong with you, it's a visual migraine," I was told repeatedly. But it wasn't.
A year and a half later, following the complete loss of my peripheral vision, a misdiagnosis, an MRI scan and ocular electrophysiological testing, I was eventually diagnosed with AZOOR (Acute Zonal Occult Outer Retinopathy) in my left eye: a rare retinal inflammation that causes the sufferer to see constant flashing lights. It gradually robs the retina of its ability to send messages back to the brain, but on the surface there doesn't seem to be any issues; the retina looks healthy and functional – hence the word 'Occult' in AZOOR.
The initial prognosis sounded positive. One consultant claimed it was a condition which eventually stabilises after a few years. However, in 2015, eight years after the initial symptoms and several doctors later, the condition intensified. It started depriving me of visual acuity and bulldozed my mental health.
By 2016, I was having sleepless nights and spending whole days obsessing over my eye. The constant flashing lights, whether my eyes were open or closed, meant that it was all I could think of and see – with no escape. Such a small piece of human tissue like the retina was now having a gargantuan toll on my emotional wellbeing.
DAILY STRUGGLE
Last year, for the first time ever, a comprehensive survey was conducted by Rare Disease UK into how rare conditions can impact mental wellbeing. The results were staggering: 95 per cent of rare disease sufferers have felt anxious; 90 per cent have felt low; 88 per cent have felt emotionally exhausted. The common symptom behind all rare diseases, it seems, is poor mental health.
Thirty-eight-year-old Kehinde Salami can vouch for that. When he was 24, he was diagnosed with sickle cell disease, a hereditary conditions that means his red blood cells have an unusual crescent moon shape. Being sticky, the cells clump together and can block blood vessels in what is known as a sickle cell crisis. This manifests itself as excruciating pain and eventually ends in organ failure and, ultimately, death. "I could potentially die any day," says Salami. "That is how unpredictable sickle cell is."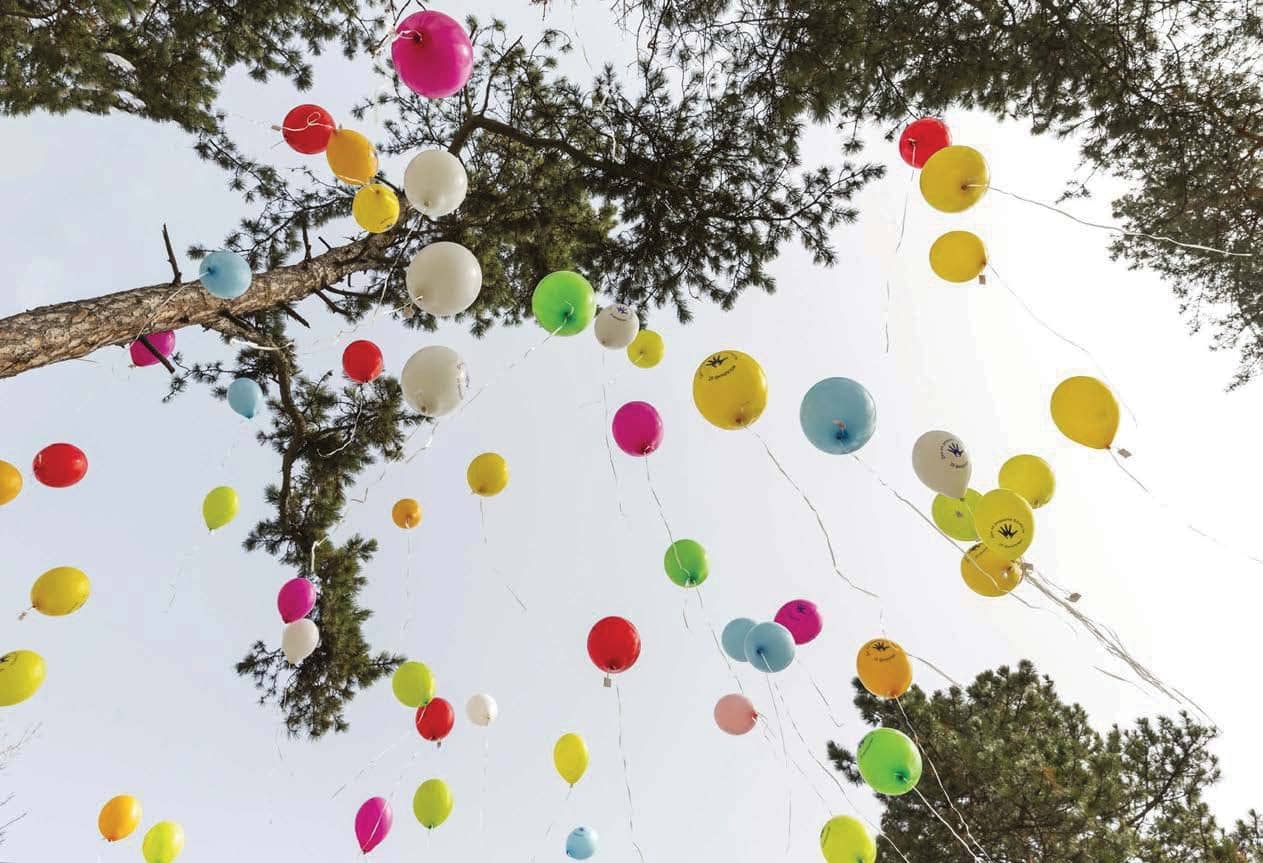 It is the unpredictability of rare diseases that gives rise to anxiety. However, as Salami can affirm, emotional support is often hard to come by: "I was in a hospital and even though I was being treated for my physical pain, I was then discharged and had to deal with the mental aspects of sickle cell by myself. I didn't get any referrals. I didn't get any counselling. I was at home waiting for another sickle cell crisis to hit."
You can read up to 3 premium stories before you subscribe to Magzter GOLD
Log in, if you are already a subscriber
Get unlimited access to thousands of curated premium stories, newspapers and 5,000+ magazines
READ THE ENTIRE ISSUE
Febraury 2020