PARK LIFE
Men's Fitness
|
Febraury 2020
FROM HUMBLE BEGINNINGS IN A LEAFY CORNER OF WEST LONDON, PARKRUN HAS SPARKED A FITNESS REVOLUTION. EVERY SATURDAY MORNING, UP AND DOWN THE COUNTRY – AND INDEED AROUND THE WORLD – WALKERS, JOGGERS AND RUNNERS OF ALL SHAPES, SIZES, AGES AND ABILITIES HEAD TO THEIR LOCAL PARK FOR A FREE, TIMED 5K EVENT. BUT WITH ITS EMPHASIS ON COMMUNITY AND INCLUSIVITY, IT HAS BECOME MORE THAN JUST A SERIES OF RUNNING EVENTS: FOR MANY, IT'S AN OUTLET – A SAFE CONSTANT IN THEIR WEEKLY ROUTINE
I can blame my park run addiction on the pub," says Paul Shipman. "I'd gone for a drink at The Twisted Barrel in Coventry and one of my wife's friends asked me what sort of running I'd been doing. I told her I'd just been putting my trainers on and going along the street, and she said, 'We should do park run.'

"Two pints in, I foolishly asked what she meant and she explained that every Saturday morning you get to Memorial Park for 9am and run 5k. I said I'd go with her, and the park run spiral started from there."

Shipman, in his mid-30s and working in HR, had taken up running after his son was born two months premature. Running became a cathartic coping mechanism during that highly stressful period of his life. To start, he'd grab his trainers for a jog round the block, "because the street is always open," before park run entered his life and became not only a treasured pastime, but an "incredible change for good" for his mental health.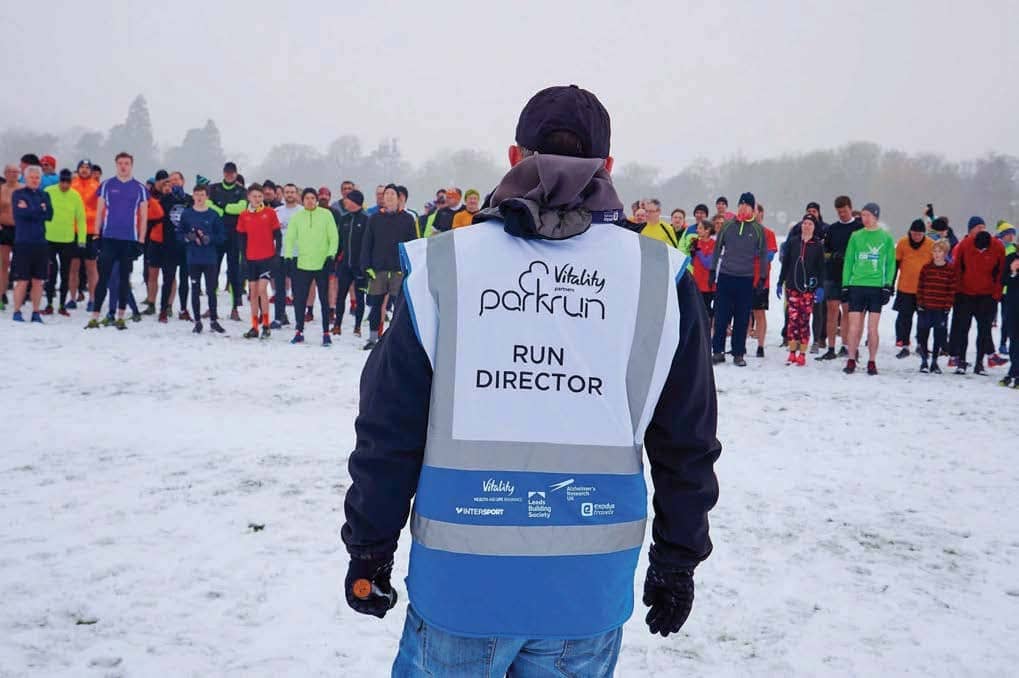 Five years ago, Shipman was diagnosed with severe depression and anxiety. "Everybody knew it was coming," he explains, "including me, but I'd avoided going to the doctors and being treated, and I couldn't cope with it."
With the issues around his son's birth, his diagnosis, and a stressful duration in his career, Shipman found running therapeutic. "Running is mine," he says. "The only person it relies on is me, the only person it's down to is me."
STRENGTH IN NUMBERS
Popping along to Coventry's Memorial Park that Saturday morning proved even more revelatory. Shipman met a friend of a friend, and then another, and they ran together at an easy pace. He was applauded by the stewards as he went around, and when they finished he and his new mates went for coffee.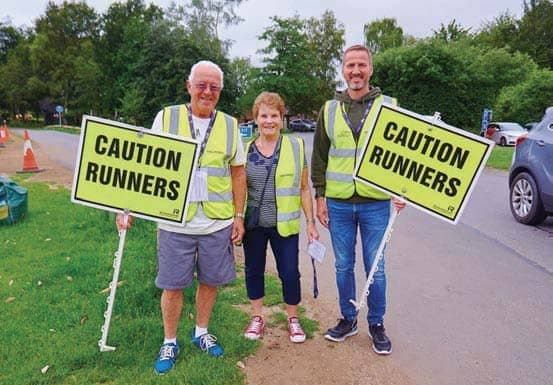 "I was astonished," he says. "There were about 500 people there, with many of them making even poorer spandex choices than I had. It's the confidence thing, an amazing, supportive, welcoming environment. I loved it, went next week. Loved that week, kept going. Then it becomes a habit." park run quickly became more than a habit for Shipman; it became an outlet: "When I spiral from my anxiety, I go for a run, and just focus on putting one foot in front of the other. But park run? It's the solace of running and the feel-good spirit of friends and community combined. It's mine and yours."
SIMPLE START
park run has grown into one of the most popular weekend activities in the UK, with nearly 700 different courses averaging well over 118,000 runners each week.
It was formed organically through the initiative of Paul Sinton-Hewitt, initially as a single event in west London's Bushy Park, one leafy autumn in 2004.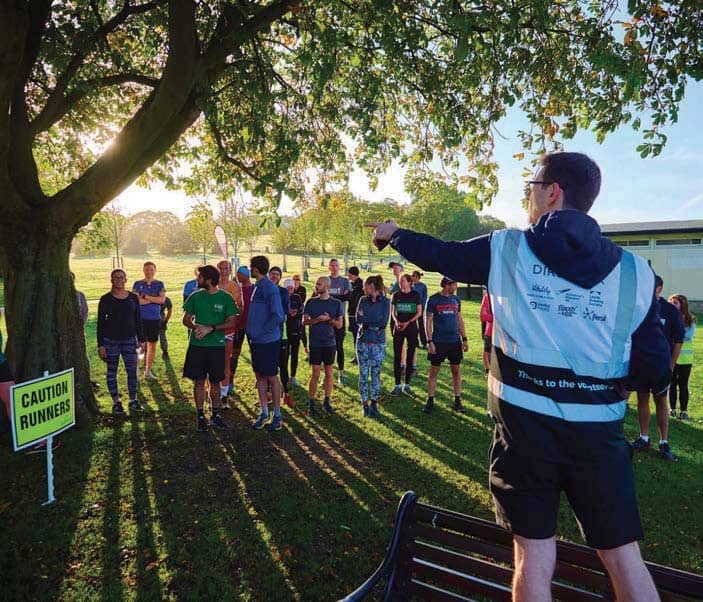 "Fifteen years ago, I faced some difficulties in my life," Sinton-Hewitt explains. "At the same time, I've known all my life that doing exercise helps me manage myself. But I'd got injured at that time so couldn't run. There were a few people really important to me that revolved around the running scene, so it was a disappointing situation."
Sinton-Hewitt grew up in South Africa and recalled weekly running events across the country that were free, low-key and without pressure. The events recorded your time, before publishing them in local newspapers.
You can read up to 3 premium stories before you subscribe to Magzter GOLD
Log in, if you are already a subscriber
Get unlimited access to thousands of curated premium stories, newspapers and 5,000+ magazines
READ THE ENTIRE ISSUE
Febraury 2020