FLIP THE BIKE FANTASTIC
Men's Fitness
|
February 2020
Street trials rider Danny MacAskill is celebrating ten years since his first YouTube video went viral, propelling the Scottish daredevil into a life of tricks for flicks. Angelina Manzano caught up with the 33-year-old to find out more about his decade in the spotlight
Modest and quietly spoken, in the unlikely event you hadn't seen his videos you would have no idea Danny MacAskill is an internet sensation. Yet since his breakthrough short film in 2009 – making him one of the very first viral stars – the street trials rider and Red Bull athlete has amassed over 450 million views on YouTube alone.
Little wonder, then, that he gave up his job as a mechanic to pursue a life on the road, travelling the world and performing increasingly daring tricks to impress his ever-growing online audience.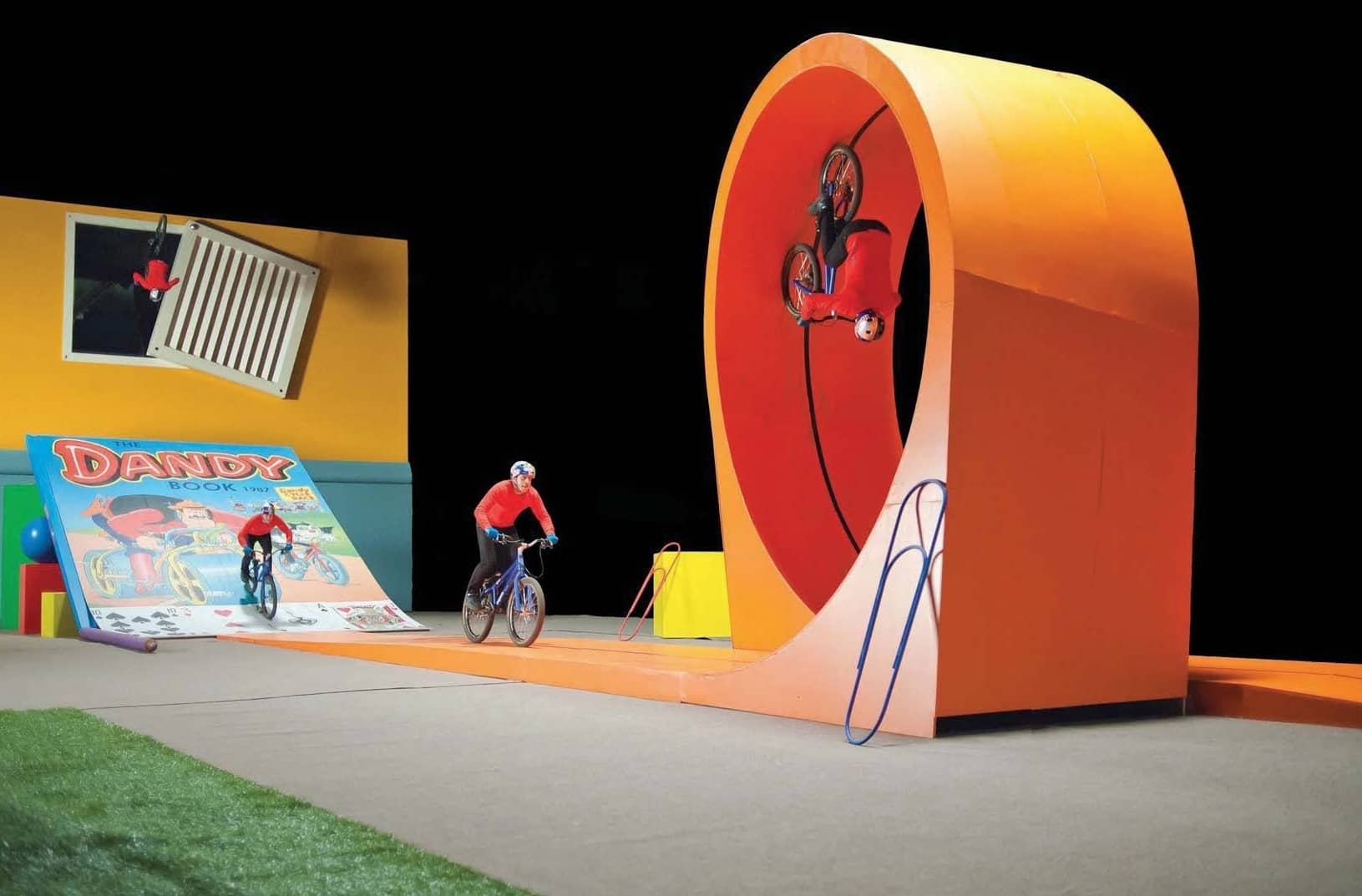 Men's Fitness: You've come a long way since you gave up your job as a mechanic – does it feel surreal, or was this always in your sights?
Danny MacAskill: "My flatmate and I were just filming for fun. We were working really hard and trying to make it as good a film as possible for the biking world, but we had no idea when we put it online that it was going to go viral on YouTube and get the attention that it did. I never had a goal of being a professional biker at all – it was just my hobby that I've been lucky enough to turn into a job."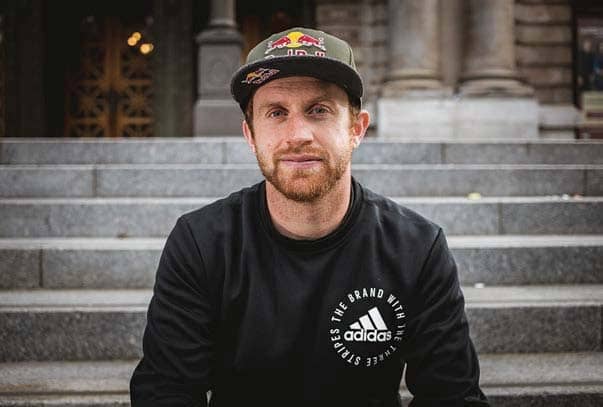 MF: What first attracted you to mountain biking and trials cycling?
DM: "I grew up in a wee village called Dunvegan on the Isle of Skye and we used to use our bikes to get around to school or friends' houses. When I was a kid I had a lot of energy, so I just ended up putting a lot of that energy into my bike and trying to learn how to do skids and wheelies. I've always enjoyed pushing my riding. Then in my teens I found out it was a thing, called trials riding, so I started upgrading my bike accordingly."
MF: Did you have any idea that first video would be such a hit?
DM: "YouTube was just emerging at that point back in 2009. I think it was only three or four years old. The Inspired Bicycles film ended up being the most-watched sports video globally on YouTube for a number of years. That's completely surreal. It's like being in The Truman Show sometimes – I wonder if it's all one big joke, but I'll go with it for now."
MF: How heavily do you and other stunt athletes rely on YouTube and similar video formats to get noticed?
You can read up to 3 premium stories before you subscribe to Magzter GOLD
Log in, if you are already a subscriber
Get unlimited access to thousands of curated premium stories, newspapers and 5,000+ magazines
READ THE ENTIRE ISSUE
February 2020