THE ART OF SELF- APPRECIATION
Life Positive
|
August 2020
We do not need other people's opinions and appreciation to 'be' and rejoice in who we are in the here and now, affirms Annesha Banerjee
Lao Tzu, the founder of Taoism, once wrote,"Because one believes in oneself, one doesn't try to convince others. Because one is content with oneself, one doesn't need others' approval. When one accepts oneself, the whole world accepts him or her."
A child's world is carefree, unfettered by the load of expectations and desires that the world awaits to gift. It becomes its own master, navigating through each moment, without any thoughts or worries about the future. It accepts itself as it is, completely and perfectly. There is no condemnation and no desire to be somebody else. This is our true state of being.
But as we grow up, we drift away from our true nature, getting trapped in the wayward and complicated ways of the world. We have to gather immense courage to come back to ourselves by accepting ourselves as we are. This acceptance of the self paves the way for self-appreciation and vice versa. Self-appreciation is paramount, and it is not just about all the good things you do and the qualities you possess but also about the potential you have. There is nothing more important than feeling good about who and what you are.
As you acknowledge yourself with appreciation, you open the door to allow more good things to come into your life. It no longer remains a question of deserving or ability; it becomes a question of allowing. We appreciate the beauty of a bud, knowing that it will mature and blossom into a flower eventually. We don't nag or criticise it for not blooming sooner. Rather, we water it patiently each day, secure in the knowledge that a pretty flower is in the making. We are like this flower, growing through the stages, and nothing but patience and appreciation of the 'bud self' will help blossom our 'flower self.'
Yet, we find it difficult to appreciate ourselves. We wait for opportunities to appreciate our own self and crave for the compliments that we are capable of giving our selves without any reason.
The theory of the imperfect self
At one stage of my life, I often found myself lost in thoughts and deep introspection. During this phase of self-reflection, I remember categorising all my thoughts and actions into positive and negative. It was in this newfound heightened sense of self-awareness where it dawned on me that oftentimes, I was quite brutal on myself. Reading about the success mantras of top business personalities and the chants of leadership gurus about how to stay on top of the game was making me anxious. In my desire to utilise my free time to the fullest, I ended up filling my plate with more than I could handle.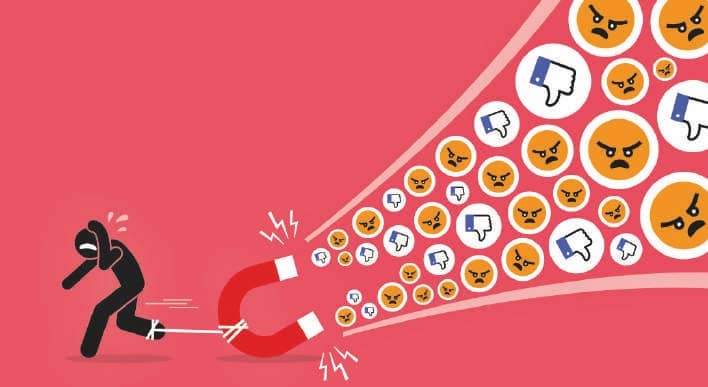 As a result, not being able to follow through with what all that I gathered from those books and videos was shaking my confidence, and my mind was going on a roll. And in ensuring that not even a single drop of this knowledge nectar spilled out from my bowl, I was, in fact, falling into the trap of self-doubt. The only way I saw to put a stop to all this was to acknowledge and accept the fact that in my rush to become great, I was making a mess of myself in the present and that I wasn't ready to take it all in together. I surmised that stretching beyond your comfort zone is one thing, being harsh on yourself is another.
You can read up to 3 premium stories before you subscribe to Magzter GOLD
Log in, if you are already a subscriber
Get unlimited access to thousands of curated premium stories, newspapers and 5,000+ magazines
READ THE ENTIRE ISSUE
August 2020