"I can bake a good cake."
Healthcare India
|
May 2020
The latest Deol scion to rise on the horizon is Karan Deol. He is the son of popular actor, Sunny Deol, and the grandson of legendary actor, Dharmendra. He made his debut with the film, Pal Pal Dil Ke Paas, last year. Karan loves to work out, eats healthy, and is big time into music. The good-looking young actor who also writes poetry and raps as a hobby, discusses his fitness fundas with Anita Raheja and Heena Agarwal
Anita Raheja and Heena Agarwal
Are you happy with your current health and diet regimen?
Yes, I am very happy with my diet and fitness regimen. It ranges from functional to weight lifting to stretching; I do a variety of things and try to mix it up, and not let my body get used to one style of training. I am not much into junk food and don't indulge in diet supplements either. My diet was decent in 2019, but that is something I have to improve this year.
What is your new year resolution as far as diet and exercise are concerned?
I plan to eat less sweets. I eat moderately and healthy most of the time but sweets are something I can't resist once I begin. I already exercise a lot but will try to increase my tolerance levels. Exercising in the morning is beneficial, so I will stick to the morning routine. If I am unable to do so, I will make up for it during the day.
Do you subscribe to outdoor activities like running, jogging, golf, or do you prefer sports like badminton, tennis and squash?
Sport is good for body and mind. I like all types of activities, whether it is outdoor or indoor. I enjoy running and jogging, I have played badminton, tennis and squash, but my first love will always be football. Running on a treadmill, weight training, or any other gym activity is also good.
Do you keep changing your format of exercise?
Yes, I keep changing my format of exercise because once your body gets used to a certain routine or a certain kind of training, the growth stops. It is always better to switch to different training forms, trying something new in a bid to shock the body. It keeps the body flexible and injuries at bay.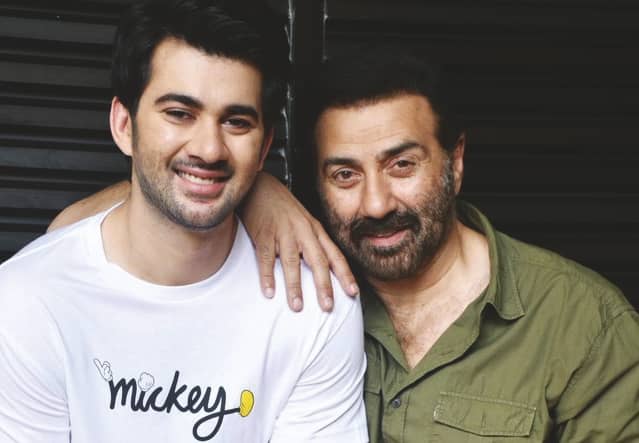 Did you have interest in athletics from your schoolgoing days?
Yes, from my school days, I have been very fond of playing football. The football ground was my place to have fun after a tiring day. I also play with my friends and watch a lot of sports, especially tennis and football.
You can read up to 3 premium stories before you subscribe to Magzter GOLD
Log in, if you are already a subscriber
Get unlimited access to thousands of curated premium stories, newspapers and 5,000+ magazines
READ THE ENTIRE ISSUE
May 2020