SHARON STEPHENSON EXPLORES THE CHARMING CITY OF BUENOS AIRES AND LEARNS THE DANCE THAT DEFINES THE NATION
Of all the Spanish phrases I should have learned before arriving in Argentina, "sorry for standing on your toes" would have been the most useful.
I'm in Buenos Aires, the nation's capital, where I've foolishly decided to learn the tango, once one of the most evocative and passionate dances in the world. But while other women glide as gracefully as swans across the shiny parquet floor, their high-heels flicking sexily around their partner's legs, my sneaker-clad feet have just stepped on Mateo's toes for what must be the sixth time in five minutes.
The tall Argentinian, who looks like George Clooney's younger, hotter brother, smiles patiently as I apologise once more for my clumsiness. But his English is worse than my Spanish and, in any case, he's probably busy looking for another dance partner.
I've arrived in Buenos Aires at the end of a G Adventures twirl through Chile and Argentina. In the last 10 days, I've climbed active volcanoes, ridden horses with gauchos (cowboys) across Patagonian plains and slathered sweet dulce de leche over everything. But they left the best till last.
A city of history
Imagine a city that has the energy of New York, the architecture of Paris, the café culture of Melbourne and the passion of Rome. Now squeeze that into 203 square kilometres of barrios or neighbourhoods, each with their own distinctive characteristics, and you have some idea how intoxicating this city is.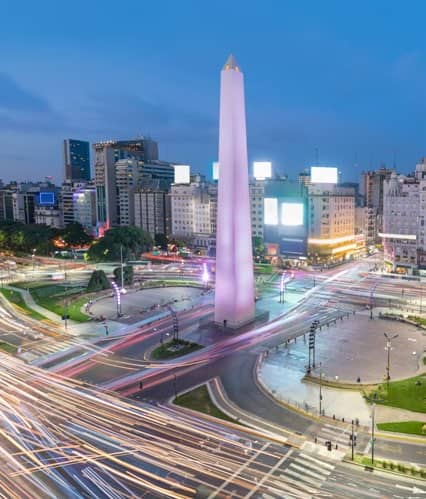 Continue Reading with Magzter GOLD
Log-in, if you are already a subscriber
Get unlimited access to thousands of curated premium stories and 5,000+ magazines
READ THE ENTIRE ISSUE
January 2020