KEEPING ON TRACK
Good Health Choices
|
November 2019
RADIO PERSONALITY JAY-JAY FEENEY OPENS UP TO ERIN FISHER ABOUT HER SOLO TRAVEL ADVENTURES, BODY IMAGE AND MENTAL HEALTH STRUGGLES, AND LEARNING TO BE COMFORTABLE WITH HER OWN COMPANY
As of late, Jay-Jay Feeney has quite literally been flying solo. A brief delve into her Instagram feed boasts snaps of the popular radio presenter in Hawaii, Arizona, Thailand and Malaysia, and she's done many of these trips alone.
Is it possible that Good Health has a life-changing Eat, Pray, Love story on our hands? That she has discovered her soul in some far off corner of the world? Jay-Jay bursts into laughter when asked that question. "Oh-my-god, no!" she exclaims, with a big grin on her face. "That is so not me. I wish I was like that, I do. I wish I was into that stuff, but I'm just not."
The woman who sits across from me is, however, incredibly down-to-earth, talking candidly about her body image and mental health struggles, relationships and being alone, before jokingly strutting around the lounge modelling each new outfit throughout the shoot.
From jet-setting her way around the globe, to moving cities in New Zealand and embarking on new chapters in her career and relationships, it has no doubt been a year of growth, bravery and self-discovery.
'I'm struggling to deal with the verdict. I just could not believe it'
Changing times
The past few months have by no means been easy for the Kiwi broadcaster. After reporting a case of alleged indecent assault by a taxi driver two years ago, the court trial finally came to a close with a not-guilty verdict, leaving Jay-Jay reeling.
"I'm struggling to deal with the verdict. I just could not believe it. I felt like they had enough evidence and that I could really stand up for myself."
And she certainly isn't the only one who has felt impacted by the outcome. "The thing is," she says, "hundreds, maybe thousands of people have messaged me and they all want to see a change."
Although the court case has been a long and drawn-out ordeal, the past few years have also been a time of freedom and courage for Jay-Jay. Since parting ways with radio co-host and husband Dom Harvey in 2017, Jay-Jay joined More FM's drive show alongside Jason Gunn and then Paul 'Flynny' Flynn, and the 45-year-old has been filling her passport with stamps after missing out on a big OE in her younger years.
"Now that I'm not with Dom, now that I'm single…" she says hesitantly, laughing as she says the words aloud, "I pick places that I want to visit alone."
'I'm trying really hard to talk myself into that positive frame of mind, telling myself that I can'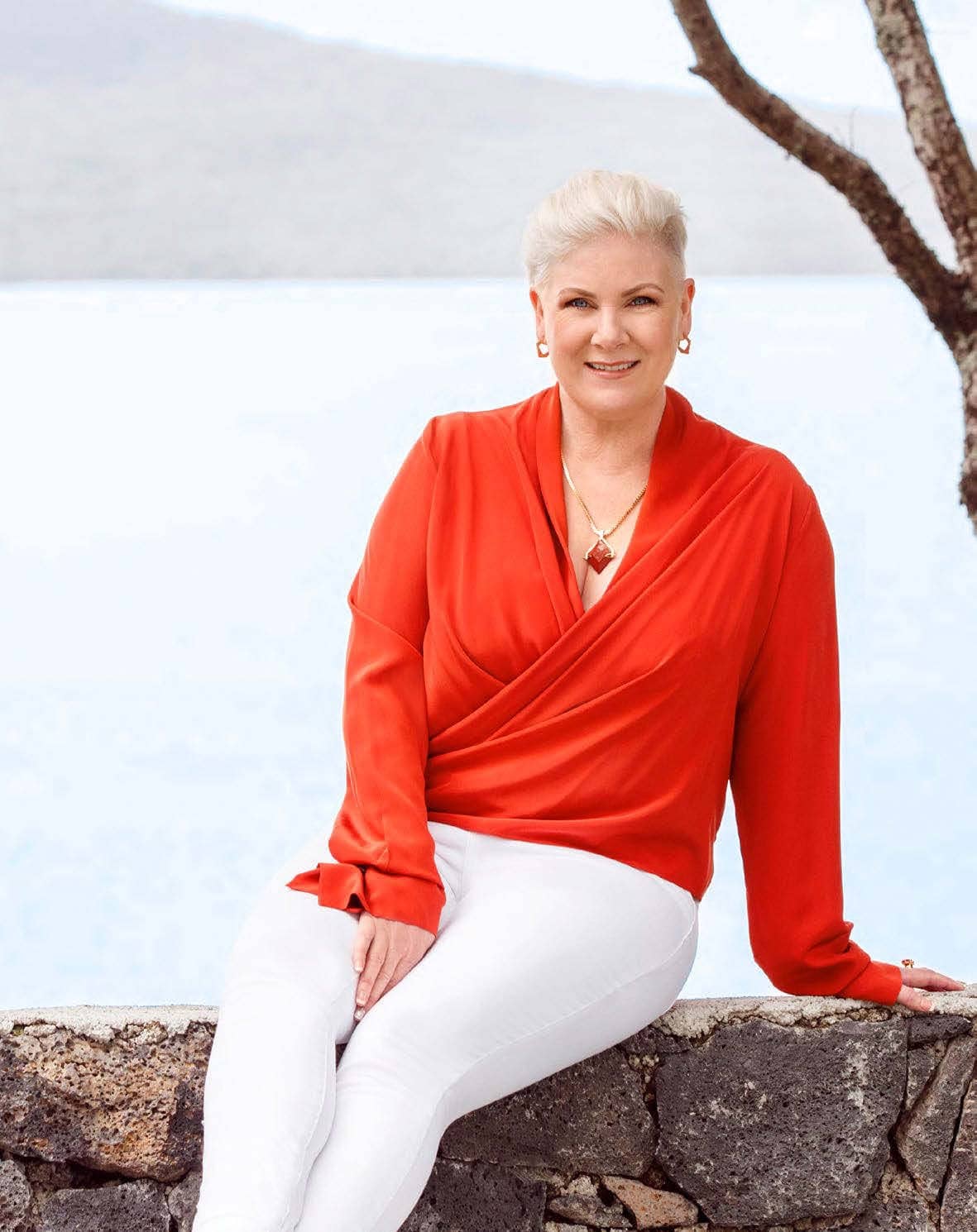 "A lot of people are terrified to travel on their own. I did have that fear, because I thought, 'Am I going to be lonely? Am I going to feel scared or unmotivated?' I think most people are scared and anxious to be alone in some way, and I am at times, but why are you scared to be alone? You really have to ask yourself that question."
You can read up to 3 premium stories before you subscribe to Magzter GOLD
Log in, if you are already a subscriber
Get unlimited access to thousands of curated premium stories, newspapers and 5,000+ magazines
READ THE ENTIRE ISSUE
November 2019