Finding Strength
Good Health Choices
|
December 2019
JENNY-MAY CLARKSON OPENS UP TO ERIN FISHER ABOUT HEALING AFTER LOSS, BODY CONFIDENCE, AND HOW HER CONNECTION TO THE COMMUNITY AND MĀORI CULTURE SHAPES EVERYTHING SHE DOES
For someone whose favourite saying is "Get s*** done", it might seem a little out of character for Jenny-May to arrive late to our photoshoot, but she has good reason.

After the fire at the SkyCity Convention Centre saw the TVNZ building evacuated, Breakfast on this particular morning may have looked and sounded a touch different due to a last minute change of studio. Everything else though, was seemingly in place.

Hair curled and makeup done, she was rocking a vibrant floral jumpsuit that we see her in later that morning after their emergency de-brief. What you couldn't see, was that minutes before the cameras started rolling, the news presenter was in a pair of jeans and a grey tee, and given their quick evacuation, clothing options in the makeshift studio were nil.

That floral jumpsuit was not part of the plan, nor was it part of the show wardrobe, nor was it part of Jenny-May's personal wardrobe – it was straight off the back of her producer.

That's showbiz. This woman gets s*** done all right.

While this type of attitude does foster incredible adaptability, resilience and determination, it's not long into our conversation before she explains that it also led to her unravelling.

When her older brother Jeffrey was diagnosed with bowel cancer, Jenny-May was by his side throughout the appointments and treatments. Two years after the initial diagnosis, she said her final goodbyes to him in July last year.

Staying true to her motto, she returned to work after only a couple of days of his passing, assuring herself that because her big brother was no longer in pain, everything was okay.

However, it became clear that there was far more going on beneath the surface when mid-way through reading the live sports news, she began to experience shortness of breath and panic attacks.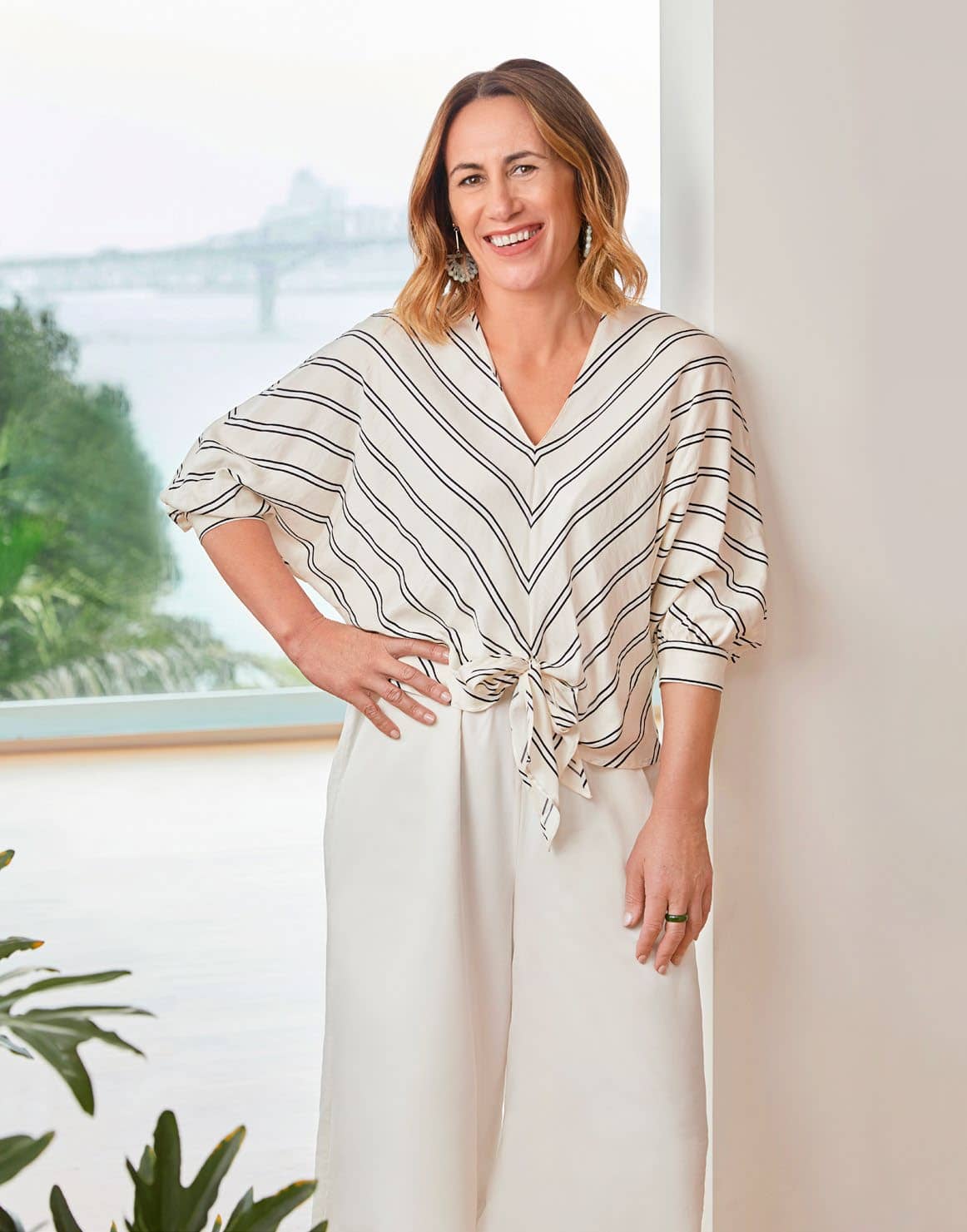 Family loss
A mere three months later, the presenter also unexpectedly suffered the loss of her cherished father Te Waka.
"That really sent me into a bit of a tail spin," she reflects.
Seeing her counsellor, who could put into words exactly how she was feeling, prompted the realisation that unless she wanted to remain stuck in the same place, suppressing her grief wasn't the answer – she needed to be open to it.
"There has been a lot of work and healing that has gone on between then and now, and a lot still to go. The journey, as much as I hate that word, is far from over. There are days where things don't affect me at all, and then there are days where I'll be overwhelmed with sadness.
"If I feel like crying, I'll cry. I won't necessarily understand why or what has triggered that overwhelming feeling to shed some tears, but I'm okay with it. I don't hide from it, I just allow it to happen. It's all part of my healing process."
You can read up to 3 premium stories before you subscribe to Magzter GOLD
Log in, if you are already a subscriber
Get unlimited access to thousands of curated premium stories, newspapers and 5,000+ magazines
READ THE ENTIRE ISSUE
December 2019