The Secrets of Becoming Stress-Hardy
Better Nutrition
|
September 2020
TRY THESE FOUR STRATEGIES TO FEEL CALMER, MORE CENTERED, AND BETTER ABLE TO HANDLE MODERN PRESSURES AND CHALLENGES.
More so than any other year in recent history, 2020 has brought unprecedented changes to our lives: A worldwide pandemic, which led to social distancing, anxiety, and stay-at-home orders along with an economic shutdown, unsettled work conditions, job layoffs and furloughs, financial difficulties, and uncertainty about the future.
If you've been feeling stressed this year, that's understandable, and you aren't alone. In late April, during the height of the coronavirus-related economic crisis, roughly 70 percent of Americans experienced moderate-to-severe mental distress—triple the rate seen in 2018.
No one could have predicted the twists and turns we have experienced. During these unsteady times, it's more important than ever to learn how to make yourself more resilient to extra stress. By following the strategies below, you can feel stronger, more focused, and better fortified to cope with life's unexpected changes and pressures.
1 Avoid Drugs, Alcohol, Cigarettes, and Chemicals
The first step in developing stress-hardiness is to avoid unnecessary substances that increase the body's stress load. This includes drugs, alcohol, cigarettes, and even chemical additives in processed foods. More than half a century ago, the father of modern stress research, Hans Selye, MD, discovered that exposure to toxic chemicals elicited the body's stress response and caused enlarged, overworked adrenal glands and suppression of the immune system.
2 Eat A Nutritious, Blood- Sugar-Balancing Diet
You may be tempted to reach for sugar when you're anxious—sugar actually does reduce psychological stress in the short term, but it causes long-term physical stress to your brain and body. Refined carbohydrates, such as sugar, sugar-sweetened beverages, and white-flour products, rob the body of its nutrient reserves and weaken the adrenal glands, which produce our body's main stress response hormones. This makes people feel more tired and less able to cope in the long run. High sugar intake also is linked to depression, which lowers our ability to cope with stress.
A key to promoting stress-hardiness is to eat foods that are rich in nutrients and that help stabilize blood-sugar levels, including adequate amounts of unprocessed protein and fat, as well as low-starch vegetables such as broccoli, greens, asparagus, and mushrooms. A nutritious blood-sugar-balancing diet helps adrenal glands function at their best and promotes increased mental focus, better moods, and more long-term energy.
Eating a diet that is rich in fresh fruits and vegetables is particularly important. Research has established that people who eat more fruits and vegetables have a reduced incidence of mental disorders, including lower rates of perceived stress, negative mood, and depression. People who eat more fruits and vegetables also have a higher likelihood of optimal mental states. Green leafy vegetables, such as broccoli, spinach, and kale, are particularly rich in nutrients that are good for stress management, such as magnesium and B vitamins, including folate.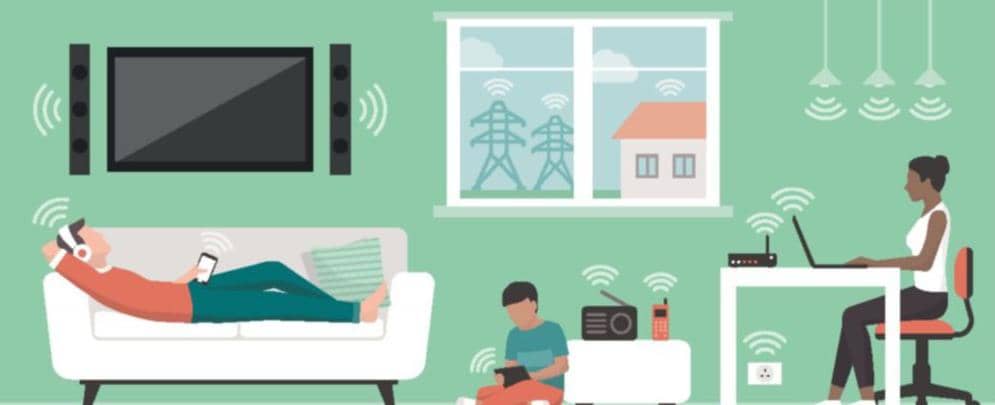 Are EMFs Causing Your Body More Stress?
In our day-to-day lives, our bodies are challenged by many environmental stressors, including increasing levels of electromagnetic fields (EMFs)—some of which are unavoidable. Natural EMF sources include the Earth's magnetic field and sunlight.
But in recent decades, we have been exposed to an astounding amount of synthetic EMFs from manmade sources, such as mobile phones, Wi-Fi and Bluetooth technologies, cell phone towers, and, increasingly, the controversial 5G network of communication bandwidths. Other EMF sources include computer screens, microwave ovens, and other technological devices that we use.
You can read up to 3 premium stories before you subscribe to Magzter GOLD
Log in, if you are already a subscriber
Get unlimited access to thousands of curated premium stories, newspapers and 5,000+ magazines
READ THE ENTIRE ISSUE
September 2020