Journey To Jordan
A women-only travel company creates opportunities to explore the globe safely while forging genuine connections that might just change the world.
THE MAGIC DIDN'T HAPPEN WHEN I LEAPT OFF the side of a sailboat to snorkel along a vibrant strip of coral near a quiet beach on the Red Sea. It didn't happen on a sidewalk in Aqaba, where I feasted, family-style, with my travelling companions on fresh fish served on a bed of rice, accompanied by platters of warm pita and bowls of velvety hummus. It didn't even happen when I rested my arms on the edge of an infinity pool and sipped a crisp mojito while gazing out across the Dead Sea (although, I have to admit, the preceding weightless soak in its salty waters, followed by a muscle-melting massage, was pretty amazing).
Blissful, unforgettable, bucket-list travel moments? Absolutely. But they weren't the moments that defined my trip to Jordan. No, it was the desert of Wadi Rum that did it. And that is maybe the coolest thing about travelling: You never know when the true magic is going to happen for you. And so often, it has more to do with a person than it does with a place. In this case, that person was Tyseer.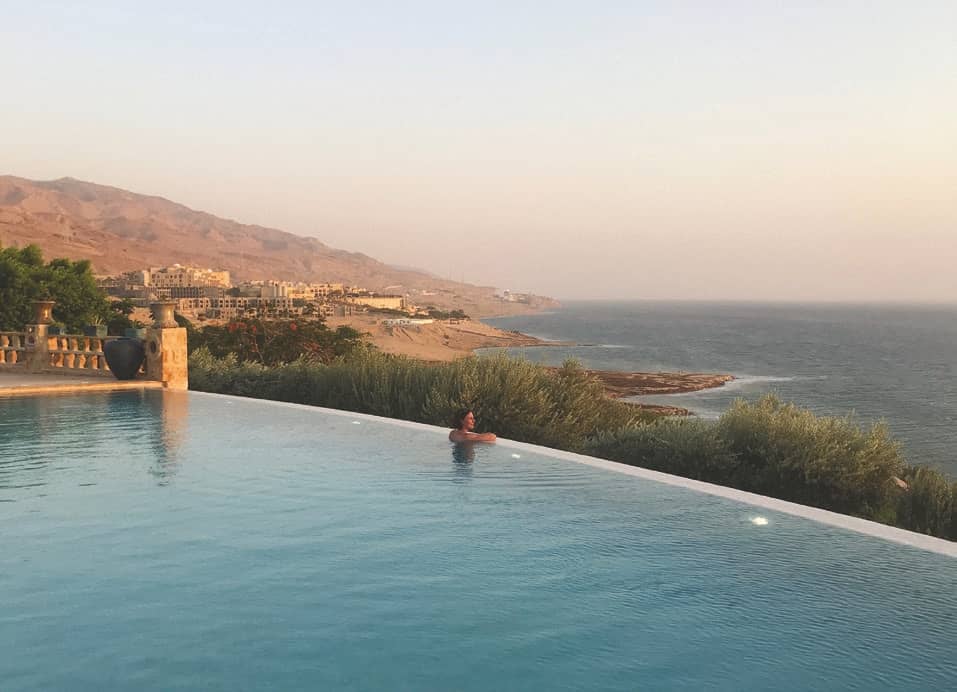 Tyseer is a once-nomadic Bedouin-poet-turned desert-tour-guide. Resplendent in a long white thobe with a traditional red and white shemagh protecting his head from the sun, he shepherded us across the Jordanian desert in his battered white Nissan four-by-four, which fishtailed wildly through the sand – sideways over dunes – as he spun the wheel in time to the upbeat Arabic music blasting from the radio (his grin got wider with each barely muffled gasp from the back seat).
Before visiting Wadi Rum, which means "valley of the moon," for me, "desert" was synonymous with sand, so the dramatic sculptural arches, red sandstone mountains, deep caverns and craggy rock faces that looked like the weathered cheeks of desert nomads came as a complete surprise. Otherworldly and mysterious, Wadi Rum is the perfect setting for space movies (The Martian, Star Wars' Rogue One and Red Planet were all filmed here), and thousands of petroglyphs and inscriptions on its rust-coloured rocks are evidence of a human history that long predates its modern movie-star status.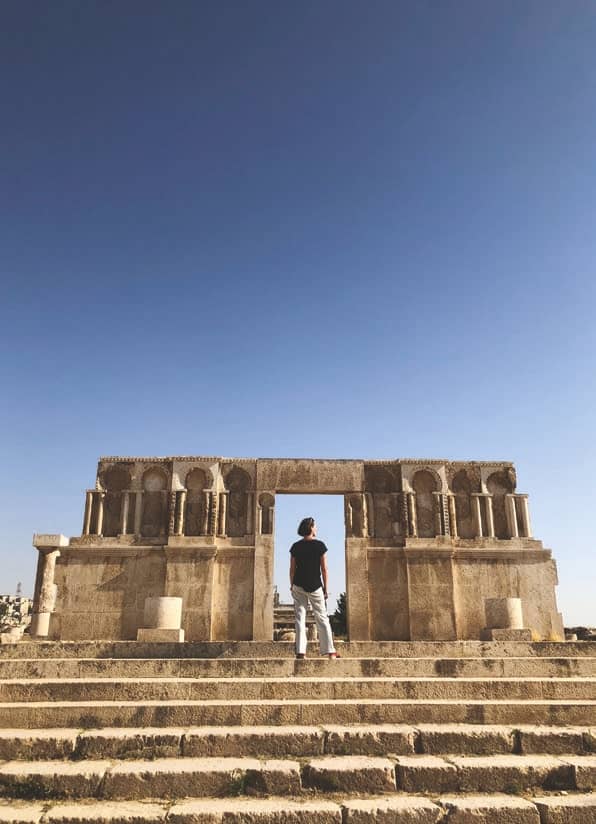 You can read upto 3 premium stories before you subscribe to Magzter GOLD
Log-in, if you are already a subscriber
Get unlimited access to thousands of curated premium stories and 5,000+ magazines
READ THE ENTIRE ISSUE
October/November 2019