Medicine Of The Mind
Arthritis Today
|
May/June 2019
THINK YOU'RE NOT THE TYPE TO MEDITATE? YOU MIGHT BE SURPRISED. LEARN WHY SO MANY PEOPLE ARE DOING IT AND HOW IT CAN PAY OFF FOR YOUR HEALTH AND WELL-BEING.
Meditation had never occurred to Nan Hart. After she was diagnosed in 1997 with rheumatoid arthritis (RA), she swam and got massages in addition to taking medication to control her symptoms. But meditation?
"I'm a type A person," says Nan, 65, of Rutland, Vermont. "Meditation didn't make sense to me." But after learning that several of her friends meditated regularly, she gave it a try. Two decades later, Nan considers meditation essential for managing her RA.
She has tried several types, including the popular mindfulness meditation. It uses simple strategies, such as focusing on your breathing, to rein in runaway thoughts that can cause stress – a trigger for arthritis flares. People who regularly practice it say they feel more awake and aware, or mindful, in their daily life. Achieving mindfulness is described as "being in the moment."
"Mindfulness is an incredibly useful tool for me," says Nan, who frequently meditates on the back porch of her home with a view of the mountains. "There are days when I'm in so much pain that even sitting is really uncomfortable. But if I look out at the sunset and I appreciate the beauty of that moment, it takes my mind off the pain," she says. "Being able to let go, even for just a brief time, renews my ability to cope."
Nan is one of approximately 35 million Americans who meditate, according to the National Center for Health Statistics; in fact, from 2012 to 2017 the use of meditation in this country increased more than threefold, from 4.1 percent of U.S. adults to 14.2 percent.
Sharon Salzberg, author of Real Love: The Art of Mindful Connection (2017, Flatiron Books), has been leading meditation classes since 1974. "In those days, if I said I teach meditation, people would sidle away – like, 'That's weird,'" she says. "Today, the most common response I hear is, 'I'm so stressed out – I could use some of that!'"
Meditation comes in many flavors. Some devotees go all-in and attend retreats that involve hours, even days, of silent contemplation. But many others have discovered that you can get real pain relief and other benefits from sessions as short as five or 10 minutes a day.
The basics of meditation are easy to learn and you can do it in a comfortable chair, lying down or even walking – no pretzel-like poses necessary. Getting started can be as simple as signing up for a class, checking out one of the many guided meditations online or downloading an app.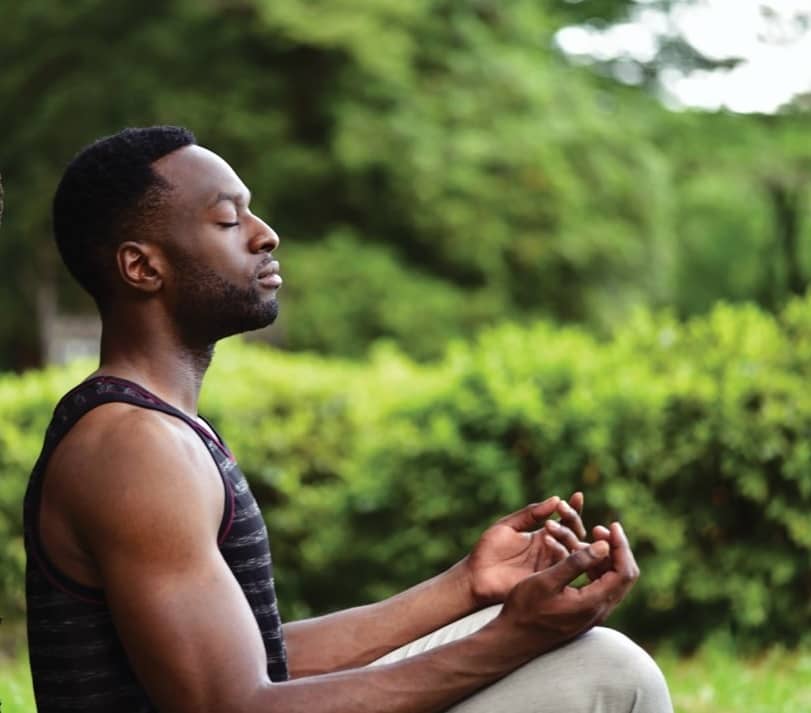 health benefits
You can read up to 3 premium stories before you subscribe to Magzter GOLD
Log in, if you are already a subscriber
Get unlimited access to thousands of curated premium stories, newspapers and 5,000+ magazines
READ THE ENTIRE ISSUE
May/June 2019