Top 10 Herbs For Fall & Winter Health
Amazing Wellness
|
Early Winter 2015
Top 10 herbs for Fall and Winter health.
It's the time of year when leaves transform into vibrant hues, sweaters come out of storage, and the air becomes refreshingly crisp. Unfortunately, it's also a time of increased cold and flu symptoms, dry and painful skin conditions, and altered moods due to shorter days and a lack of sun. Go into this season prepared with a cupboard stocked with healing remedies for common ailments. Here are some beneficial and easy-to-use herbs to support your mind and body through the fall and winter months.
1. Fight Fatigue with Eleuthero
Also known as Siberian ginseng, eleuthero is a plant that has been used for centuries in Russia and China due to its ability to improve cognition, enhance energy, and support stress. Eleuthero is part of a unique group of plants called adaptogens, which have been proven to augment resistance to stress both physically and mentally—in other words, they help you "adapt more easily." In the fall and winter months, energy levels can wane as the days grow shorter, but this plant might be just what's needed to remain alert until bedtime. One study published in the International Journal of Phytotherapy and Phytopharmacology found that a group of females taking a standardized extract exhibited improved attention and accuracy during stressful cognitive tasks. Eleuthero is most often taken in capsule or extract form.
2. Keep Your Skin Radiant with Sea Buckthorn
Th e biting winter air can strip your skin of much-needed moisture, causing a dull, dry appearance and sensitive, chapped areas. Sea buckthorn, a plant that grows across the mountainous regions of Asia and Europe, can efficiently counteract these symptoms. Th e medicinal properties are found in the seed and fruit oil, which contain a unique profile of fatty acids including 3, 6, 7, and 9, and are loaded with vitamins, antioxidants, and flavonoids. Treasured for being the richest plant-based source of omega-7 palmitoleic acid available, sea buckthorn has been the subject of more than 200 studies, and is commonly used in modern cosmetics and skin products. Apply it topically, or add it to a smoothie for a radiant glow during the winter months.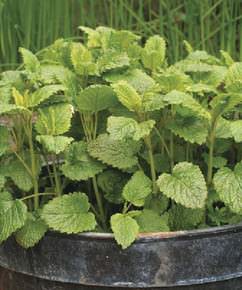 3. Feel Better Faster with Elderberry
You can read up to 3 premium stories before you subscribe to Magzter GOLD
Log in, if you are already a subscriber
Get unlimited access to thousands of curated premium stories, newspapers and 5,000+ magazines
READ THE ENTIRE ISSUE
Early Winter 2015