The Great Indoors
The Gardener
|
November 2019
HOW TO ENHANCE YOUR INTERIOR WITH PLANTS
There is no better way to liven up a room than with actual living things. Plants are scientifically proven to improve your mood and the air quality, but lately, the interior design world has brought the focus to how plants can enhance your interiors. Combined with the growing trend of millennial 'plant influencers' infiltrating newsfeeds with weekly snaps of their perfectly curated indoor plant collection, so-called plant addiction has become the new craze. With so much of modern design focused on muted tones and clean lines, it is no wonder that the wild and chaotic character of nature is now in high demand. This is the ultimate interior design trend for garden lovers, and as someone embracing it wholeheartedly with almost 40 indoor plants, I can safely say there are no limits to designing with nature indoors.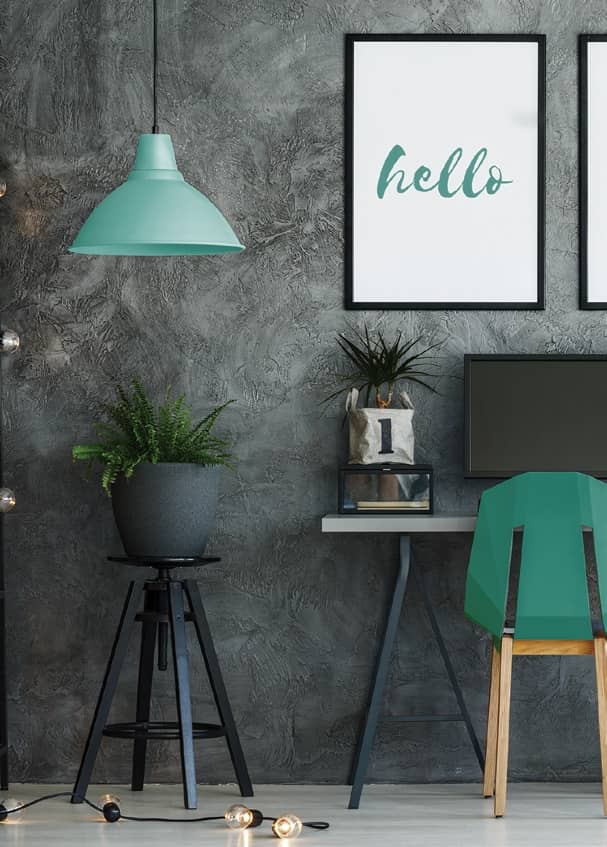 Let there be light
Keeping your indoor plants happy comes with inherent interior design benefits. Placing an indoor plant in a dark spot is not only likely to kill it (depending on the plant) but it also makes it seem like an afterthought, ignored in the empty back corner like the frozen Brussels sprouts you swore you would eat. Just placing your plants in bright natural light already enhances their beauty, making your plants the star of the show. This works best with plants that have shiny leaves to reflect sunlight (like peace lily – Spathiphyllum) or with very large leaves to capture brightness (like fiddle-leaf fig – Ficus lyrata).
Where indoor plants can brighten a room in the daytime, at night they can be used to create some drama. Moveable lights can be positioned to enhance the shadows created by your indoor plants to foster that jungle feeling. Trailing plants can be placed around hanging lights to create a natural kind of lampshade, and can dim strong lighting for a better ambiance. Some popular options are heart-leaf philodendron (Philodendron cordatum), a non-invasive variety of ivy (Hedera helix) or devil's ivy (Scindapsus aureus). Dinner party hosts and guests that live for the theatrics will swoon in seconds.
You can read up to 3 premium stories before you subscribe to Magzter GOLD
Log in, if you are already a subscriber
Get unlimited access to thousands of curated premium stories, newspapers and 5,000+ magazines
READ THE ENTIRE ISSUE
November 2019