From dull to DELICIOUS: HERBS WITH DRY BEANS
The Gardener|June 2020
Dry beans are a power food second to none, and they 'beef up' slow-cooked comfort food like soups, casseroles and stove-top stews. They are also a staple food in many parts of the world, being a rich source of protein, carbohydrates, vitamins and minerals. Half a cup of cooked dry beans contains about 115 calories and provides 8 grams of protein. They also contain phytochemicals that are believed to help prevent osteoporosis, heart disease and some cancers.
Where do herbs come in? During slow cooking, beans absorb flavours to produce a succulent dish, which means that when herbs are added you get to enjoy all their subtle flavours.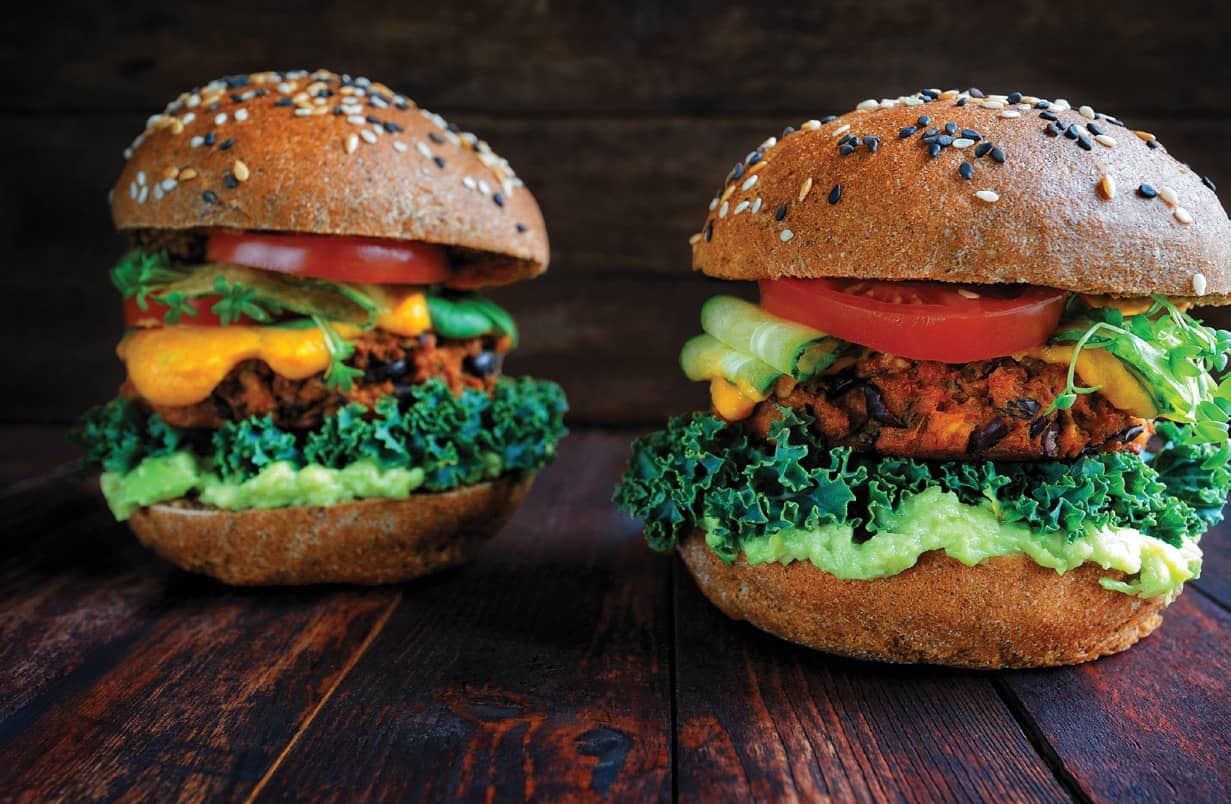 A QUICK GUIDE TO COMBINING HERBS WITH BEANS
In general, most beans go well with herbs like parsley, rosemary, sage, savory and thyme.
For meaty dishes with beans, add rosemary, sage, marjoram, oregano, bay leaves or basil.
For bean salads and dips, only use chopped fresh herbs.
Black beans are often used in Mexican cuisine, so they go well with chilli peppers, fresh coriander, cumin, oregano, parsley, savory and thyme.
Cannellini beans are more associated with French cuisine, which favours tarragon, sage, parsley and thyme.
Chickpeas (also known as garbanzo beans) are a large part of Middle Eastern cuisine, especially hummus, in which they are combined with tahini (ground sesame seeds). They are enhanced by spicy herbs like fresh coriander, cumin, fennel, garlic and ginger, as well as the fresh flavours of mint, parsley and rosemary.
Kidney beans are a staple of warming winter stews and soups, and they combine with robust herbs like bay leaf, cumin, fennel, oregano, sage, savory and thyme.
Lentils are a vegan standby and a marvellous alternative for meat-free Mondays. Being so versatile, lentils can be combined with a large range of herbs and spices: bay leaf, cardamom, cilantro, cinnamon, cloves, coriander, cumin, ginger, mint, parsley, oregano and thyme.
How to cook beans
You can read up to 3 premium stories before you subscribe to Magzter GOLD
Log in, if you are already a subscriber
Get unlimited access to thousands of curated premium stories and 5,000+ magazines
READ THE ENTIRE ISSUE
June 2020