START AT THE TOP
Kitchen Garden
|
October 2020
Good gardeners know how important it is to take care of their Kr soil and one of the easiest ways to do this is with mulches. KG editor Steve Ott asks what makes a good mulch and how to get the best from them
Gardening is a happy mix of simple techniques, all of which are designed to help you get the best from your flowers, fruit and vegetables. It's significant that many are aimed at improving the soil and mulching has to be the most simple, but important of these. Although an ancient technique, mulching has recently come to the fore thanks to the rise in popularity of no-dig gardening, which relies on thick layers of organic matter to improve the soil from the top down.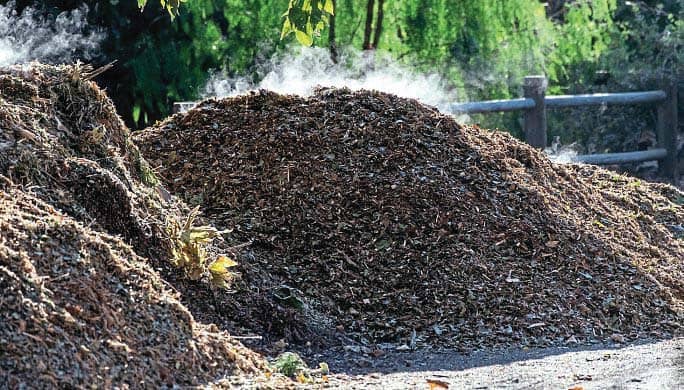 WHAT IS A MULCH?
A mulch can literally be any material that covers the soil. Good organic mulches will:
Retain moisture
Suppress weeds
Reduce nutrient loss due to rainfall
Add organic matter (humus) to the soil as it breaks down
Add nutrients and trace elements to feed plants and soil flora and fauna
Cool the soil in summer and act as insulation for the roots in the winter
Protect some fruit and veg, e.g. strawberries, from rain splashes and pests such as slugs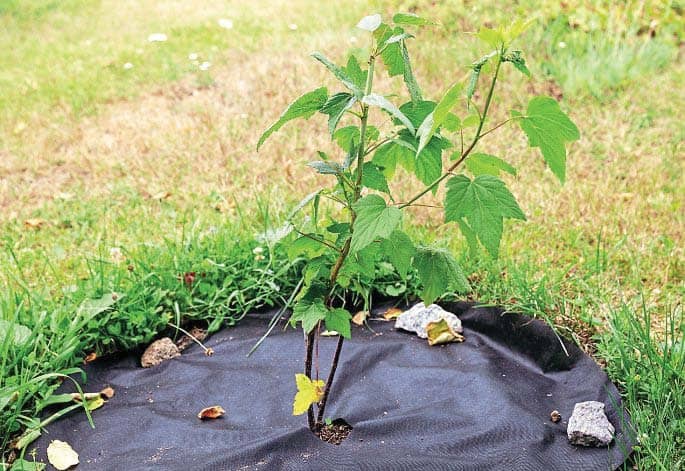 As well as organic mulches there are also lots of inorganic ones such as ground cover fabrics made from various materials either recycled or non-recycled, including plastics, gravel and stones. These have many of the properties above, such as encouraging moisture retention but do not add nutrients or organic matter.
COMMON ORGANIC MULCHES
Some mulches can be 'home-grown', for example grass clippings, comfrey leaves and garden compost, or recycled such as cardboard – all top-notch materials for this purpose. Others such as composted bark, straw and straw-based mulches and well-rotted manure may have to be brought in and are great for topping up your own home-made supplies.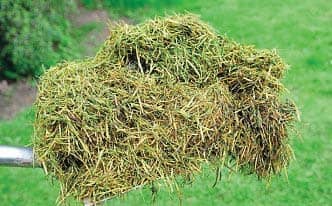 GRASS CLIPPINGS
Anyone with a lawn will know that there is an almost endless supply of clippings and it can be difficult to know what to do with them. Some can be added to the compost heap where they are wonderful for adding moisture to dry material and heat as they break down, but add too much and the heap can become a smelly, slimy mess. Much better to use any excess as mulch and they are especially good for covering potatoes in raised beds when alternated with straw or for sprinkling around fruit bushes in small quantities to reduce water loss in the summer.
DRAWBACKS
Never use clippings from lawns which have recently been treated with weed or moss killers and try to avoid using the clippings from lawns which have lots of seeding or creeping weeds in them. Don't allow fresh clippings to be in direct contact with plant stems.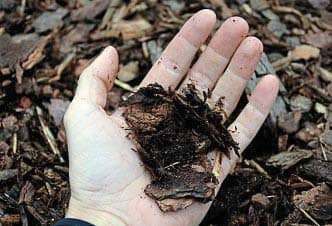 BARK-BASED MULCHES
These include bark chippings and composted bark materials often sold in bags at your local garden centre. They should not contain lots of white wood and be mostly made from the bark itself.
You can read up to 3 premium stories before you subscribe to Magzter GOLD
Log in, if you are already a subscriber
Get unlimited access to thousands of curated premium stories, newspapers and 5,000+ magazines
READ THE ENTIRE ISSUE
October 2020