For everything there is a season
Kitchen Garden|May 2020
We demand cheap food and expect to be able to buy it all year round – but what is the real cost? Biodynamic gardener Julie Moore investigates
If you're like me, "growing your own" has sparked a passion for seasonal food. Fuelled by the changing seasons and some effort on my part, I'm able to experience one of the real pleasures of life — harvesting seasonal fruit and vegetables at their ripest and most nutritionally dense and being able to say "I grew that!" I'm the grower and the consumer – it's a simple system that's fully traceable from plot to plate. But what about the food that we don't grow ourselves? Where does our food come from and how well has the land that provided it been cared for?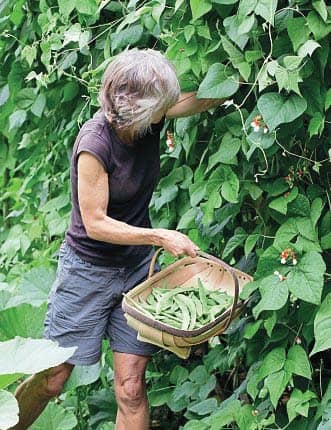 THE COST OF CHEAP PRODUCE
As a nation, we are obsessed with cheap food. Decades of government policy aimed at making food cheaper has simply fuelled health problems with rising obesity at the expense of the environment and the decline of high streets and rural communities.
Consumers have an expectation of a supply of cheap fruit and vegetables being available irrespective of the time of year. This year-round supply of fresh produce has been made possible through intensive industrial agricultural practices such as the use of new technologies, including vertical farming in plant factories, extending natural production and growing seasons, yields and pest resistance through genetically modified plant breeding and increased international trade.
Browsing online at a major supermarket reveals a bewildering choice of 'seasonal' produce — in the depths of winter it's possible to buy raspberries, blueberries, strawberries, figs, peaches and nectarines, courgettes, corn, and runner beans among others. Apparently, if adverse weather conditions hit the UK, parsnips would be imported from Spain!
With all this 'fresh' produce coming in from all over the world, it's hardly surprising to learn that the UK imported 6,020 million tonnes of fruit and vegetables, equating to a trade gap of £9.8bn in 2018 (see graphs below).
A massive 72.5% of imported vegetables and 27.3% of imported fruit originated from the EU. Given the UK's dependence on the EU for fruit and vegetables, is eating a local, seasonal diet a sustainable option to the food crisis that we now face post-Brexit?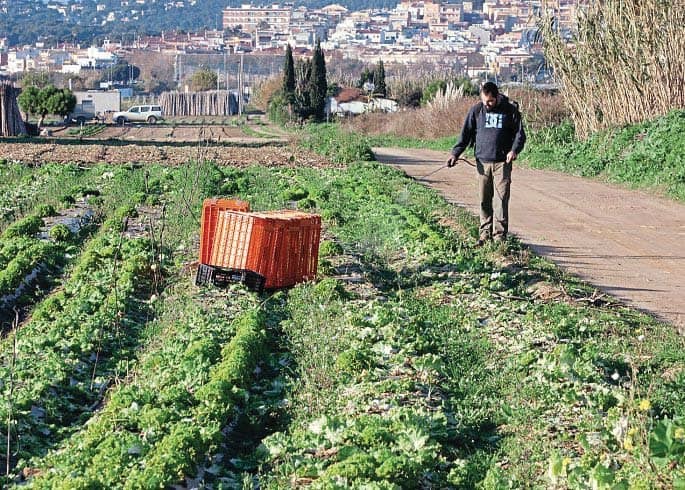 WHAT IS SEASONAL FOOD?
Eating a 'seasonal' diet is a popular message advocated by many in the media including celebrity chefs and Eat Seasonably (www. eatseasonably.co.uk), a UK government-supported initiative. But how do you define a 'seasonal' diet? Some may associate 'seasonal' with locally produced food, but local isn't necessarily a criterion for seasonal food. Is a food, for example apples, produced in the natural growing season in another country (New Zealand) and then imported and consumed in the UK seasonal or are UK apples grown during the natural growing season and then stored for six months still seasonal? We could define seasonality as: 'globally seasonal' i.e. food grown outdoors or in the natural growing season for that country without additional energy, thus not creating additional greenhouse gas emissions ("GHGE") and consumed anywhere in the world; or 'locally seasonal' i.e. food produced outdoors in the natural growing season, without the need for high-energy use climate modification or storage, and consumed within the same climatic zone. But even the term 'produced outdoors' is problematic: do unheated plastic tunnels constitute outdoors and would crops specifically bred to extend the natural growing season be included? With climatic changes, the natural growing season of many crops is likely to change, making it less clear for consumers to identify when foods are in season.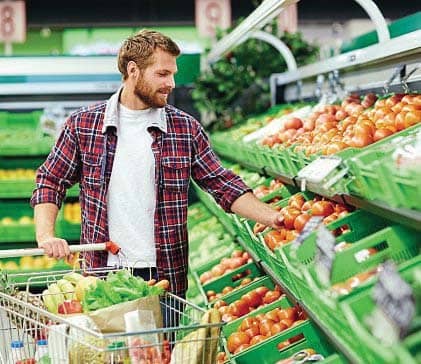 THE UNSEEN EFFECTS
How many of us consider the environmental impact of growing the produce that we put in our shopping baskets? There's little doubt that the air miles concept has been a useful marketing tool to get people thinking about where their food comes from; the carbon emissions involved as an item travels around the world, not forgetting the drive-by consumers to and from the shops, to bring a crop to their plate. But it's not just about how far something has travelled, it's about the environmental impact of growing and processing that crop too. What are the implications for GHGE, water use, land use, biodiversity, soil degradation through the use of chemical fertilisers and pesticides and pollution?
You can read upto 3 premium stories before you subscribe to Magzter GOLD
Log-in, if you are already a subscriber
Get unlimited access to thousands of curated premium stories and 5,000+ magazines
READ THE ENTIRE ISSUE
May 2020