AUTUMN GLORY
Kitchen Garden
|
October 2020
Despite the vagaries of our October weather, Stephanie Hafferty takes time to wonder at the beauty autumn brings and to get down to some serious sowing and planting
Flame-coloured trees, falling leaves, the scent of bonfire smoke in the air, crisp mornings and all the golden gorgeousness of October means that autumn is here. October weather is usually rather eccentric: I start the day wrapped up in hat, jumper and wellies, and by early afternoon can be gardening in shorts and a T-shirt, but the returning chill around 4pm, and evenings drawing in, reminds us that summer has passed.
My windowsills are filling up with winter squash curing before storage, letting the skins firm in a light space, which helps them to last for longer. Every surface in the kitchen – shelf, hook, and most of the floor – is filled with jars of preserves and baskets of produce waiting to be stored. Chillies, herbs and fancy coloured sweetcorn are hanging in bunches, drying.
Increasingly shorter days mean it's essential that the last plantings and sowings of the year go in on time so that they can become established in the soil before the darker days of winter. (Almost. There's still time for broad bean sowing in November.)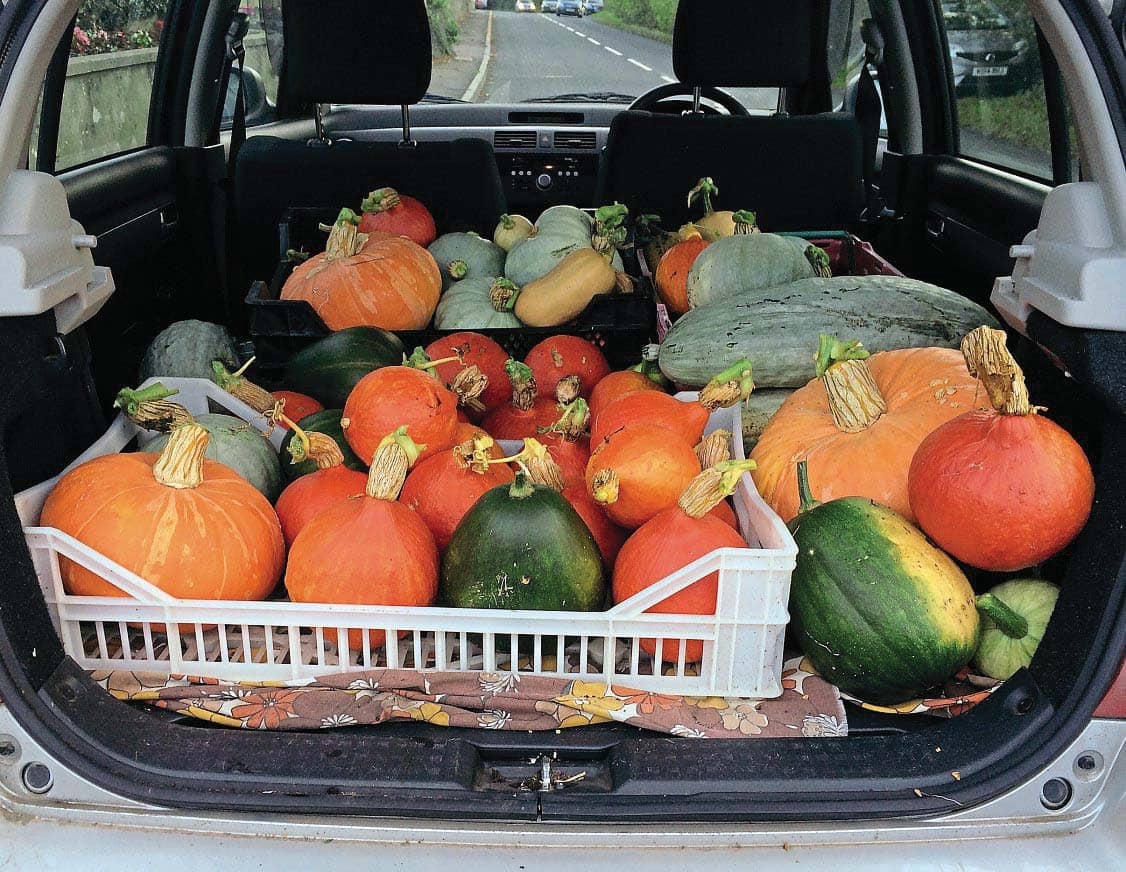 All of the September-sown transplants are ready to plant in the polytunnel and outside in the allotment beds. Many of the vegetables and herbs planted in the polytunnel will also grow outside in most of the UK, but this extra protection means an earlier crop, helping to extend the growing (and eating!) season.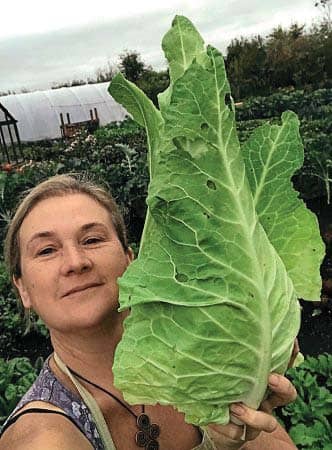 IN THE POLYTUNNEL
In my polytunnel, tomatoes and aubergines are still cropping. They do not have the vigour and abundance of the summer harvests; however, the fresh produce is a welcome addition to meals. Intercropping, planting or sowing new plants between existing crops, makes the most of the precious undercover space, allowing the new plants to become established while still harvesting. Intercropping works brilliantly outside too; it really makes the most of smaller spaces, increasing abundance and biodiversity.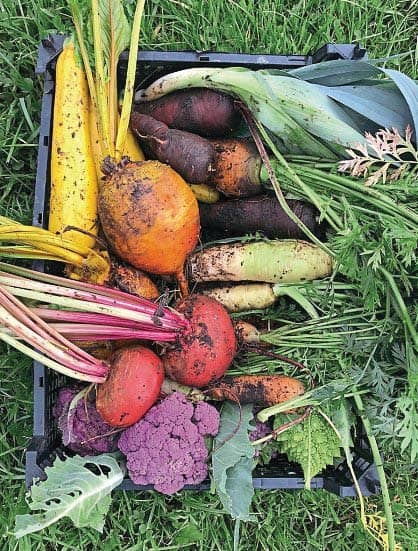 I clear any plants that have finished cropping and any weeds, adding these to the compost heap. By now tomato plants mostly have leaves on their upper stems, but sideshoots will appear lower down, so I remove those too.
You can read up to 3 premium stories before you subscribe to Magzter GOLD
Log in, if you are already a subscriber
Get unlimited access to thousands of curated premium stories, newspapers and 5,000+ magazines
READ THE ENTIRE ISSUE
October 2020