Summer Shrub
Good Organic Gardening|Good Organic Gardening #10.5
MODERN BREEDERS HAVE TRANSFORMED THE HYDRANGEA, PROPELLING NANNA'S FAVOURITE BLOOMER INTO THE 21ST CENTURY
With their big blousy heads of blue or pink flowers, hydrangeas are a feature of summer gardens. They are well suited to that shaded part of the garden on the east or southern side of the house and are easy to grow from cuttings, which are taken in winter when the plants are dormant.
Once seen as old-fashioned and a bit nanna-ish, this shrub has had a makeover since 21st-century plant breeders began to modernise it. A visit to your local garden centre this summer will reveal hydrangeas with cute double flowers, repeat bloomers and bicolour blooms plus plants that are compact enough for growing in containers.
Hydrangea macrophylla is native to Japan and that's where some exciting breeding work has been underway.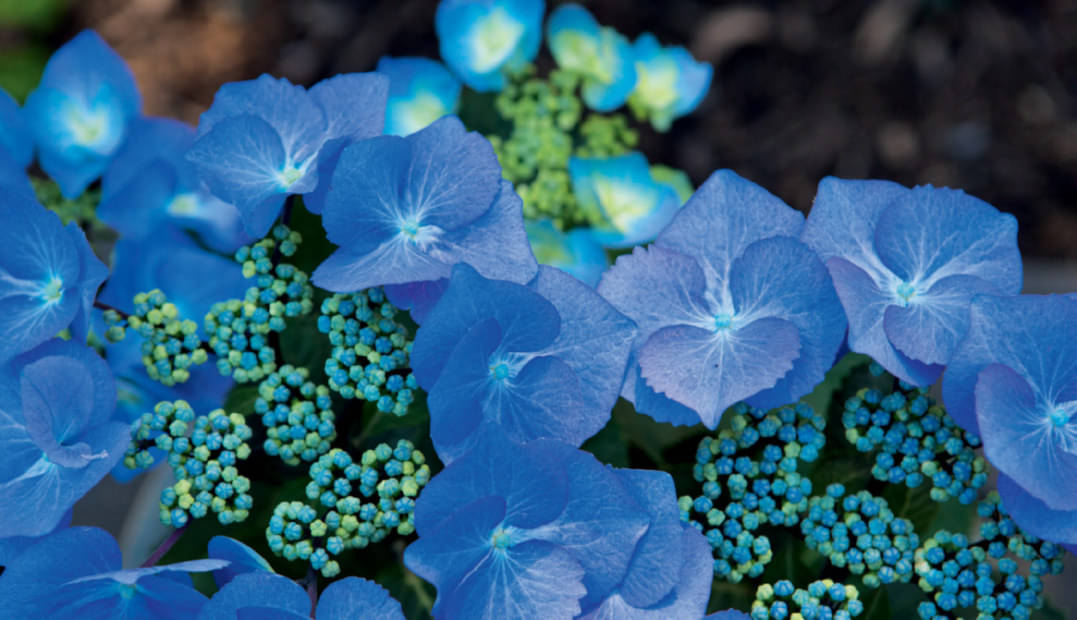 Breeders have also been at work in the US and it was there that the modern hydrangea revolution kicked off.
It all started just over 15 years ago when nurseryman Michael Dirr of Dirr's Plants introduced the first 'Endless Summer' hydrangea. This variety flowers on new growth, which means it keeps flowering through summer and into autumn.
US gardeners welcomed these repeat flowering varieties, which were soon available in Australia. By 2011 around 18 million plants had been sold across the world and the success of 'Endless Summer' has led to the release of other long-flowering varieties.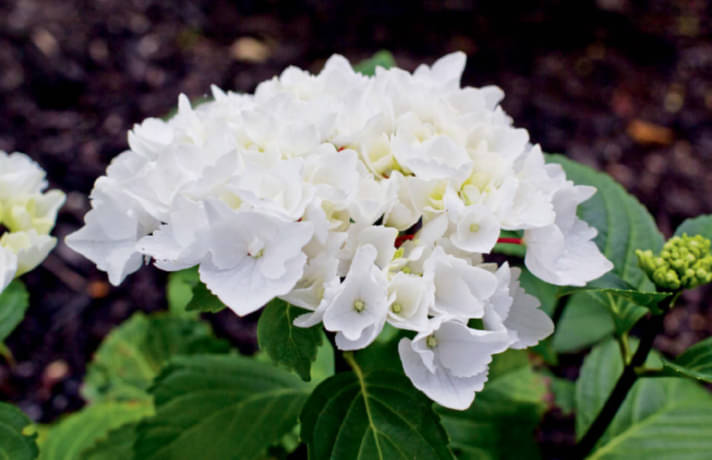 Not only does long flowering make this a better performer than older varieties, it also overcomes problems with nonflowering. As traditional hydrangeas flower on last season's growth, overzealous or late pruning can cause old-style hydrangeas to fail to flower. Hard pruning in winter or late frost in spring can remove the next summer's flowers.
The flowers of 'Endless Summer' form on new wood so hard pruning or frost doesn't reduce flowering as new flowering wood is formed right through summer.
1 Hydrangea 'Love' also comes in pale blue (photo Karen Bryson, Sprint Horticulture)
You can read upto 3 premium stories before you subscribe to Magzter GOLD
Log-in, if you are already a subscriber
Get unlimited access to thousands of curated premium stories and 5,000+ magazines
READ THE ENTIRE ISSUE
Good Organic Gardening #10.5