SMALL WONDER
Good Organic Gardening|Good Organic Gardening #10.6
HOW GOOD PLANNING AND HARD WORK BUILT A CONTAINED BUT PRODUCTIVE GARDEN ON A RECLAIMED SAND DUNE.
In its exposed location on the Hunter coast, Fern Bay is either the northernmost suburb of Newcastle or the southernmost region of Port Stephens. Officially, it's the latter.
A high-flying bird would see wetlands and reclaimed dunes bisected by the twin channels of the mighty Hunter River. So, when Andrew and Cynthia Meyles moved into a new housing estate in Fern Bay, the immediate challenge was the soil — or rather, the sand.
"The soil was barren," says Andrew, "and I had to spend a couple of years building up the organic matter to make it fertile and productive. I brought in some soil for the garden beds and it was full of nematodes that I've had to learn how to control.
"Moving from Tasmania to Newcastle meant I had to adjust to a completely different growing climate and I made many blunders in the process."
Not that you'd notice now. Somehow, this suburban block accommodates a generously proportioned house, a large swathe of lush buffalo grass and, most impressive of all, a meticulously planned and prolific 120m2 vegie patch comprising 15 raised beds, each 50cm high, six of them wicking beds.
There are also some large pots and, planted directly into the ground, pineapples, figs and coffee as well as a row of thriving citrus trees along the back fence.
It is, in Andrew's own words, "a very structured garden that is intensively cropped using many different types of vegetables".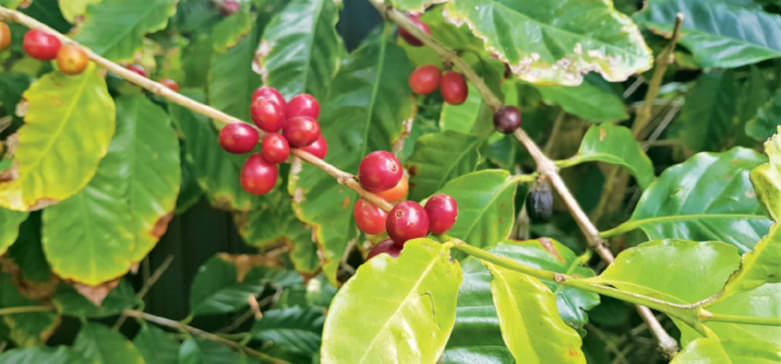 Among the main crops are tomatoes, asparagus, sweetcorn, potatoes, sweet potatoes, beans, silverbeet, spring onions, lettuce, coriander, beetroot, carrots, zucchini, Lebanese cucumbers, broccoli, cabbage, Chinese cabbage, leeks, snow peas, spinach and various herbs.
Andrew also grows rockmelons, spaghetti squash, pumpkins, chillies, capsicums, bull peppers, climbing beans, bush beans, edamame, bok choy, turnip, won bok, blueberries, rhubarb and strawberries.
At the moment he's having a go at growing a pomegranate. "Every season I like to try something new; this year, it's okra and snake beans. In winter I grew a range of Asian greens for the first time."
IN HIS NATURE
Andrew describes gardening as part of his DNA. "My heritage comes from a long line of Dutch vegetable and flower bulb growers," he says, and his earliest memories are of growing up in a market-garden and commercial tomato-growing environment, complete with chickens.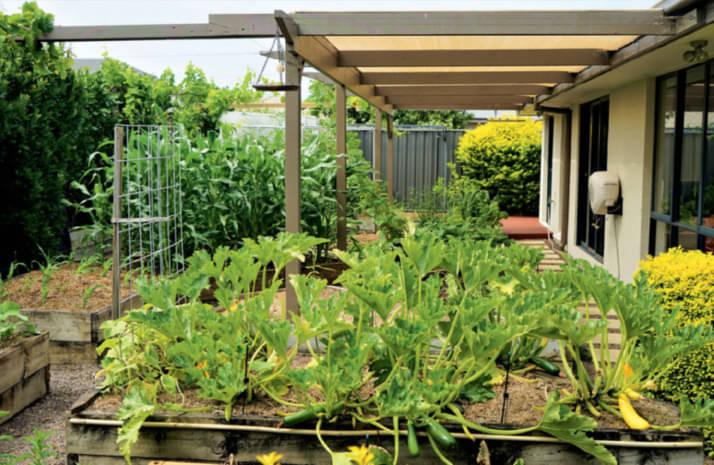 You can read up to 3 premium stories before you subscribe to Magzter GOLD
Log in, if you are already a subscriber
Get unlimited access to thousands of curated premium stories and 5,000+ magazines
READ THE ENTIRE ISSUE
Good Organic Gardening #10.6