ROMANCE PLANT
Good Organic Gardening
|
Good Organic Gardening #11.3
A SYMBOL OF LOVE, LYCHEES ARE EASY TO GROW SO THEY DON'T HAVE TO BE JUST AN OCCASIONAL RESTAURANT TREAT
Lychee label
Common name: Lychee
Botanical name: Litchi chinensis
Family: Sapindaceae (soapberry family)
Aspect & soil: Full sun to part shade; well-drained soil
Best climate: Tropics, subtropics, warm temperate
Habit: Evergreen tree
Propagation: Marcotting; seed
Difficulty: Easy
If you've ever been to a Chinese restaurant and had space for dessert, you've probably eaten lychees with ice-cream. Those lychees are peeled and canned and, while they are sweet and tasty, they have nothing on fresh lychees, which come in knobbly, pink-red skins.
Look out for these odd-looking fruits, which are becoming more available in greengrocers and even in your local supermarket as more growers get established in the market.
The fresh fruit is fragrant and cool and refreshing to eat. It has very high water content and is also rich in vitamin C.
To eat fresh lychee, peel away the skin to reveal the glistening translucent white, slightly slippery flesh which in turn holds a large shiny brown stone.
Each fruit is about the size of a large cherry and weighs around 30–40g. Fruit and seed size vary according to variety.
The fruit is in season from October to March, reflecting the growing areas, which stretch from tropical Far North Queensland to Coffs Harbour in northern New South Wales.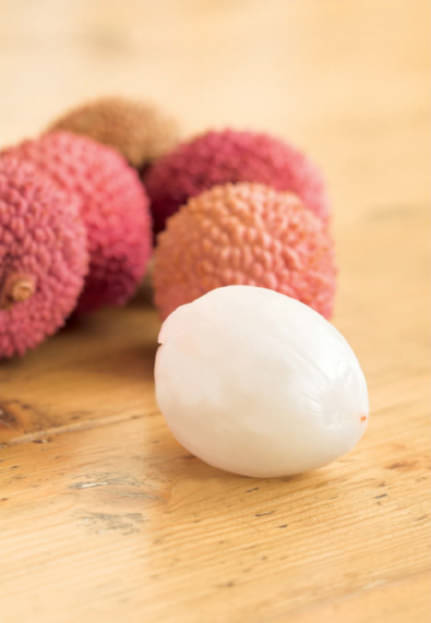 You can read up to 3 premium stories before you subscribe to Magzter GOLD
Log in, if you are already a subscriber
Get unlimited access to thousands of curated premium stories, newspapers and 5,000+ magazines
READ THE ENTIRE ISSUE
Good Organic Gardening #11.3