Oddball edibles
Good Organic Gardening
|
Good Organic Gardening #11.3
MOVE BEYOND SPUDS AND SWEET POTATOES TO THE RARER TUBERS OCA, CHINESE ARTICHOKE AND YACÓN
We are so used to the normal starchy tubers we eat for dinner most nights — such as potatoes (see page 48, last issue) and sweet potatoes — that other sources of edible starch barely get a look in.
Compared with spuds, some are small and fiddly to prepare, but all are delicious and many are very easy to grow across a wide range of climates.
Oca, Chinese artichoke, and yacón are three odd starchy tubers to grow at home. As they are rarely available at veggie shops, growing them yourself is often the only way you'll get to eat these starch-rich oddballs.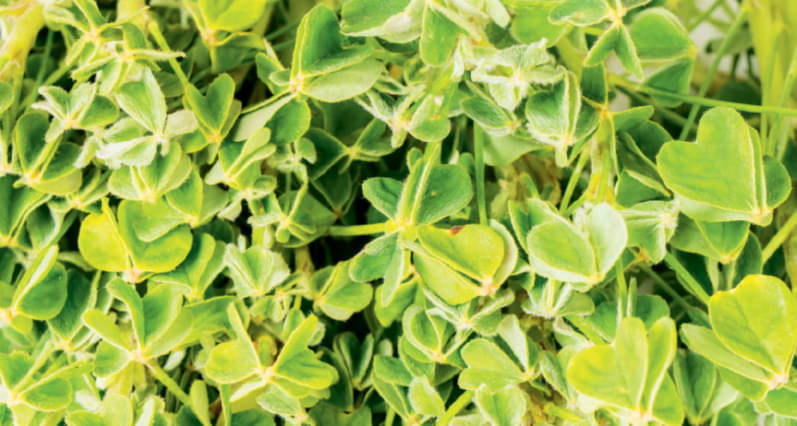 Oca label
Common name: Oca, oka, New Zealand yam
Botanical name: Oxalis tuberosa
Family: Oxalidaceae (wood sorrel family)
Aspect & soil: Sun to part shade; well-drained soil
Best climate: All
Habit: Perennial grown as an annual vegetable
Propagation: Tuber
Difficulty: Easy
OCA
Don't freak out when you discover the botanic name of oca is Oxalis tuberosa. Oxalis is best known to gardeners as a persistent and very annoying weed, but there are non-weedy oxalises including this one, which has edible tubers.
The small tubers are knobbly, usually pink (though some are yellow or orange) and about 8cm long. They are planted in spring to grow through summer for autumn to winter harvest. In tropical zones, they grow as a dry-season crop planted in autumn.
Despite its other common name of New Zealand yam, oca, like potato, is native to the central Andes. It made it to New Zealand in the 19th century where it became popular as it was easy to grow and nutritious.
It's been slower to take off in Australia but there are growers who make it available at specialist fruit and vegetable shops and at farmers' markets.
Oca is grown very much like a potato. Tubers are chitted (allowed to shoot) then planted into the garden in rows or a large container. The plants grow around 50cm high and 30cm wide so allow ample space for growth by spacing plants about 45cm apart.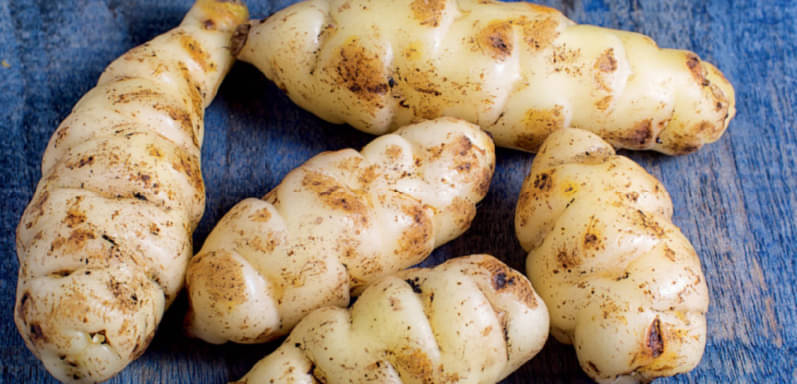 Planting in rows (the recommended spacing is around 90cm apart) makes for an easier harvest in late autumn after the plants have died back.
To plant, dig a shallow trench along the row about 8–10cm deep and drop in the tubers, covering them so the small shoots are just showing. As the crop grows, earth up over the tubers to encourage more tuber formation. Use garden soil or compost and keep plants well watered, especially over dry summer and autumn periods.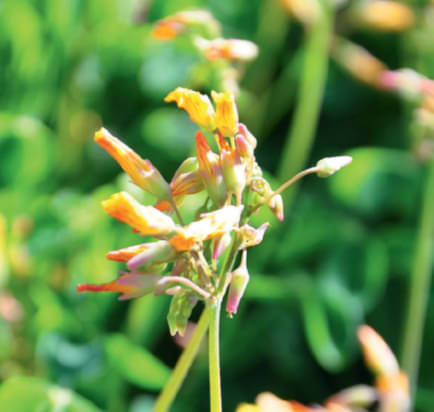 You can read up to 3 premium stories before you subscribe to Magzter GOLD
Log in, if you are already a subscriber
Get unlimited access to thousands of curated premium stories, newspapers and 5,000+ magazines
READ THE ENTIRE ISSUE
Good Organic Gardening #11.3