Love Bugs
Good Organic Gardening|Good Organic Gardening #10.5
BLESSED ARE THE POLLINATORS, THE NOISE MAKERS AND THE SAP SUCKERS, ADDING COLOUR AND MOVEMENT TO THE SUMMER GARDEN
Years of living with my grandmother and countless hours spent in the garden gave me a true appreciation of and sense of wonderment about the natural world: plants, seasons and wildlife.
That included insects and their close relatives. We spent many an afternoon going through books to identify a caterpillar or beetle we had found earlier in the day.
Nowadays, when delivering my workshops on creating backyard habitat, I ask the question: how can we expect the next generation to care for the planet when we ourselves have lost our connection to nature?
Observation and curiosity are the keys to maintaining healthy natural ecosystems within our urban spaces. Be a backyard observer. Take the time to truly see what insect activity is going on in your location. The more there is, the healthier the habitat. Here are some summer favourites.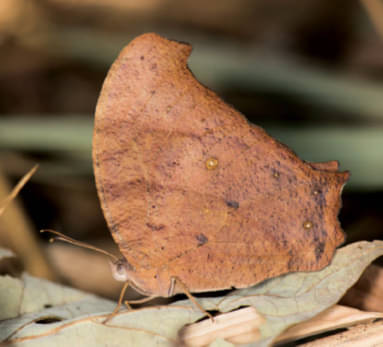 BUTTERFLY BEAUTY
Butterflies are loved for their noticeably vibrant and colourful wings. But the butterfly isn't just a pretty face; it's also an important pollinator in the garden and further afield. Their caterpillars are also a food source for many other insects, birds and wildlife.
When trying to encourage more butterflies into your garden, planting more flowers is an important, positive start but it's not the only thing you can do. Growing host plants is also critical to maintain butterfly populations.
Host plants are the plants on which the female adult butterfly will lay her eggs and each species of butterfly has its own favoured plant species for this purpose.
In times of drought and limited flowers, you can put out butterfly nectar drinks.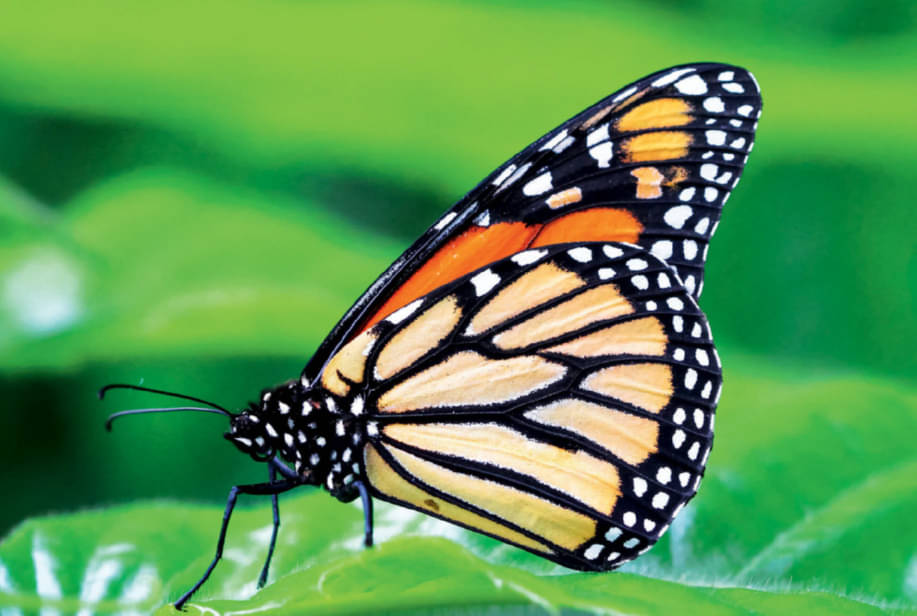 Richmond birdwing butterfly, Ornithoptera Richmond
This butterfly species was once so prevalent in the area stretching from Maryborough to Grafton that there were newspaper reports claiming there were thousands on the streets of Brisbane. This was back in 1870; within 50 years there was a mysterious mass disappearance of this beautiful butterfly. Since 1990 there has been a huge effort by conservation groups and the CSIRO Double Helix Science Club to cultivate and plant the birdwing's host plant — the birdwing butterfly vine (Pararistolochia praevenosa) — extensively along the east coast of Queensland and northern NSW.
• The male's wingspan is 12–13cm and it is predominantly black, with bright emerald-green stripes and spots on both sides of the wings and patches of green on the hind wings.
• The female's wings measure 14–16cm and it is black with white patches on both wings with a yellow band on the hind wings.
• Both male and female have a distinctive red patch on the body beneath the base of the wings and a green stripe on the thorax.
• Pupa chrysalis is stout and golden yellow in colour.
• Caterpillars start off-black/red and dark with short hairs as they mature then turn smoky brown/purple with pink fleshy spines and a pair of white spines midway centre.
• Habitat: tropical/subtropical rainforest.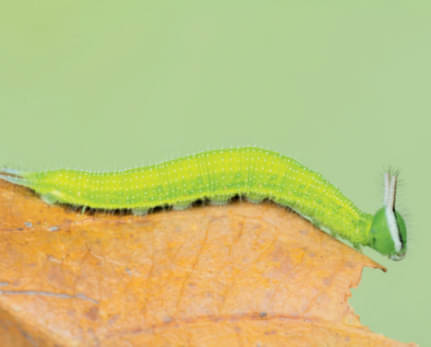 Evening brown, Melanitis leda
You can read upto 3 premium stories before you subscribe to Magzter GOLD
Log-in, if you are already a subscriber
Get unlimited access to thousands of curated premium stories and 5,000+ magazines
READ THE ENTIRE ISSUE
Good Organic Gardening #10.5