Home Is Where The Hens Are
Good Organic Gardening|July - August 2020
How to build a comfy poultry pad where birds of a feather will happily flock together
We often forget that poultry housing is there to meet the occupants' needs, especially if they have to be confined due to predators.
If you can move around freely and the air is fresh then it's likely to be comfy and healthy for the flock as well.
But first things first. Before deciding on a design, how many birds do you plan keeping? What about replacements — might numbers swell during the overlap period?
Recommended floor space per bird is 0.37m², extra being desirable. A spacious house allows for numerical expansion even if birds range freely during the day.
The henhouse to aim for is a well-lit, amply ventilated building that you can walk into, is cool in summer but keeps rain and winter wind out and is large enough for the hens to keep out of one another's way when locked in.
When making decisions, be guided by the thought: will this offer maximum comfort to the flock?
Facing northeast is best as it gives access to morning sun, but many backyards are too small to allow site selection. At my place, the winter eggs always come from northeast-facing houses.
Shade from trees is important, too. The internal temperature of a poultry house can be lowered by up to 5°C in summer if shaded by trees. You may need to weigh up whether summer survival is a greater priority than winter eggs.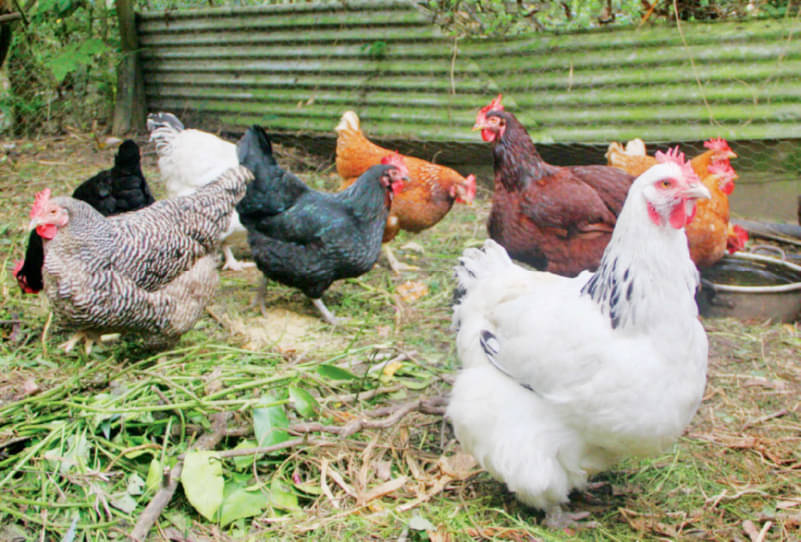 COOL CHICKS
Poultry generally show serious stress when the temperature exceeds 38ºC. Overheated birds may need to be brought indoors for cooling or their houses lightly hosed and drinking water regularly renewed. Such TLC requires you to be at home.
When building, there are a few adaptations that will make the henhouse more bearable. These include:
You can read up to 3 premium stories before you subscribe to Magzter GOLD
Log in, if you are already a subscriber
Get unlimited access to thousands of curated premium stories and 5,000+ magazines
READ THE ENTIRE ISSUE
July - August 2020