Controlling the burn
Good Organic Gardening
|
Good Organic Gardening #11.3
THERE ARE STRATEGIES WE CAN USE TO FIREPROOF OUR GARDENS, INCLUDING INDIGENOUS CULTURAL FIRE PRACTICES
The horrific fire season we endured last spring and summer has changed forever the way we relate to our gardens and landscape. A friend even said the Blue Mountains blaze that burned her garden and almost claimed her house and street now makes her look at native vegetation with a fear from which she may never recover.
Innocence was also shattered in the NSW Northern Rivers where I live. We've always been less concerned about bushfires because of the belief that rainforests don't burn.
All that changed last summer when iconic rainforest in the Nightcap National Park burned as a result of a lightning strike. It wasn't a raging canopy fire as in a eucalyptus forest but a smoldering fire that crawled over vast distances, choking the region in thick smoke for months. It's uncertain whether some of the plants will recover since rainforest vegetation isn't adapted to fire.
One thing we all learned is that fire can occur anywhere if the conditions are right. We're not necessarily safe in towns or in suburbs and at bushland interfaces, the risks are heightened.
As gardeners and as a community and bushfire-prone country we need to rethink the way we build our homes and gardens. Understanding our landscape and how fire happens gives us the knowledge to take the necessary steps to create gardens that are less flammable.
As predicted, climate warming has extended the fi re-season and intensified fires and this looks set to continue. This emergency is colliding with the realization that some European land management practices could in fact be making the Australian landscape even more fire-prone.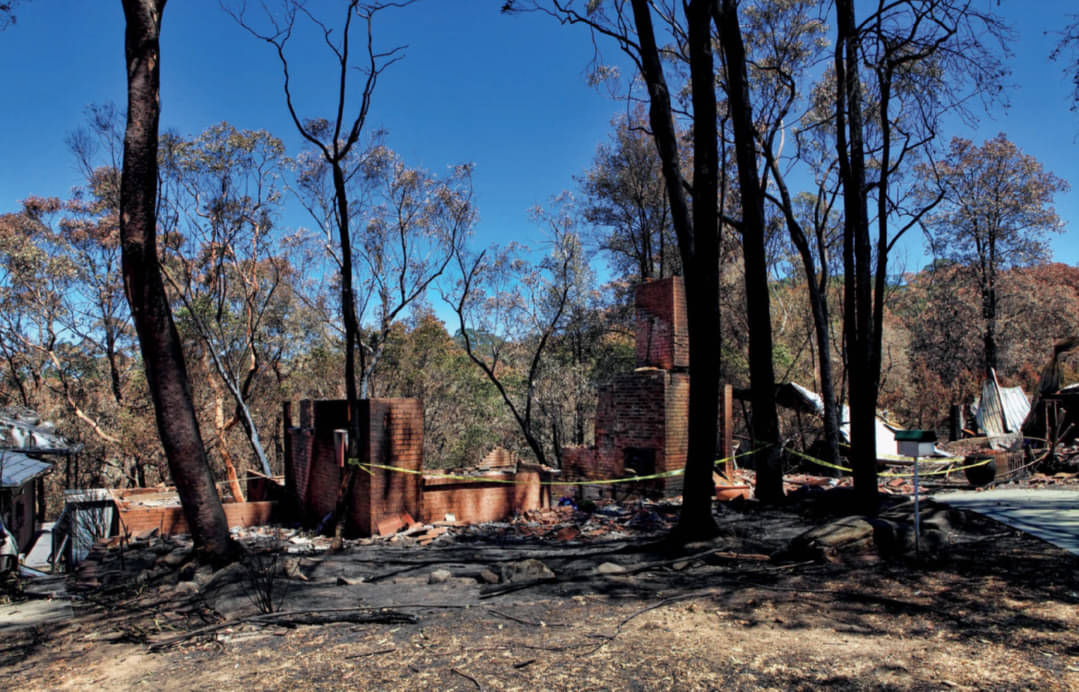 CULTURAL FIRE PRACTICES
We are starting to hear a lot more about Indigenous cultural fire practices and their benefits for a healthy Country and people. Fire chiefs are calling on governments and the community to embrace a collaborative approach for integrated fire management into the future.
Cultural burning is founded on respect and responsibility and an understanding of the reciprocal relationship between people and the Country. Sadly, many Indigenous people have not been able to practice their culture, so some of this knowledge was lost, but it was not forgotten.
You can read up to 3 premium stories before you subscribe to Magzter GOLD
Log in, if you are already a subscriber
Get unlimited access to thousands of curated premium stories, newspapers and 5,000+ magazines
READ THE ENTIRE ISSUE
Good Organic Gardening #11.3