When Ned met Auntie Bumps
Amateur Gardening|May 30, 2020
A chance meeting at a tea party in Surrey led one of the greatest partnerships (and friendships) in English garden history, as Mark Griffiths explains…
BY the time of her death, aged 89, in December 1932, Gertrude Jekyll had designed at least 400 gardens. Her publications included 12 best-selling books on gardening and over 1,138 articles. Every year for the past three decades, she had sold thousands of plants raised in the nursery that she established at Munstead Wood, her home and garden near Godalming in Surrey. Many were specialties that she had collected, bred or selected, among them such future classics as Lavandula angustifolia 'Munstead' and Vinca minor 'Gertrude Jekyll'.
In addition to these achievements, there were the arts and crafts that had chiefly occupied her up until her forties — painting, embroidery, interior design, metalworking, and carving. The painter George Leslie remarked, "There is hardly any useful handicraft the mysteries of which she has not mastered". Other artists who had admired her talents and tenacity included John Ruskin, William Morris, Lord Frederic Leighton and Edward Burne-Jones.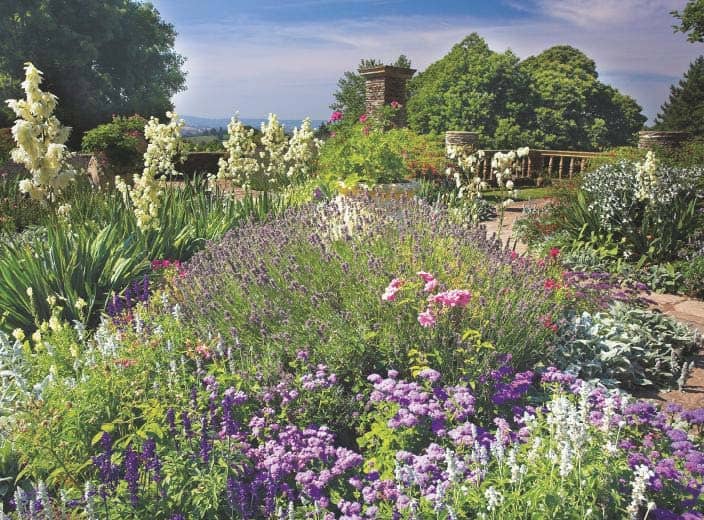 Mangle's tea party
Asked how she managed to achieve so much, Miss Jekyll's reply was characteristically brusque and quickwitted: "By not going to tea parties." She made rare exceptions to this rule, however – and one of them, in May 1889 when she was 45, changed her life.
It was a tea party in Littleworth Cross at the home of rhododendron-fancier Harry Mangles. For the occasion (another guest noted), Miss Jekyll had clad her cottage loaf-shaped person in what she called her 'Go-To-Meeting Frock', donned her black felt hat plumed with cock feathers, and braved the Surrey lanes in the pony cart that she insisted on driving, despite being severely short-sighted. Also invited that day was a bright-eyed 20-year-old who had just begun to practise as an architect – Edwin Lutyens. Long afterwards, he recalled, "We met at a tea table, the silver kettle and the conversation reflecting rhododendrons". It's a beautiful vignette, this memory, capturing late Victorian country life at its most civilised. Henry James might have conjured pages from such a scene, and William Nicholson many a painting. And yet, for all its gentility, the meeting of Jekyll and Lutyens was the start of a design revolution. As artistic big bangs go, it was strangely quiet. They didn't converse during the party. Rather, Miss Jekyll looked, listened and sensed that they had common ground in the county they both called home.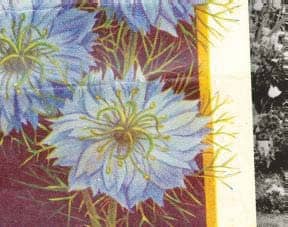 Inspirational Surrey
You can read up to 3 premium stories before you subscribe to Magzter GOLD
Log in, if you are already a subscriber
Get unlimited access to thousands of curated premium stories and 5,000+ magazines
READ THE ENTIRE ISSUE
May 30, 2020