What to plant now for a Late-summer spectacular
Amateur Gardening|July 04, 2020
As midsummer stars fade, keep up the momentum by filling border gaps (and containers) with flowers for colour and interest in August and beyond, says Tamsin Hope Thomson
DURING the lazy, hazy days of midsummer it's easy to lose momentum in the garden – to take your foot off the accelerator, sit back and relax. But if you want to guarantee colour for months to come, now is the time to seize control. By planting even a small selection of late-flowering perennials, annuals or shrubs now, you'll be rewarded with a fresh display that will take over as the early summer stars start to lose their lustre, and carry you well into autumn. Many late summer-flowering plants also provide a lifeline for pollinators hungry for nectar.
It doesn't matter whether you have a large space or a tiny courtyard, there's a plant or combination that will revive your garden. Keeping on top of gaps in borders and fading containers is important no matter what your garden size, and there's still months of interest to be had if you choose the right plants. Anyone looking to fill gaps in large borders should consider perennials such as rudbeckias, asters, heleniums and agastache. Plant them now among existing shrubs and structural foliage plants and they will supply continuous colour for months.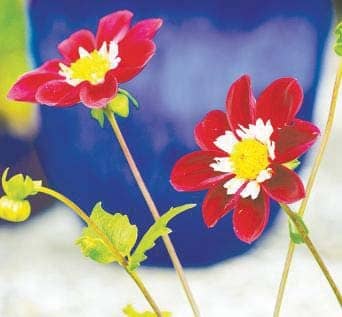 Solutions for small spaces
In small gardens, it can be more tricky finding the space for an entire set of plants to take over in late summer; there are, however, other options. You could try thinking vertically – a late-flowering clematis takes up little ground room and will bring metres of colourful coverage to fences and walls. Or how about a container? A single, well-placed, late-summer container or window box, filled with floriferous cosmos or patio dahlias, is relatively easy to find room for and can be used as a focal point, providing a much-needed boost as borders fade.
Colour for months
If you do have border space to spare in a modest plot, ensure you make the most of it by looking for plants that offer months of colour rather than a short season. Perennials like penstemons and hardy salvias, or annuals like dahlias – cram them in and they will definitely earn their keep.
To get results this year, you'll need to invest in good-sized plants or ones that are already in bud in the garden centre. They'll cost a bit more but will reward you with flowers to transform your space in the coming weeks and months.
6 late-summer perennials
For borders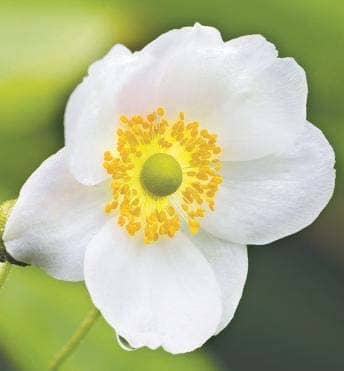 Japanese anemones
Graceful and perfect for adding height. If you have a spot in partial shade, opt for cultivars such as 'Honorine Jobert' (above) – those elegant white blooms will add a touch of brightness well into autumn. Flowers: Aug-Oct. H&S: 4ft (1.2m).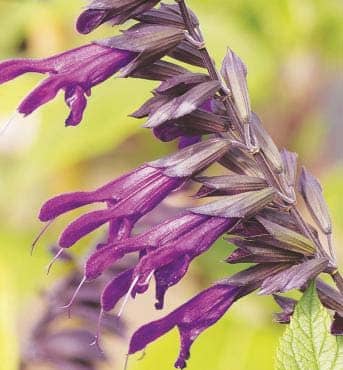 Salvia 'Amistad'
You can read up to 3 premium stories before you subscribe to Magzter GOLD
Log in, if you are already a subscriber
Get unlimited access to thousands of curated premium stories and 5,000+ magazines
READ THE ENTIRE ISSUE
July 04, 2020