To set the garden a-flutter, Plant for butterflies
Amateur Gardening|July 04, 2020
They're good for our plants and our wellbeing – treat these gorgeous garden visitors to nectar-rich flowers and then see how many you can spot, says Hazel Sillver
THERE'S something so relaxing about watching butterflies flutter from flower to flower. It's easy to become mesmerized, and getting lost in their activity is a great way to forget any worries and stresses of your own for a while. That's why, this year more than ever, it makes sense to ensure you have plenty of nectar-rich plants that will attract them, and also to take part in the Big Butterfly Count, a fun, easy way to give our beautiful native butterflies a helping hand.
Due to pesticide use and a loss of food sources, butterflies have been in decline for several decades. But while numbers continue to be a worry, recent statistics do offer some hope. In 2019 they had their best year since 1997, indicating that the increase in more eco-friendly farming and gardening practices is having a positive impact.
The Big Butterfly Count is an annual nationwide survey and the biggest such initiative in the world. This year, Sir David Attenborough, president of Butterfly Conservation, is encouraging everyone to take part in order to improve our knowledge of butterflies, so we are better equipped to help them. The count will reveal which species are at risk of extinction, and give an indication of how climate change is affecting them.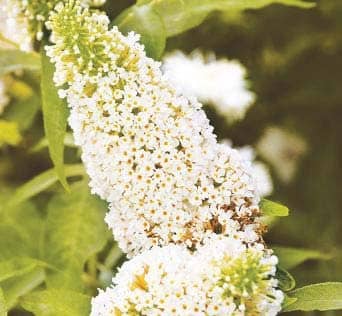 Get a butterfly boost
There's plenty in it for us, as well. Enjoying nature has been proven to boost wellbeing and reduce depression and anxiety. In fact, when the COVID lockdown began in March, Butterfly Conservation urged people to go out into their gardens to spot butterflies, an activity that was also encouraged by the mental health charity MIND. "Even something as simple as going to a local public park or sitting by a window to watch butterflies can be beneficial to our mental health," said Stephen Buckley, head of information at MIND.
To enjoy butterflies in your garden during late summer and autumn you'll need to get late-blooming nectar plants in the ground now. Go for stonecrops (such as Hylotelephium 'Matrona') and asters (such as Aster x frikartii 'Mönch'). Butterflies will also forage on single or semi-double dahlias, such as the pink 'Classic Rosamunde' and the orange 'Bishop of Oxford'.
You can also build a 'nectar bar', an activity recommended by the Wildlife Trusts. Simply fill a window box or small border with a mass of nectar-rich flowers – Verbena bonariensis 'Lollipop' and Buddleja Buzz Series are both ideal – and then sit back and watch the show. Plant nectar generously and you'll be giving a boost not only to butterflies but also to your own spirits.
9 butterfly pleasers for borders
Back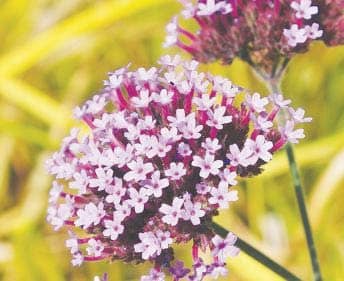 Verbena bonariensis AGM
You can read up to 3 premium stories before you subscribe to Magzter GOLD
Log in, if you are already a subscriber
Get unlimited access to thousands of curated premium stories and 5,000+ magazines
READ THE ENTIRE ISSUE
July 04, 2020