Spring anemones:For a carpet of colour, plant
Amateur Gardening
|
September 19, 2020
Undemanding, inexpensive and with options for sun or shade, these compact gems make a great addition to your spring bulb planting mix, says Graham Rice
AUGUST and September is peak flowering season for many anemones, but I'm putting those on one side as all you can do with them at the moment is stand back and admire the results of your earlier efforts. Instead, now is the time to start thinking about their delightful spring-flowering relations.
Spring anemones are an intriguingly mixed bunch, and few plants are better suited to the classic 'right-plant-right place' gardening tenet. They fall neatly into two groups that have very different needs, and it's true to say that – whether in the wild or in the garden – never the twain shall meet.
The first group is made up of sunloving types and grow from knobbly little tubers that help them survive the hot, dry summers of their native Mediterranean climates. These include Anemone blanda and A. coronaria. The second group delights in cooler climates and dappled shade, and includes the British native windflower, A. nemorosa, along with the buttercup anemone, A. ranunculoides. Species in this latter group tend to produce roots that resemble crooked Twiglets.
There are also anemones that seem rather more like dwarf perennials. These include the snowdrop anemone, A. sylvestris – notable in that its nodding white flowers are fragrant – and the upward-facing A. multifida.
Good mixers
One thing all these anemones have in common is that they make excellent partners for other spring flowers. The shade lovers, in particular, are lovely as part of a tapestry in which low spring flowers and foliage knit together in front of shrubs. Hellebores, spring bulbs including species crocus and the little blue bulbs, and spring cyclamen –together with emerging epimediums, fresh new hosta and bergenia foliage, trilliums, erythroniums… There's no shortage of possibilities.
The sun lovers, meanwhile, tend to be clump-forming and are ideal in gravel gardens with dwarf shrubs from similar climates, including rosemaries, sages, euphorbias, cistus, lavenders and more. Sun-loving spring bulbs such as irises and tulips fit in well here, too.
And don't worry about getting the two groups confused. Catalogues and websites will always indicate the needs of each of these spring anemones, and success is simply a matter of choosing the right anemone for the right place.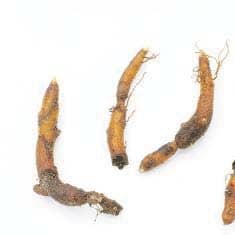 Planting pointers
ALL these anemones should be planted in autumn. A. coronaria and A. blanda come as dry tubers that are best soaked overnight (no longer!) in water with a drop of washing up liquid added.
The roots of A. nemorosa and A. ranunculoides look more like small pieces of twig. These may be supplied dry (for planting at once without the need for any soaking) or in pots.
You can read up to 3 premium stories before you subscribe to Magzter GOLD
Log in, if you are already a subscriber
Get unlimited access to thousands of curated premium stories, newspapers and 5,000+ magazines
READ THE ENTIRE ISSUE
September 19, 2020