Seize the day with Heavenly hemerocallis
Amateur Gardening
|
August 01, 2020
They blaze brightly, providing a steady stream of colourful – often fragrant – summer flowers. That's why you should always make room for daylilies, says Hazel Sillver
THERE'S something both poetic and poignant about a flower that lasts for a single day. With trumpet blooms that open at first light and wither during the night – less than 24 hours later – daylilies do just that, a fact that is reflected in their Latin name Hemerocallis, which comes from the Greek for day (hÄ"mera) and beautiful (kalos). Don't let this lack of longevity put you off growing them, though. While each individual flower opens for just a day, the plant will produce a succession of these short-lived beauties, keeping you in blooms for weeks, and easily giving you your money's worth.
Don't be fooled by the name, either. Although their dramatic, trumpet-shaped flowers are reminiscent of lilies, hemerocallis are not lilies; in fact, they're not even related to them. They hail from Eastern Asia and feature in thousand-year-old Chinese paintings. Here in the West, they've been grown since the 18th century and are popular in the US, where hundreds are bred each year.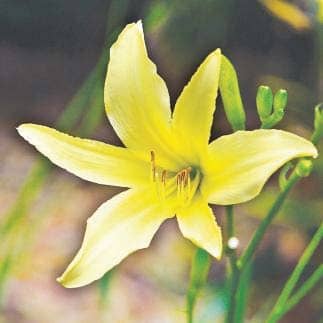 There are more than 80,000 cultivars of daylily, the majority of them featuring fiery flowers – most commonly yellow, but also orange and red. Most gardeners will be familiar with the classic, canary yellow daylilies, including 'Corky' and 'Golden Chimes', which are cheering in the border and pair well with purple salvias. But for a more contemporary look, opt for the dark claret 'American Revolution' or the bronze 'Jenny Wren' – both of which make good partners for the gold tones of ornamental grasses.
Fine fragrance
Some daylilies are scented, amongst them the late-flowering yellow cultivars 'Whichford' and 'Marion Vaughn', which are diurnal (they flower during the day). However, many fragrant hemerocallis are nocturnal, opening in the afternoon and blooming under the moonlight. These include H. altissima, H. citrina and H. lilioasphodelus, all of which have butter yellow flowers that glow at dusk. Plant them around the patio to enjoy their fragrance when you sit outside on warm summer nights.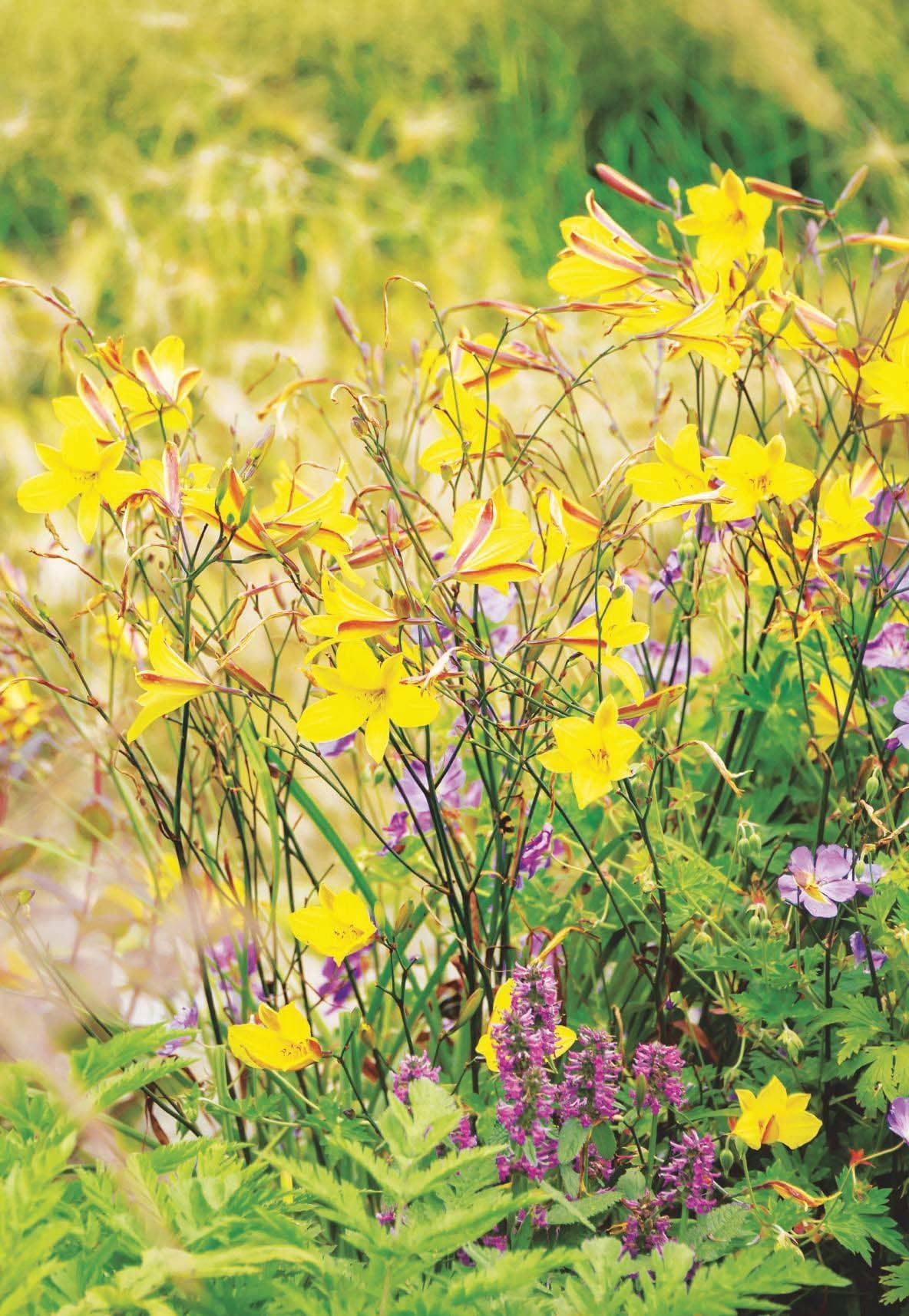 Perennial expert Claire Austin describes daylilies as "almost impossible to kill", and they certainly are tough as old boots. Their only kryptonite is the hemerocallis gall midge, which is found in south-east and east England, and can prevent flowers from opening. The pest hatches in early summer, so if it plagues you then go for late-flowering forms (such as 'Corky' and 'Neyron Rose').
You can read up to 3 premium stories before you subscribe to Magzter GOLD
Log in, if you are already a subscriber
Get unlimited access to thousands of curated premium stories, newspapers and 5,000+ magazines
READ THE ENTIRE ISSUE
August 01, 2020