Get Interest And Colour With Winter Stems
Amateur Gardening|November 30, 2019
As we head into the coldest season, interest comes courtesy of plants that bare all. Anna Toeman gives a rundown of the stems that really make a statement
I DON'Tknow about you, but I find the transition from autumn to winter difficult. I have a tendency to wallow in misery at the prospect of months of dark days and cold hands. Once I've dug out the necessary jumpers, socks and gloves, however, I can really appreciate what a glorious season this is.
Winter may lack the promise of spring, the vibrancy of summer and the mellow light of autumn, but that doesn't mean it has to be a bleak time in the garden. There are many ways in which plants can be attractive – you simply need to alter your expectations. Winter interest and colour are provided by all sorts of plants, but among the boldest are those deciduous shrubs that reveal attractive stems as their leaves fall. And of these the most exciting have to be species of dogwood (Cornus) and willow (Salix).
The common dogwood (Cornus sanguinea) is native to Britain and can be seen growing in hedgerows and woodlands, usually on chalky soil. Itsgreen stems are flushed with deep-red, particularly on their sunny side, and look very striking in the winter landscape. More impressive still is the aptly named 'Winter Beauty', which has vibrant red and orange-yellow stems. Its compact habit makes it an ideal garden plant.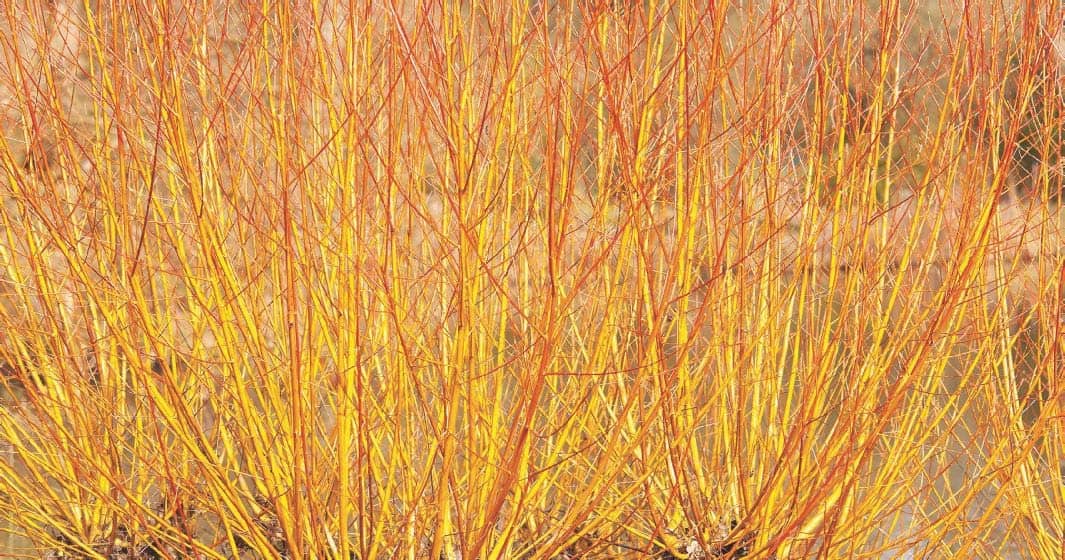 Seeing red
You can read up to 3 premium stories before you subscribe to Magzter GOLD
Log in, if you are already a subscriber
Get unlimited access to thousands of curated premium stories and 5,000+ magazines
READ THE ENTIRE ISSUE
November 30, 2019