Care of roses in autumn
Amateur Gardening
|
September 19, 2020
The dormant months are ideal for nurturing and planting, says Ruth and national rose expert Kerry Austen
ROSES are some of the most beloved plants in our gardens, and as the summer draws to a close we enter one of the key times for looking after them.
Many roses will still be flowering and will keep doing so until well into the autumn, but we should start thinking about the attention they need at the end of the flowering season, which can leave them disease-ridden and exhausted.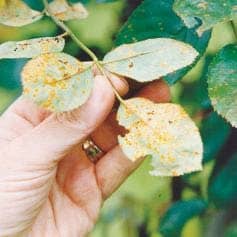 For all their popularity, roses are prone to problems, and by this time of the year they may be looking rather sorry for themselves. Taking action now helps prepare them for winter and strengthens them to perform well next year.
Kerry Austen, former head gardener at the Royal National Rose Society and now the international rose trials coordinator at leading UK plant suppliers Rochford's has some special care tips to help AG readers see their roses through autumn and winter.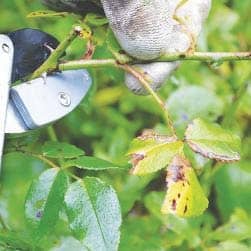 Kerry says: "Understanding the diseases and how they overwinter helps us with the fight to reduce the amount of damage they can cause.
"Diseases like black spot, rust and mildew are very common throughout the nd are the subject of many questions on gardening w bsites and programmes."
Kerry Austen says understanding the diseases and how they overwinter helps us with the flight to reduce the amount of damage they cause
Kerry explains that blackspot spores develop under the skin of the rose, then burst open to release themselves onto the soil. They are then splashed back onto the rose whens are watered or it rains.
Blackspot starts from the base of the plant and works up, so removing the bottom infected leaves can help reduce the amount of infection.
Once the tissues have turned black, they are dead and no amount of spraying will bring them back.
Kerry adds: "Blackspot overwinters in old infected fallen leaves, on the soil and within the stems, so cleanliness in the autumn is so important."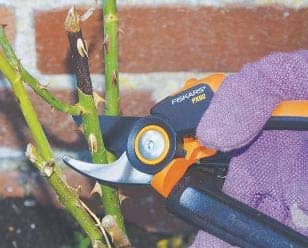 Rose pruning
You can read up to 3 premium stories before you subscribe to Magzter GOLD
Log in, if you are already a subscriber
Get unlimited access to thousands of curated premium stories, newspapers and 5,000+ magazines
READ THE ENTIRE ISSUE
September 19, 2020