In Italy's Alto Adige, Alois Lageder is setting the standards for experimental and biodynamic winemaking
The German words roll off Helena Lageder's tongue with a little verve: "We use a…buggel spritzen." We are in the middle of a conversation about biodynamic sprays. "It's a metal rucksack—you fill it with liquid, and wear it on your back," she explains. I can picture it now: an agriculture backpack sprayer. It strikes me that we are talking about Italian winemaking and this German description seems a little out of place, but the peculiarity makes immediate sense when I recall the history of Alto Adige, the region where Helena's family-run winery, Alois Lageder, is located.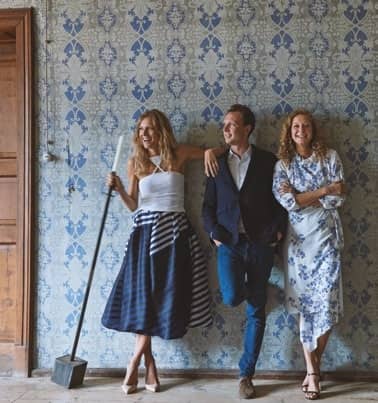 Alto Adige, located in northern Italy, borders Switzerland and Austria. It is a mountainous region, where the striking Dolomites and southern Alps are an antithesis of the rolling Tuscan hills and sun-drenched coastlines that have come to define the bel paese for the rest of the world. The region was once under Austrian rule in the early 19th century. After enduring territorial and ideological battles during the two world wars, Alto Adige eventually became an autonomous region in northern Italy, and the populace was allowed to keep their unique Austrian cultures and customs. German and Italian remain the official languages. The region is also known as Südtirol or South Tyrol.
Helena, 26, is the sixth-generation member of Alois Lageder. The winery is almost 200 years old: in 1823, Johann Lageder, a wine merchant based in Bolzano, bought a number of vineyards in the region, starting the family wine business that has continued to this day. Alois III, Johann's great-grandson, passed away suddenly in 1963. Alois IV, Helena's father, was only 12 years old then, so his eldest sister, Wendelgard, had to take over the operations of the winery.
Continue Reading with Magzter GOLD
Log-in, if you are already a subscriber
Get unlimited access to thousands of curated premium stories and 5,000+ magazines
READ THE ENTIRE ISSUE
September - October 2019