How The F&B Industry May Pan Out In The New Decade
Industry luminaries Desmond Lim from Les Amis Group, Petr Raba from Marriott International Asia Pacific, and Peggy Chan from Nectar in Hong Kong, share their views on how the F&B industry may pan out in the new decade.
Charlene Chow & Michelle Yee
DESMOND LIM Chairman, Les Amis Group
It has been 25 years since stockbroker Desmond Lim and his friends Dr Chong Yap Seng, chef Justin Quek and sommelier-turned-restaurateur Ignatius Chan, first opened Singapore's first independent European fine-dining restaurant, Les Amis, along Orchard Road. Today, the homegrown establishment is regarded as one of the top French haute cuisine establishments in Singapore, recently awarded three Michelin stars. Apart from Les Amis, the Group also consists of 21 other F&B concepts.
When you first started Les Amis with a group of friends years ago, did you ever think you would lead it to its 25th anniversary this year and better yet, be the owner of a three-Michelin-starred restaurant? What are your thoughts at this time.
When we first started Les Amis, I never imagined how we would grow to become a restaurant group with 22 concepts. At a time when fine dining was exclusive to hotel restaurants, we had an idea. Together, we would open Singapore's first standalone fine dining restaurant. 25 years on, our silver anniversary is a testament to our people who have made Les Amis Group what it is today. Not many restaurant groups have this opportunity to make it this far, it's a very tough industry so we are thankful. Even after all these years, Les Amis Restaurant is really the soul of the group, their dedication and passion for excellence has become the philosophy for the Group.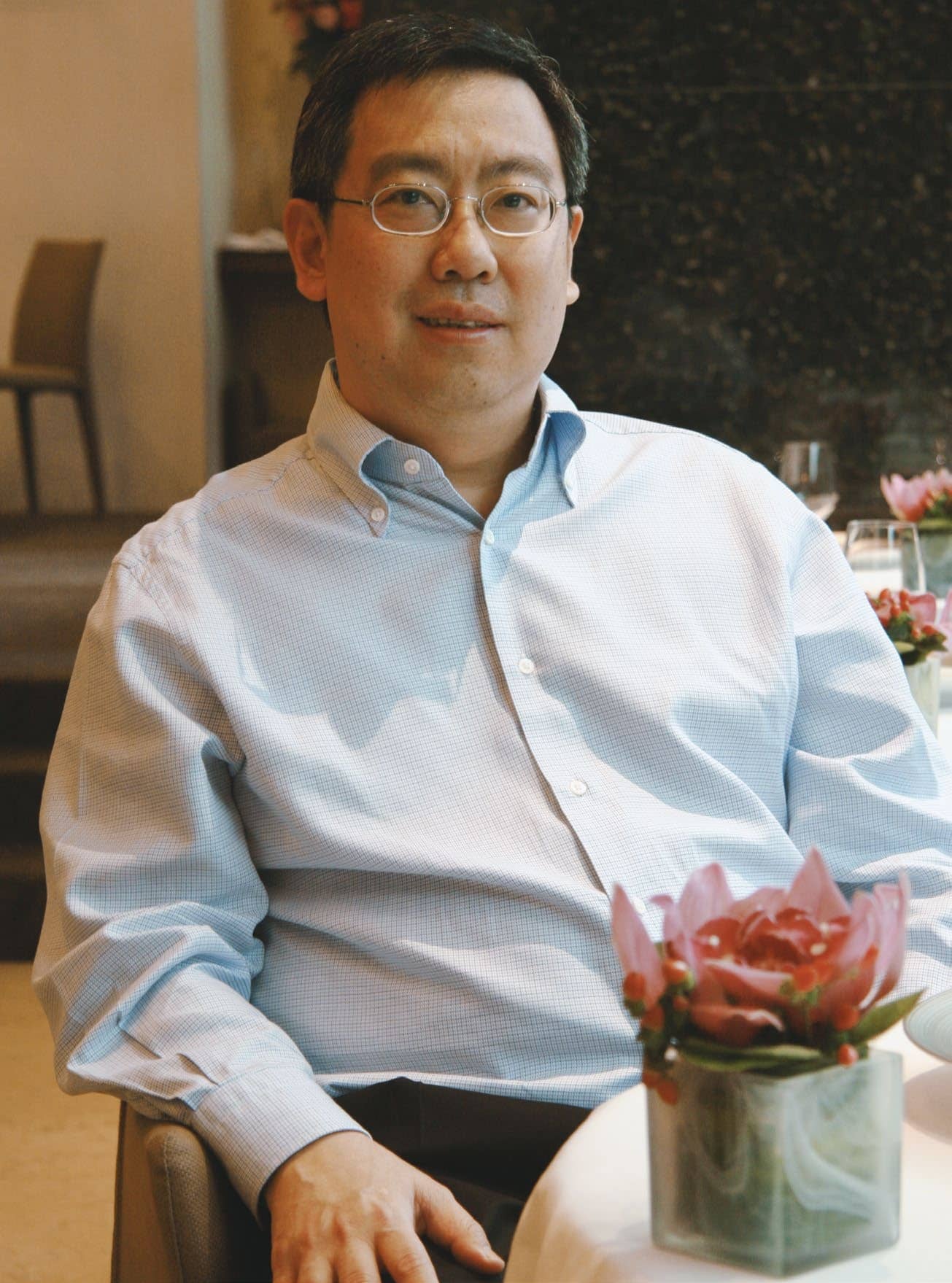 Regarding food costs, what are your thoughts on the way Les Amis and chef Sebastien Lepinoy hold firm to showcasing impeccable seasonal ingredients?
We have always been operating at an average food cost close to 50 per cent. Close to 90 per cent of our ingredients are imported. That's the price we have to pay for showcasing top class ingredients and for bringing out the best on each plate. Realistically, for the business to be sustainable in the longer run, we are looking at food costs in the 40-45 per cent range but at the same time we will not want to compromise on quality.
Many chefs passed through the doors of Les Amis, including Gunther Hubrechsen (Gunther's) and Peter Teo (Bistro du Vin, HK). This seems to be a credit to the solid training and mentorship programme Les Amis has in place. Could you share more about that?
The group's software has been an essential part of what has made us successful. We place a heavy emphasis on our people who have the right skills and the heart for F&B. We believe strongly in investing in and nurturing the talent we have. Talent with the right DNA and heart has helped the Les Amis Group to become successful and also expand overseas.
Over the last 25 years, we have grown a large Les Amis alumni. I have always believed that we should allow our staff to "fly as high and as far as they can". We only wish them the very best as they strike out to seek other opportunities outside the group. Many have subsequently returned to rejoin the Group at some stage of their career.
You're known to personally take an interest in developing talent. Why is this such a fundamental point for you?
This business is all about investing in our people; passionate and talented people. The Les Amis Group provides a platform to help staff develop their passion and talents. That has always been and will always be our guiding principle. I wish we can do more and extend this scheme to our neighbouring ASEAN countries to provide such a training platform to develop young talent, as we grow our Group regionally, extending our alumni beyond our Singapore shores.
With the benefit of hindsight, what was something you would have done differently?
Perhaps our restaurant group could have been a better ambassador of our local cuisine by bringing authentic and affordable food to the local masses, and even to an overseas audience.
As of December this year, Les Amis Group has 22 concepts with over 32 outlets in Singapore. What are the kinds of concepts you're looking to go into next? What guides your choices?
Continue Reading with Magzter GOLD
Log-in, if you are already a subscriber
Get unlimited access to thousands of curated premium stories and 5,000+ magazines
READ THE ENTIRE ISSUE
November - December 2019