Chicken MASTERCLASS
The Australian Women's Weekly Food
|
Issue 63 2020
It's one of the most popular and economical proteins, so here's how to get the most out of your chook.
CHICKEN WINGS
The wings of the chicken are often reserved and used when making stock or chicken broth, but are delicious to eat as is. To make chicken wing nibbles for finger food, snip the tips off wings using strong kitchen scissors, then cut the wings in half at the joint with the scissors or a large flat knife. Trimmings can be saved and frozen to make stocks in the future. Cook the chicken wing nibbles with a sticky marinade or coated well with a spice rub.
QUICKER COOKING
Chicken marylands are chicken thighs with the drumstick attached; they are suited to barbecuing and roasting rather than pan−frying, or a combination of pan−frying to brown and then finishing off in the oven. To speed up the cooking time, make three deep cuts, to the bone, into the thickest part of drumsticks and thighs. If the chicken is marinated or coated in a spice rub, the flavour will penetrate into the cuts and enhance the flavour of the flesh.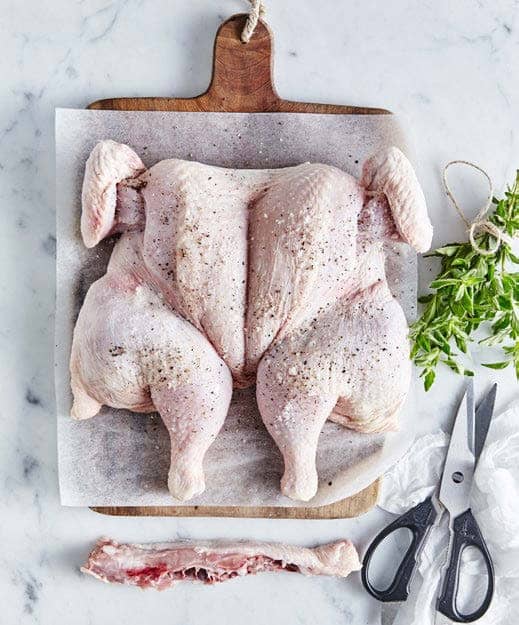 BUTTERFLYING
Butterflying is a technique used to flatten poultry so that it can cook evenly and more quickly with direct heat cooking methods such as barbecuing. To butterfly (spatchcock) a chicken or poussin (young chicken), place breast−side−down on a board. Cut down either side of the backbone with strong kitchen scissors. Discard backbone or freeze to make stock. Turn over, press firmly with the heel of your hand to flatten.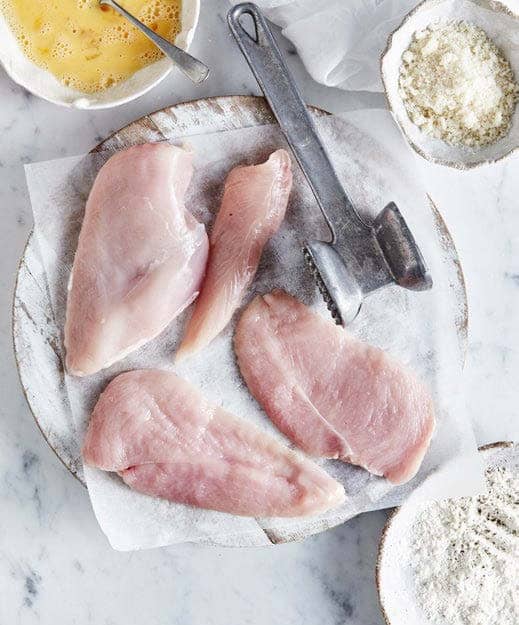 FLATTENING
You can read up to 3 premium stories before you subscribe to Magzter GOLD
Log in, if you are already a subscriber
Get unlimited access to thousands of curated premium stories, newspapers and 5,000+ magazines
READ THE ENTIRE ISSUE
Issue 63 2020