The Year That Was
Gourmet Traveller|December 2019
From battling illness and drought to opening and closing restaurants, we talk to key industry players about their year. Here, they reflect on 2019 and their hopes for the future.
CAM FAIRBAIRN
When the time came, the conversation was simple. At the start of the year, Cam Fairbairn and Mitch Orr stopped, and asked each other, "Do we want to keep doing this?"
"This" was Acme, the Asian-inflected, not-Italian pasta restaurant in Rushcutters Bay that helped usher in a new blueprint for Sydney dining. A place that made haute bar snacks of devon sandwiches and star turns of Jatz and pig's-head macaroni and backed it up with a service style that was fresh and refreshing all at once.
In closing, Orr (food) and Fairbairn (floor) were recognising that the lows had come to outweigh the highs. Come July, they were ready to turn out the lights. When they did, it was after a flood of bookings that saw them do it with a bang. When Fairbairn looks back now, it's with pride on where Acme sits in the city's eating and drinking history.
"You lose some perspective when you're in the day to day, so at the end it was nice to realise what an impact Acme had," he says. "When we opened in 2014 no one was really doing pasta at a starred restaurant level. It was always three stars, or Bar Reggio. And no one was really doing the kind of laid-back, friendly, casual-but-professional service we did either. I think there were a lot of things Acme influenced in a positive way."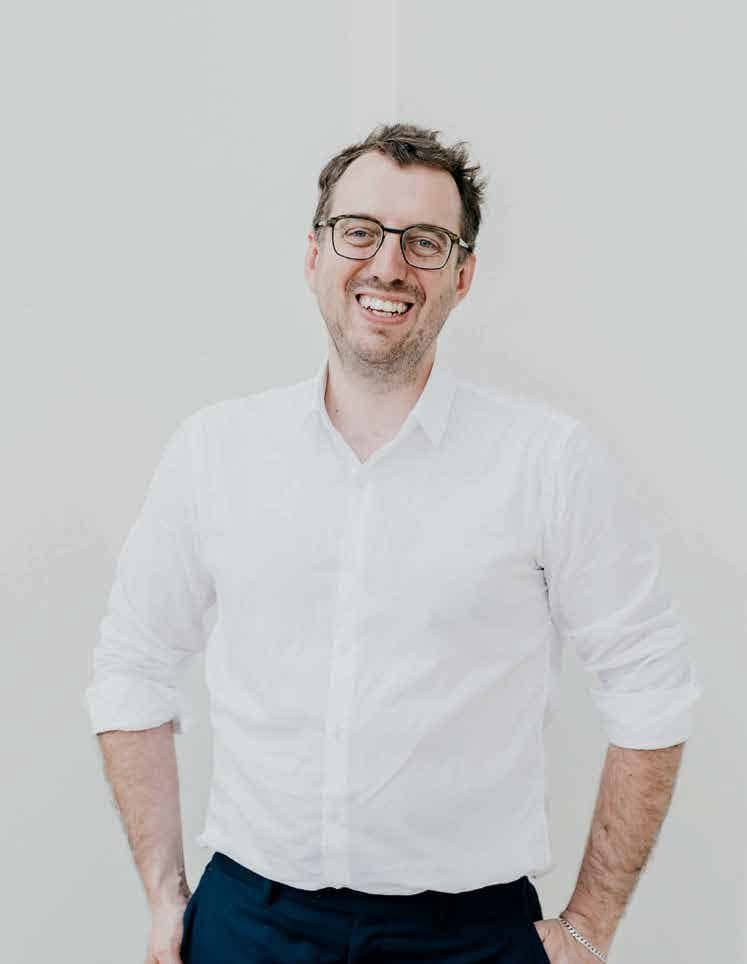 Practically, closing was simple. They made the call, they told the staff, then they squeezed as many people in as possible so everyone could have a last experience. What stood out in those final weeks, Fairbairn says, was the support from the locals, and the personal stories – people who might have had their first date at Acme who were coming back as married couples.
Rather than be bitter that the support wasn't always there, Fairbairn is philosophical. "Acme went through the highest of highs and the lowest of lows, but a lot of businesses just peter out. That wasn't lost on me or on Mitch," he says. "And for us it was also very much the beginning of a new chapter."
For Fairbairn, that chapter is Bathers' Pavilion. He'd heard they were doing a refresh, and when Acme shut, took a closer look. A half-hour meeting became three hours, one where they talked through the project – bistro, restaurant, lounge, kiosk, and the terrace where you can drink Champagne, eat oysters and watch the world go by – and the vision for the next 20 years. "The idea is getting Bathers ready for the next generation."
Fairbairn spent time at Balmoral as a kid, but hadn't been back in 15 years. Bathers was there then, too. In many ways, that was the appeal. "In hospitality, it's pretty rare that a business sticks around longer than five years, so to be part of something that's been here so long, and has a commitment to be here for another 20 years is pretty awesome," he says. "If I think about it, the main correlation between what I've done in the past and now is that Acme was always an integral part of the community. And Bathers is such an integral part of Mosman and of Sydney."
2019 will stick in Fairbairn's mind as a turning point. Maybe he'd do a couple of things differently, but he's thankful. "We went through some rough times, and it's tough losing a business, but I wouldn't change the experiences. It's made me who I am," he says. "Also, it's really, really nice to be down here working near the ocean.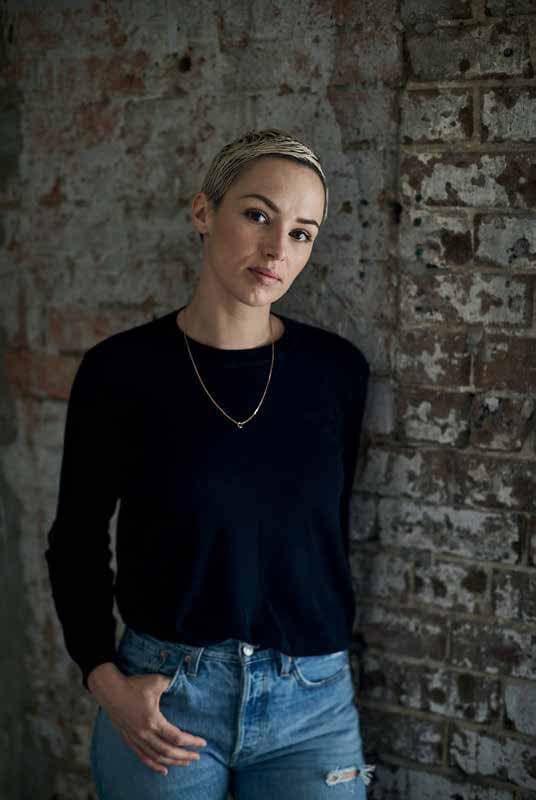 TANIA HOUGHTON
This time last year, Tania Houghton was immersed in the chaos of running a new business and juggling life with a toddler.
She had just opened the Newtown pizzeria Bella Brutta with her partner Luke Powell and the couple were both clocking 90-hour weeks as they knuckled down to make their new business a success, alongside their other restaurant, LP's Quality Meats in Chippendale.
2019 was set to bring another year of hustle and bustle until Houghton discovered something that brought her world to a standstill.
"I went to my doctor on the 4th of January to get a check-up... my doctor found three lumps," she says.
Her doctor told her not to worry, but with a history of breast cancer in the family, Houghton wasn't taking any chances. After an ultrasound she was recalled to her doctor's surgery to receive some earth-shattering news.
You can read up to 3 premium stories before you subscribe to Magzter GOLD
Log in, if you are already a subscriber
Get unlimited access to thousands of curated premium stories and 5,000+ magazines
READ THE ENTIRE ISSUE
December 2019