New tricks
Gourmet Traveller|June 2020
A good cook never stops learning, writes KARLIE VERKERK as she joins five chefs on a spice odyssey through Thailand.
Palisa Anderson expertly navigates her way through rows of sun-ripened fruit and vegetables, cherry tomatoes to the left and apple eggplants to the right, before stopping at a thriving plant towering with glossy green leaves. "Here!" she says. "These are galangal flowers." She delicately picks a bunch from the plant, hands one to me and places the rest in a woven basket. I eat the small white flower; it's fragrant and spicy. "Thais didn't have chilli until about 400 years ago, so they used these aromats as spice."
Galangal is an essential ingredient in Thai cuisine and is one of more than 100 varieties of plants grown at Palisa Farm – a working farm in the Hua Hin district of Thailand, a three-hour drive south of Bangkok. It's owned and run by Anderson's mum, chef and pioneering restaurateur Amy Chanta of Sydney's Chat Thai and Boon Café.
Over the past four years, Chanta has transformed the 24-hectare property into a Thai produce Mecca in an entirely organic way. Plump mangoes, sugar bananas, jackfruit and green papaya flourish alongside more peculiar plants such as toddy palm, noni fruit and pak wan, also known as sweetleaf bush. I liken its flavour to asparagus.
As we continue our agricultural tour, Anderson explains the complexities of Thai cookery to me, plus the four chefs she has invited to the farm on a kind of Thai culinary odyssey.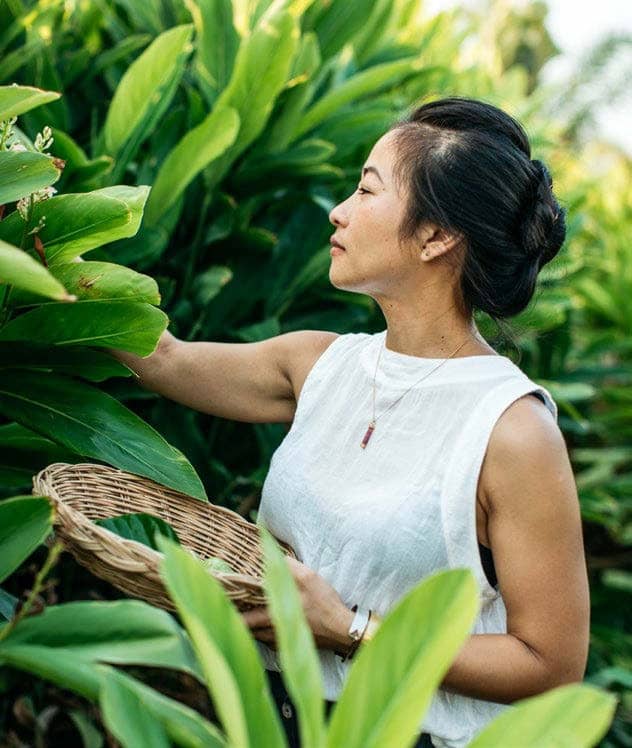 "Thai food has many intricate layers," she says. "To form the base of Thai flavours you need at least 20 different herbs and spices – fresh aromatics such as lemongrass, galangal, garlic, shallots, chilli and coriander, plus a multitude of soft, fragrant herbs and makrut lime leaves."
It's these complexities and flavour nuances that make Thai cuisine so popular, and so difficult to master.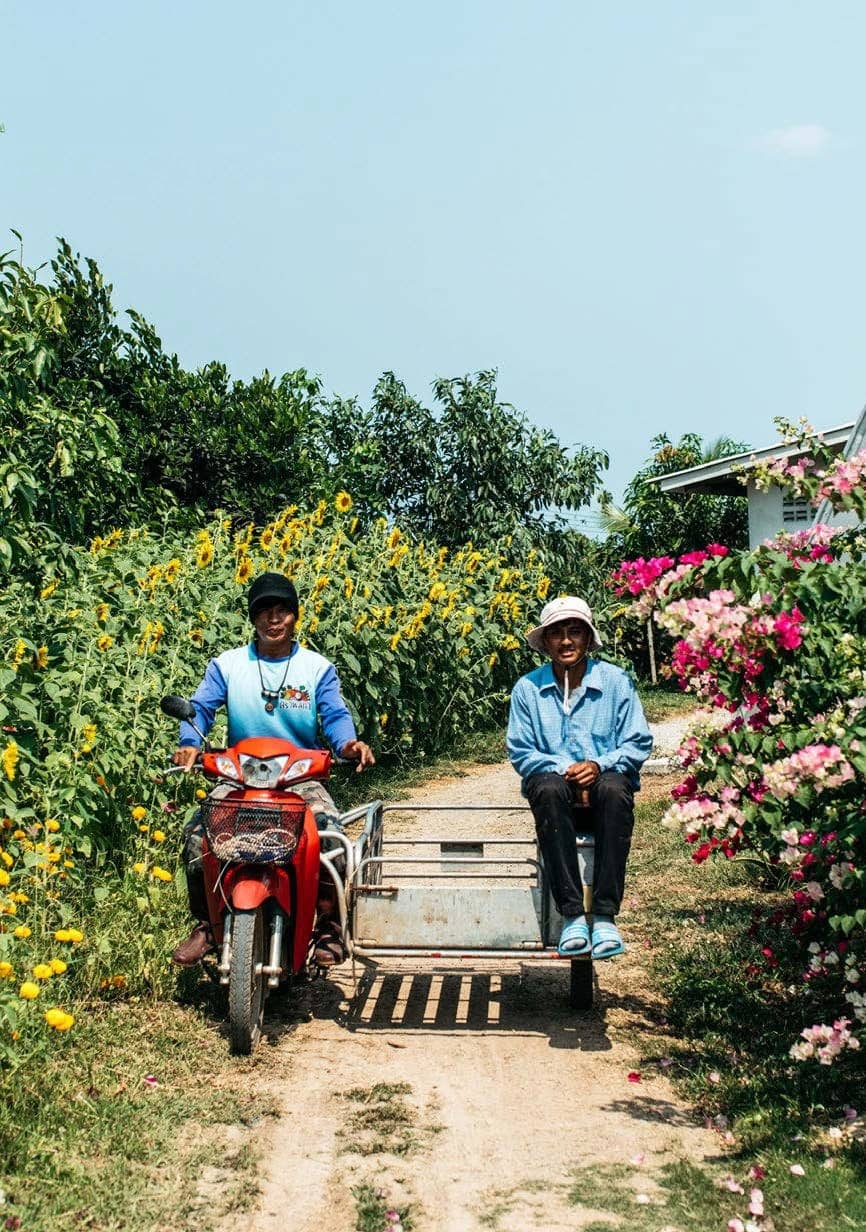 We wander past the chicken coop, around the river and under the passionfruit vines before retreating to the farm's kitchen where lunch is laid on the table. My olfactory senses switch own immediately as an aromatic, spice-fuelled wave fills the air.
You can read up to 3 premium stories before you subscribe to Magzter GOLD
Log in, if you are already a subscriber
Get unlimited access to thousands of curated premium stories and 5,000+ magazines
READ THE ENTIRE ISSUE
June 2020