BACK TO BASICS
Gourmet Traveller|July 2020
A chef-turned-baker from Sydney's northern beaches believes slow, simple food is the way of the future, writes KARLIE VERKERK.
Hands covered with dirt, Tom Eadie yanks a bright purple radish from the earth then chomps down on it, soil and all. "I think, now more than ever, to be innovative is to be simple," he says, after he swallows breakfast.
Going back to basics is Eadie's main ethos, both personally and professionally. The chef-turned-baker – and owner of Berkelo, a string of artisanal bakeries on Sydney's northern beaches – believes it's time to slow down and rediscover real connections.
"We need to focus more on community and go back to the things that we've moved away from, which have been part of human civilisation for thousands of years," says Eadie. "We're kind of in the 'all on your own, in your own apartment' mentality, eating processed things that haven't been cared for. We're not made to be eating in that fashion."
Eadie, who was previously the executive chef at The Boathouse Group, has spent the past nine months transforming a former horse arena in Terrey Hills into an edible haven. The organic produce grown at his farm supplies all four of his bakeries and is also sold at local markets.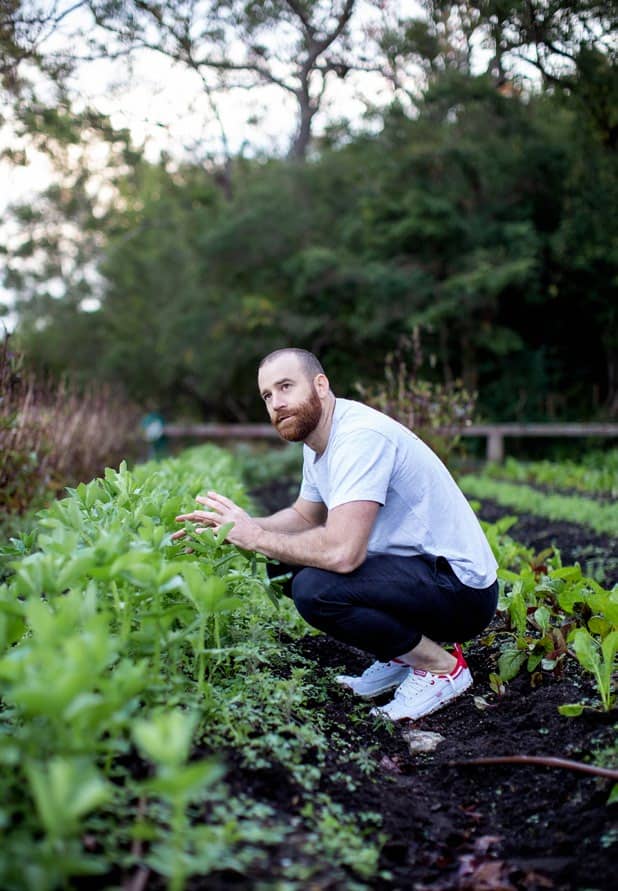 "Our corner-store concept is quite practical – it's about providing sustenance to a town and taking things back to the way they used to be," explains Eadie. "There used to be a mill and a bakery in every town, there were farms too, and as the world has commercialised, more franchises have taken over. In my opinion they don't provide nutrition, they do the exact opposite."
This back-to-basics approach has proven successful for Eadie, who opened his first bakery in Brookvale's industrial area in 2016. But it is something he has developed through trial and error.
You can read up to 3 premium stories before you subscribe to Magzter GOLD
Log in, if you are already a subscriber
Get unlimited access to thousands of curated premium stories and 5,000+ magazines
READ THE ENTIRE ISSUE
July 2020