A Grand Tour
Gourmet Traveller|December 2019
On a river cruise through Bordeaux's wine country, MAGGIE SCARDIFIELD discovers there's plenty to savour.
My waders suction to my shins as I edge towards the centre of the waist-deep pond. I hadn't planned on visiting a sturgeon farm during my time in the south-western corner of France, but when the heavens opened and our plans for walking the limestone streets of Libourne were washed out, a little voice inside my head said, "On y va." So here I am, at a breeding farm on the Isle tributary of the Dordogne, ready to show the rest of my group how an Australian catches a fish. "Grab the tail firmly, and always with two hands, otherwise it might bite," says Yoann Garitey, sales director of Caviar de Neuvic, nonchalantly. Later, over a whip of caviar butter on baguette, I realise sturgeons don't have teeth. But I'm going to need a few Grands Crus Classés to recover, regardless.
This is one of the more adventure-fuelled stops on the eight-day, round-trip Grand Bordeaux river cruise, devised by luxury cruise operator APT. The trip guides 144 guests through the region's prestigious wine country and its renowned châteaux, medieval castles, historic hamlets and other, less conventional, adventures for those willing. As we potter from the city of Bordeaux along the rivers Garonne, the Gironde estuary, and the Dordogne, our lodging is the 2009 MS AmaDolce, one of eight AmaWaterways rivercruise ships operating in Europe.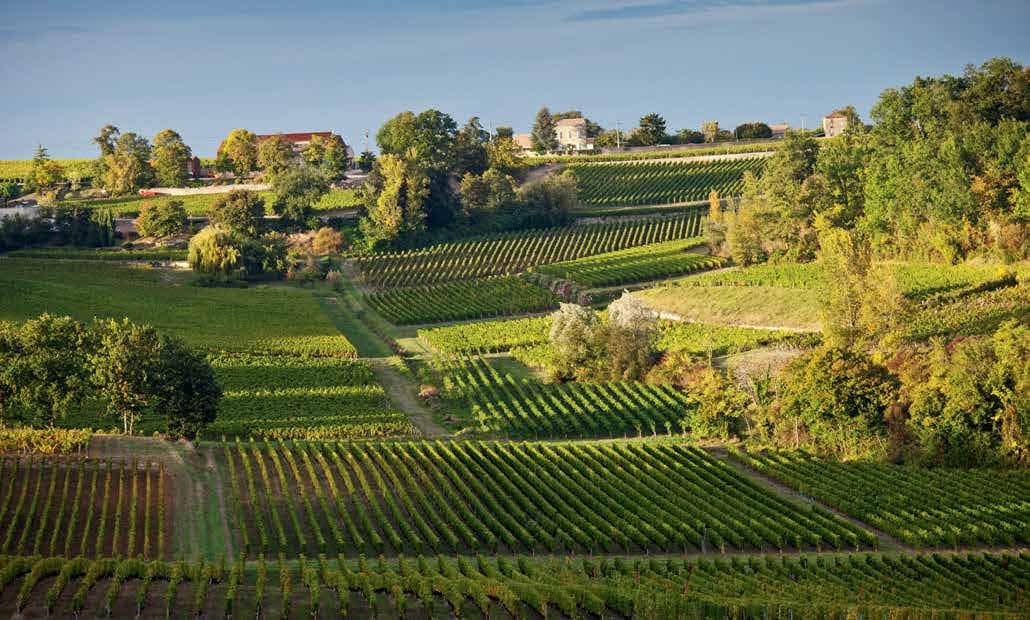 Bordeaux has 118,000 hectares of vineyards, and with more than 60 appellations d'origine contrôlées (or AOC, more than any other wine region in Europe), it's a rabbit hole of regions, subregions, subdivisions and rules. The most stringent, the Official Classification of 1855, ranks châteaux into five categories from Premiers Crus (first growths) to Cinquièmes Crus (fifth growths).
"This week in Bordeaux is not necessarily about the cruising; it's about the destinations," says our spirited cruise director, Stuart Turner. And he's right. For the majority of the trip, we cruise only briefly at night, awaking at a new port ready for our next excursion. The Garonne, sadly, is the colour of café au lait. But we're not here for the water, I tell myself. We're here for the wine (and slightly further afield, the Cognac).
Travelling by coach about Graves, on the left bank of the Garonne, it's a paint-by-numbers patchwork of bright and crunchy greens, blue skies and clouds that spill over the vineyards like whipped meringue. Ducks, geese and a peacock are the first to welcome us at the Château de Myrat, a small biodynamic estate in the Sauternais region, 40 kilometres south-east of Bordeaux city. Winemaker Slanie de Pontac-Ricard manages the 30-hectare property with her sister, Elisabeth de Pontac-Chabot. They grew up visiting the estate as children and went on to manage the production of its Sauternes, which the region is famous for. Château de Myrat runs a fairly small production, producing 20,000 bottles per vintage, each one aged for 20 months in French oak. "It is very important to select the best berries so we only hand-pick, bunch by bunch, berry by berry," says de Pontac-Ricard, as we wander between rows of plump, nobly rotting sémillon. On the back wall of the barrel room, an old grandfather clock ticks away. "The time is very long in Sauternais. For us, this is not a dessert wine. It is an apéritif or digestif to relax and meditate with."
You can read upto 3 premium stories before you subscribe to Magzter GOLD
Log-in, if you are already a subscriber
Get unlimited access to thousands of curated premium stories and 5,000+ magazines
READ THE ENTIRE ISSUE
December 2019