Tapping Into The Tastes Of Africa
Food & Home Entertaining
|
January 2020
Imagine ice cream that represents the many and varied flavours of Africa; made with no preservatives or additives, only home-grown ingredients. This is what Tapi Tapi desserts are all about, but the concept behind them is not only groundbreaking, it could very well become a way to shift our cultural and social perceptions
Tapi Tapi is the brainchild of Zimbabwean-born, Shona molecular biologist Dr Tapiwa Guzha, who is also concluding a postdoctoral fellowship in genetics at Stellenbosch University. With flavours derived from wild African fruits like baobab pods (known as mawuyu in Shona), tree-hibiscus (matohwe), loquat, as well as peanut butter and imphepho, Tapi Tapi's frozen confections use palates and flavour to act as a cross-cultural exchange.
"Ice cream is universal; it makes people feel nostalgic," says Tapiwa. "But, in my context, if I just had normal ice cream, there's nothing special about it. However, when I add these flavours, it opens up a whole other world and has a special resonance for Africans."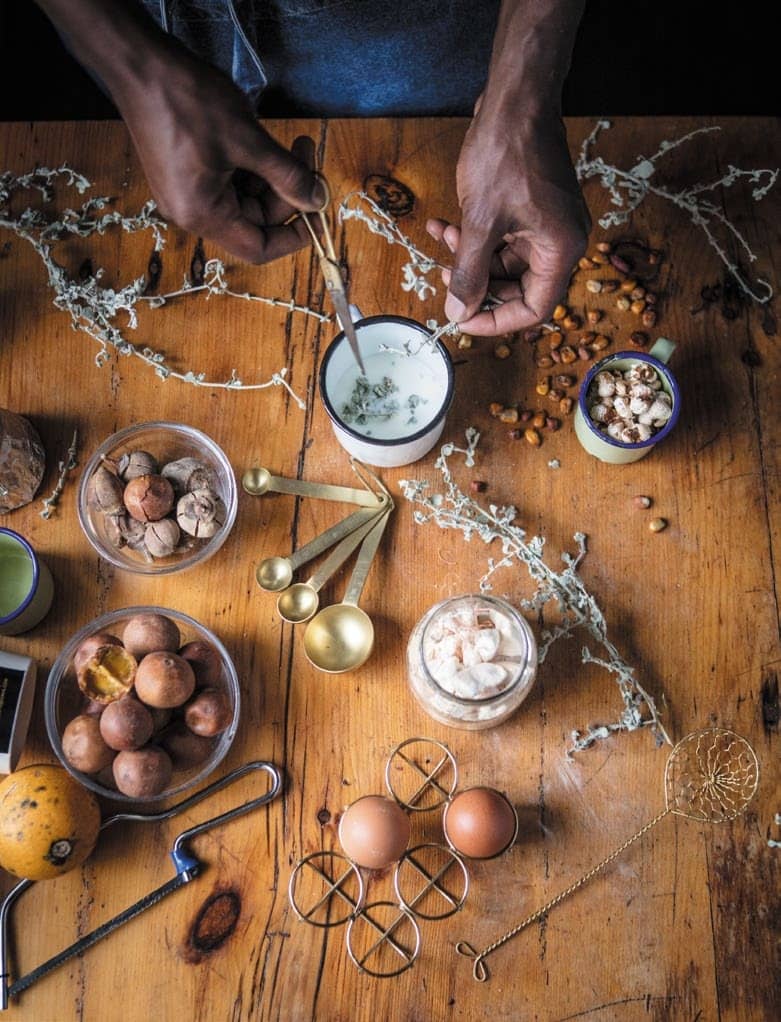 The name Tapi Tapi comes from the colloquial Shona word for "yum" but only when referring to sweet foods. The root of the word is tapira, which describes sweet products. It's also a play on Tapiwa's name. Made entirely by hand, these marvellous ice creams have been enjoyed by a diverse group of foodies who relate to the ingredients and recipes. Until last year, Tapiwa was making around 10 tubs a week from his home in Stellenbosch. This was exclusively artisanal and boutique style – making direct deliveries on his motorcycle once a week.
But, now it's time for an exciting new venture: the Tapi Tapi ice cream shop! The soft opening is being planned within the next couple of months, with the venue to be confirmed, most likely in the Salt River or Woodstock area. This will also be a creatively collaborative space between fellow African artists (including Tapiwa himself) from where impactful food events can be hosted with a wider reach. As a lover of bacon ice cream, Tapiwa likes to pair sweet with salty, umami and astringent flavours. Some of the more unusual flavours he has come up with include mopane worms and a dried, salt-cured, small fish called kapenta. On the familiar side of the spectrum are East African spices and Cape Malay flavours like boeber, falooda and koesister with aniseed, coconut and cardamom.
A Tapi Tapi signature flavour pays homage to a childhood classic – nutritious blackjack leaves, either fresh or dried, which are eaten across the continent as a leafy green braised in oil and served with pap. When tasting the blackjack leaf ice cream, you merience a pleasant fizziness accompanied by a herbaceous top note that is beautifully accentuated by the grassiness of the accompanying ingredient: olive oil. Next up is ice cream made with edible clay (called rondo in Shona) which is eaten all over Africa, particularly by pregnant women, as a source of iron. The smooth grey clay makes for a subtle and equally smooth-textured ice cream, which is wonderfully enhanced with vanilla bean.
Imphepho (liquorice plant) is the core flavour of the third ice cream I taste. Traditionally used in ritual practices and medicine, you can also drink it as a tea to treat hypertension and headaches. Contentiously for some, it has never been used in any shape or form in the culinary world. Tapiwa usually completes this creation with a toasted maize crumb for added texture.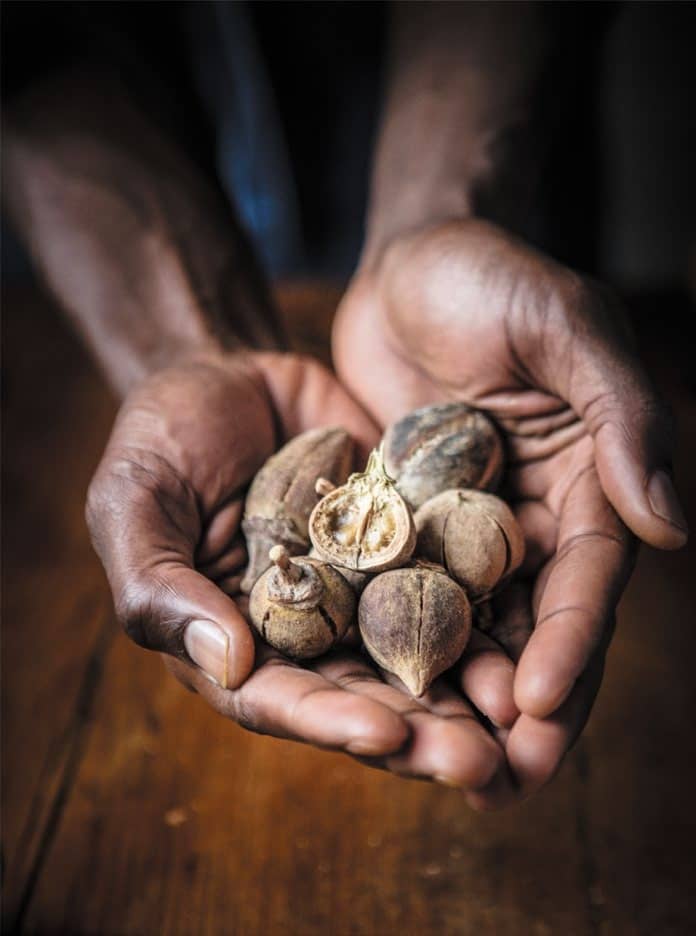 Last up is a crowd-pleaser – a sweet and tart musika (tamarind) ice cream. This frozen vegan dessert is made with coconut milk and cream, and boasts a broad flavour profile. Surprisingly, tamarind is well known as an Asian ingredient, though it actually originates from Africa. And because it's out of its usual (savoury) context, it tastes completely different. "It's about creating flavours that mean something to people, and I get to share with you why it is important," Tapiwa explains. "It brings people closer to each other's way of being in the world."
Like all the best stories, it all started with a grandmother. "I have been a foodie from an early age; I got it from my maternal grandmother, Gogo Gwatidzo. She didn't do division of labour – everyone did all the household tasks together." Together, they especially loved baking, which is where Tapiwa's lifelong sweet tooth was developed.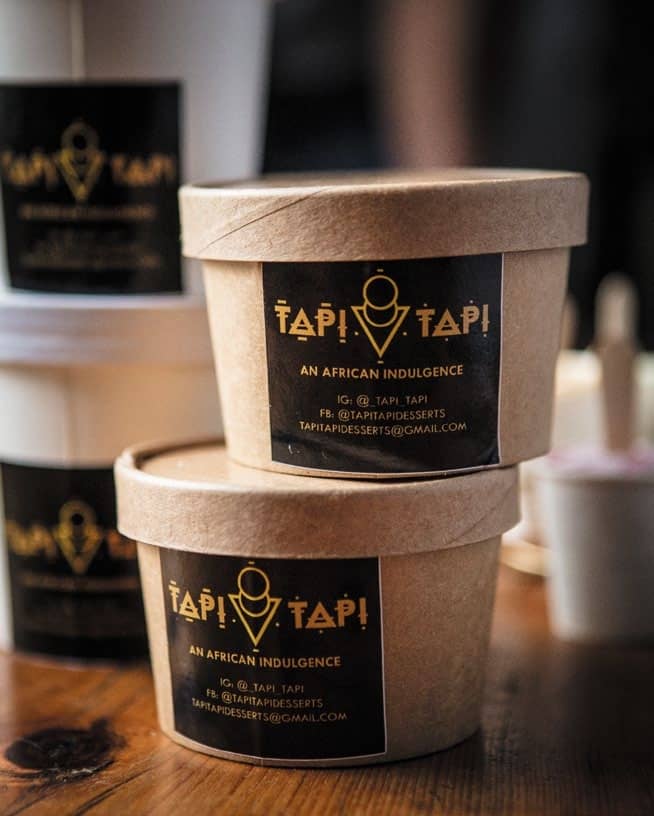 Many years later, while at varsity, he started watching cooking shows like MasterChef and fell in love. It was on this show that he saw someone making ice cream with dry ice for the first time. It was like a light bulb going off when Tapiwa realised how easy it would be to use the leftover dry ice from the lab where he works.
In 2018, following the death of Gogo Gwatidzo, Tapiwa went home to Harare, Zimbabwe, for the funeral and used the time for introspection – he was reminded of his mortality. "It was a wake-up call as I realised that it's time to pursue what I really want to do. In the world of science, I had done all I wanted to do, so it was time to change gears. I don't believe in doing one thing for the rest of my life," Tapiwa affirms.
You can read up to 3 premium stories before you subscribe to Magzter GOLD
Log in, if you are already a subscriber
Get unlimited access to thousands of curated premium stories, newspapers and 5,000+ magazines
READ THE ENTIRE ISSUE
January 2020