YOUNG GUNS OF ITALY
The next generation of Italian winemakers are taking up the mantle of their predecessors, but also want to carve new paths. Michaela Morris highlights a dozen young individualists whose innovation, energy and commitment are leading their country's wines into the future
Much deference is paid in Italy, justifiably, to the matriarchs and patriarchs who broke the mould and have long been crafting quality wine. Yet the wine scene is far from static here. Established estates evolve as the next generation takes over, and new trailblazing wineries are constantly popping up, too.
Italy currently boasts an abundant crop of dynamic young wine personalities. The faces on these pages are among the country's brightest, and are representative of many more. They range in age from 30 to mid-40s. Some were sure of their path from a young age, while others took longer to find their footing.
Nevertheless, there are a number of threads in common. All have great respect for their parents and grandparents, who paved the way. They each recognise their fortune in terms of what they have inherited and have immense regard for the past, yet they are equally confident about what they bring to the table. They have travelled, studied and are full of youthful energy.
Many, like Angela Fronti and Riccardo Baldi, run their own properties rather than rely on outside consultants. Some had the same mentors – both Dario Pieropan and Cristiano Garella reference Paolo di Marchi, for example. Others, such as Carlotta Rinaldi and Lorenzo Piccin, went to school together.
Above all, they value working together to exchange ideas, taste wines and promote their regions. The future of Italy's wine is securely in their hands.
Riccardo Baldi
LA STAFFA – CASTELLI DI JESI, LE MARCHE (BORN 1990)
The youngest of these young guns, Riccardo Baldi expresses himself with the confidence and composure of someone who has decades of experience. To his credit, Baldi already has 11 harvests under his belt, having started his own winery at the tender age of 19.
Yet rather than viticulture or oenology, Baldi studied economic science, as he wasn't sure how long he would enjoy making wine. 'After a year, I was in love and knew I would continue this work,' he says.
Baldi credits Lucio Canestrari from the neighbouring winery of Fattoria Coroncino for teaching him that crafting quality wine requires bold choices. For Baldi, this meant farming organically from the start. 'Ten years ago, it was a decision that went against the norm.' He also waits a few years after harvest to release his Riserva. 'It's the only way to make people understand that Verdicchio is capable of making age worthy wine.'
Finally, he favours spontaneous fermentations, despite recognising the risk –particularly for someone who hasn't studied oenology. 'The wine is more complex and more representative of its terroir,' he argues.
Baldi's greatest desire is that his wines will not only help improve Castelli di Jesi's reputation, but that the region will become recognised as one of the world's great white wine zones.
La Staffa, Rincrocca Verdicchio Riserva, Castelli di Jesi Classico, Marche 2016 92
£23.75 Christopher Keiller
Rincrocca is selected from a 1.5ha plot sitting at 450m and planted in 1972. Fermented and aged in cement vats for 12 months, it offers subtle pastry notes, blanched almond and preserved lemon peel. Beautifully textured and concentrated without being heavy, its steely backbone carries the palate through to a long, saline finish. Don't be afraid to tuck a couple of bottles away to see how it ages. Organic. Drink 2020-2025 Alcohol 13.5%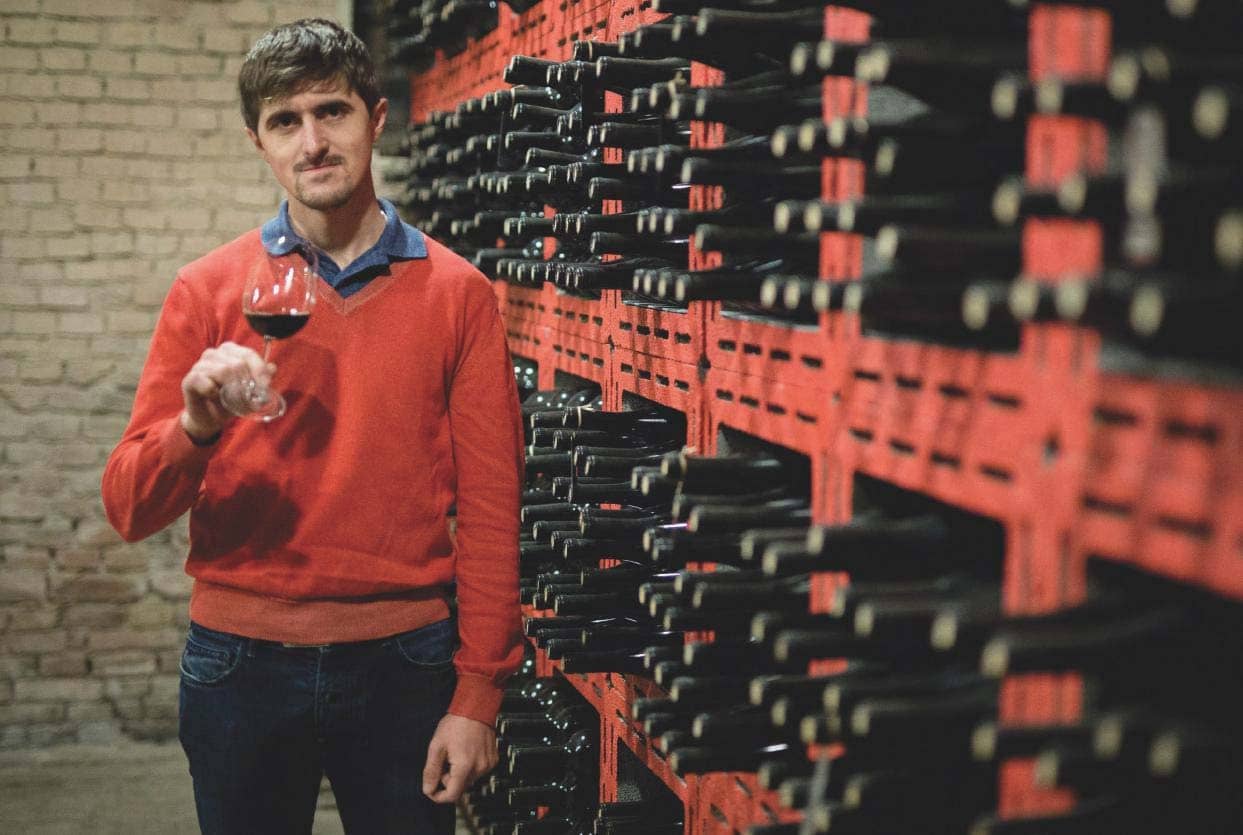 Cristiano Garella
CONSULTANT – PIEDMONT (BORN 1984)
No one knows Alto Piemonte better than local consultant Cristiano Garella. He is also among the greatest champions of this long-forgotten area far north of the famed vineyards of Barolo and Barbaresco. Though only 36, Garella's CV reads like it belongs to someone with a lifetime of experience. And essentially, he has. At the age of 12, he started reading the great Luigi Veronelli's wine publications. He was inspired then to buy his first bottle and began visiting legendary producers such as Angelo Gaja, Bartolo Mascarello and Matteo Correggia. 'They were all very welcoming,' he reminisces.
By 14, Garella landed a job in his resident region of Bramaterra, helping an elderly gentleman with his vineyard. He spent five years 'learning from the old guard' prior to starting university. Garella didn't even finish his oenology degree, as he was headhunted by the historic Tenute Sella estate, where he served as winemaker for more than six years.
'I am not a great oenologist,' says the ever-humble Garella. 'I am good at picking the right wineries to work with.' He insists on estate-owned, well-managed, organically farmed vineyards.
Besides consulting for a dozen producers in Alto Piemonte, he has his own label with long-time friend Giacomo Colombera, called Colombera & Garella. He is also winemaking partner at Le Pianelle, founded by Alto Adige producer Peter Dipoli and German importer Dieter Heuskel. 'Le Pianelle does not have family or historical roots,' explains Garella. However, the team is recovering abandoned vines and applying old winemaking techniques to breathe new life into Alto Piemonte's historic vineyards.
Colombera & Garella, Pizzaguerra, Lessona, Piedmont 2016
95 N/A UK www.colomberaegarella.it Based in Bramaterra, the Colombera family has recently expanded its vineyard holdings to neighbouring Lessona. Upfront, evocative fragrances of wild ripe red berries, dried mint and sous-bois echo clearly on the palate. The tannins are fine but decidedly vertical, acidity is vibrant and there is an appetising saltiness. A thrilling tug-of-war between alpine woods and sandy beaches. Drink 2021-2031 Alc 13%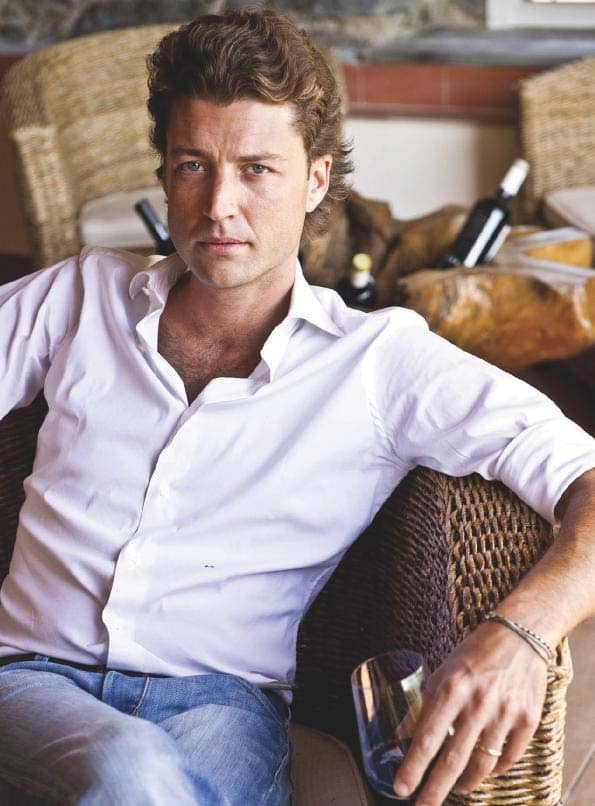 Francesco Cambria
COTTANERA – SICILY (BORN 1978)
Francesco Cambria's wine calling came later in life. When his father passed away suddenly in 2008, he gave up his law practice in Milan and returned to his family's estate on Mount Etna. 'I never thought I would do this,' he admits. 'But I wouldn't change anything.'
You can read up to 3 premium stories before you subscribe to Magzter GOLD
Log in, if you are already a subscriber
Get unlimited access to thousands of curated premium stories, newspapers and 5,000+ magazines
READ THE ENTIRE ISSUE
May 2020