WHAT'S HOT IN CHILE?
In a country marked by change, winemakers are pushing boundaries to uncover the potential of their wines. Peter Richards MW shines a light on the latest developments in both vineyard and winery, profiling some of the exciting projects driving current trends
T
he only thing that is constant, Greek philosopher Heraclitus reminds us, is change. The Chilean wine industry seems to be taking this maxim to extremes – a wine scene seemingly stuck on fast-forward, buckled into a thrilling rollercoaster ride of discovery, exploration, reinvention and experimentation.
So when Gillmore winemaker Andrés Sánchez tells me that 'the idea is to change the Chilean wine scene completely in the next 30 years', it doesn't sound far-fetched. It sounds exciting.
Change is evident in many aspects of Chilean life. This year is the 10-year anniversary of the massive earthquake of 2010, and 2020 has been marked not just by Covid-19 but also protests at social inequality. The younger generation, who never knew military rule under Pinochet, are starting to make their voices heard in what is a largely conservative society. Earthquakes in Chile come in both geological and metaphorical form, and the appetite for change is also spurring winemakers on to new heights.
On a recent trip to Chile – one of many over the past three decades – I did things I'd never imagined. Like sitting down with an indigenous Mapuche leader to discuss the progress of his Pinot Noir. Viewing a new vineyard on the slopes of an ominously smoking volcano. Mulling a project to establish commercial wine-growing on Easter Island (it's still early days, but you never know). Taking a boat to a tiny island off Chiloé, in Chile's deep south, to visit a pioneering vineyard planted with the likes of Albarino, Pinot Gris and Riesling. Tasting a wine grown in a prison (thank you, Viña Capitán Pastene). Earnestly discussing sake yeast, flor, skin contact, field blends, carbonic fermentation for Chardonnay, and 'Chilean Chartreuse'.
Enough, in short, to make anyone's head spin. The sheer enthusiasm and ambition, though, is infectious. 'We're not Bordeaux,' smiles Aurelio Montes Jr. 'We're not stuck with tradition. We need to innovate and take risks.'
Peter Richards MW is an awarded wine writer, author and broadcaster on wine, and the DWWA Regional Chair for Chile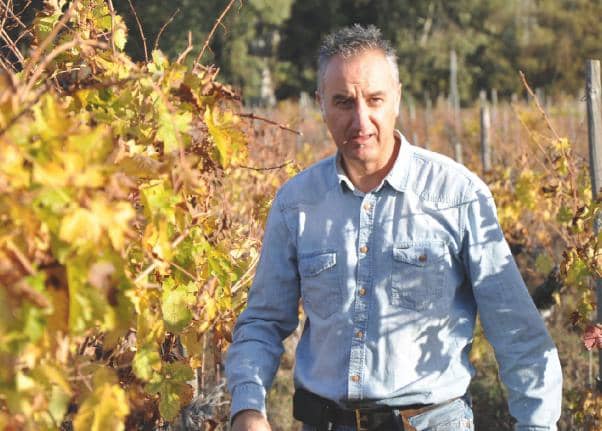 'The idea is to change the Chilean wine scene completely in the next 30 years'
Andrés Sánchez, Gillmore Wines
Social project
One producer taking a notable step outside its comfort zone is Viña San Pedro Tarapacá (VSPT). One of Chile's winemaking behemoths, also owner of Viña Leyda, the group has been slowly but surely shifting its trajectory in recent years. Sustainability has been a focus – and this has led to one particular initiative that could be a game-changer in Chile.
Buchahueico is a place deep in the Malleco region in southern Chile. It's also a Mapuche community that, thanks to VSPT and government grants, is now growing 15ha of impeccable Pinot Noir vineyards and making the striking Tayu brand (pictured left).
Historically, the indigenous Mapuche people were largely disenfranchised by the Chilean state in the 19th century, after fiercely (and successfully) resisting incursions into their lands in southern Chile for several centuries. Ongoing social unrest has ensued, aimed largely at the Carabineros (police force) and big forestry companies, while many younger Mapuche have left their homelands for city life.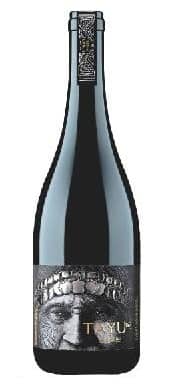 VSPT's Buchahueico project is an attempt to set a precedent for change. 'Our mission is to use wine as a tool to help the country understand the richness and potential of the Mapuche culture,' enthuses experienced viticulturist Pedro Izquierdo, who is leading the project along with VSPT's Juan Cury, Viña Leyda winemaker Viviana Navarrete, and Buchahueico family member Juan Curín.
'It's using wine as a tool for social disruption,' Izquierdo continues. 'We Chileans are proud of our culture. And we're all very aware of our historic debt: we want to right the wrongs. We wanted to do something with real social impact.'
The aim of the project is to partner the local community in establishing a viable wine-growing and, ultimately, winemaking operation that can stand alone without external input or aid. To this end, establishment costs are loans to be repaid as VSPT buys the fruit, which is contracted for 10 years. The vines are planted in 2.5ha blocks, each managed by an individual family within the Buchahueico community – 'to keep things on a human scale', says Navarrete.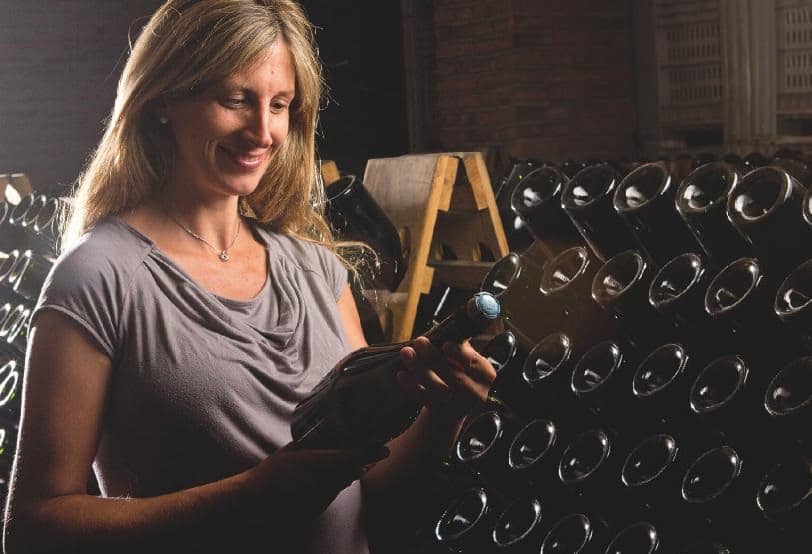 'This was a land of conflict,' says a quietly spoken Juan Curín, whose family were the first to establish a vineyard in the community. 'The sense of struggle and resentment was strong. But now this project is helping relieve the pain.' His father, Juan Daniel, adds: 'This is helping heal our wounds – it's like a reparation for the sufferings of the past.'
It was a moving moment sitting with several families, in an impeccably tended vineyard, tasting the fruit of such a significant initiative. Navarrete commented on the lessons she and the VSPT have learned from the Mapuche, including an emphasis on caring for the natural environment and the significant role of women in work. Of course, long-term success is not a given and much will depend on how the project beds in over time and the traction it generates. But, as Izquierdo comments: 'This is sustainability in action.'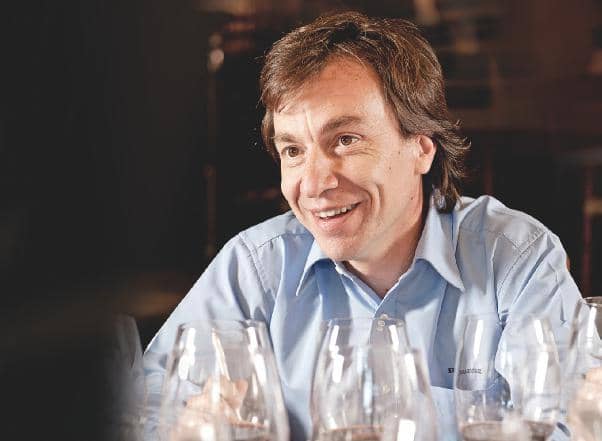 'My idea is to do Burgundy in Traiguén – Chilean wines with tension and finesse'
Francisco Baettig, Viña Errázuriz
Southern scene
What also bodes well for the Buchaheico project is the momentum building behind the south of Chile as a credible winemaking force. In Chile, the simplistic generalisation is that north means hot and dry, while south means cool and wet (the country's feet rest in icy Antarctic territory). As the climate slowly warms up, and the nation struggles with a protracted water shortage, producers are increasingly looking south. The process has been slow because the country's historic wine heartlands are in central Chile, easily accessible from the capital Santiago (home to about 40% of the population, including many winemakers and owners). The south is a long way away. But an increasing number of pioneers are making the move, to excellent effect.
You can read up to 3 premium stories before you subscribe to Magzter GOLD
Log in, if you are already a subscriber
Get unlimited access to thousands of curated premium stories, newspapers and 5,000+ magazines
READ THE ENTIRE ISSUE
October 2020