OKANAGAN: CANADA'S GLOBAL WINE REGION
International wine experts are bringing their skills and knowledge to this part of British Columbia, Canada's westernmost province, joining with local talent young and old. In this fast-developing region, the progress being made is clear to see, says Daniel Honan
Here in this marginal, cool to cold continental climate, vineyards are becoming recognised for their ability to produce world-class wines of outstanding quality, elegance and finesse. Situated at the edge of the wine-growing world, on the 49th parallel north, the Okanagan Valley is a stunning landscape of ancient glacial lakes, ice dams and calderas enveloped by steep mountain ranges, sloped benches and hillsides composed of silty, sandy, gravelly and stony soils.
'We are creating something new. We are not following the path with centuries of history behind us. We are forging a new path every single day,' says French viticultural consultant Alain Sutre. 'While we have a long history of wine on our shoulders in Europe, the Okanagan is more like a blank sheet of paper, where we can write a new history in a new land. It is a fantastic experience to be a part of something from the very beginning.'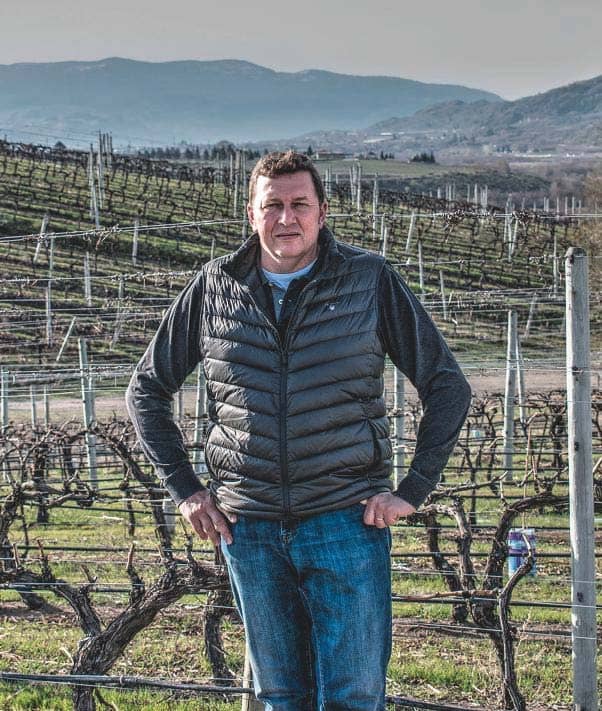 Untapped potential
Sutre has been coming to the Okanagan to try and understand the valley's potential for wine-growing since 1999. 'I was aware of the Canadian wine industry in Québec,' he says. 'I knew about ice wine but not much more.
'When I first came to the Okanagan in 1999, it was to develop a new wine project, Osoyoos Larose. I stayed in the valley for a week or so and tasted some wines. I remember thinking, "well, the wines aren't fantastic, but they might have the potential to be great someday".' Sutre now consults to a number of high-profile wineries within the Okanagan Valley, including Burrowing Owl, Culmina, Poplar Grove and Painted Rock.
'I've been working with Alain for almost 14 years now,' says John Skinner, owner of Painted Rock. 'On a tip-off from a nursery Photograph: Kenton Gilcrest owner in Bordeaux, who I was buying some clones from, Alain took it upon himself to visit us here in the Okanagan. We took a walk through our vineyard, and afterwards he said he could help us improve our wines, which he absolutely has.'
Skinner, a former investment banker, says he wants to be 'better, not bigger'. So to raise Painted Rock's capacity for quality and fulfil his ambitious wine-growing endeavours, Skinner knew he had to hire experts like Sutre.
'There's no doubt we have some good home-grown talent here in BC, but we're still a young industry,' says Skinner. 'We don't yet have the facility within our region to educate and grow that community of experts we need. So, a lot of us have had to reach out for international guidance.'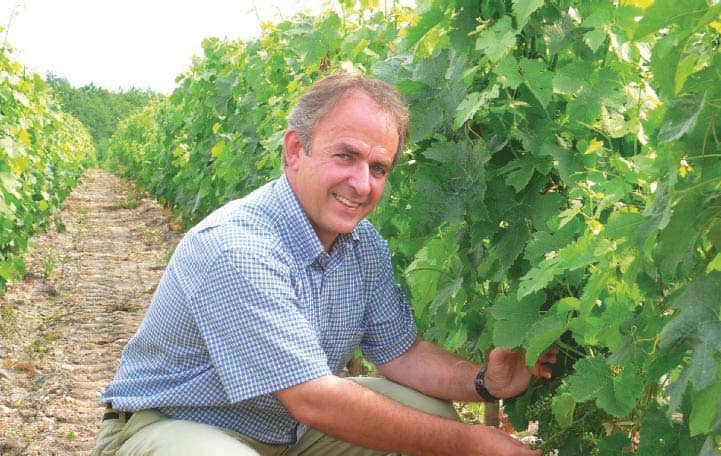 Travelling winemakers
There are many stories of emerging wine regions importing human and intellectual capital from more established areas with greater experience in grape-growing and winemaking. In the latter half of the 1800s in Australia's Hunter Valley, bounty immigrants from Germany were brought over to labour in the vineyards. A century later, Australia's first flying winemakers brought their own expertise to many northern hemisphere wine regions.
Today the Okanagan Valley is benefiting from the knowledge and experience of viticultural and winemaking consultants from across the winemaking world, including Bordeaux's Michel Rolland at Mission Hill Winery, and both Tuscany's Alberto Antonini and Chile's Pedro Parra at Okanagan Crush Pad.
You can read up to 3 premium stories before you subscribe to Magzter GOLD
Log in, if you are already a subscriber
Get unlimited access to thousands of curated premium stories, newspapers and 5,000+ magazines
READ THE ENTIRE ISSUE
August 2020