McLAREN VALE
This famous South Australian wine region, more than any in the country, has succeeded in balancing tradition and innovation, says Sarah Ahmed, who picks out 10 producers to watch and her top wines to try
Standing five storeys high, with dynamically offset angular faces (like a Rubik's Cube mid-twist), the d'Arenberg Cube in McLaren Vale is winemaker Chester Osborn's paean to the complexities and puzzles of winemaking.
It could just as well be Osborn's tribute to this South Australian region. Like the Cube, its unique jigsaw of more than 40 geologies and growing panoply of grape varieties (37 at last count at d'Arenberg alone) are radically refreshing 'brand McLaren Vale'.
McLaren Vale was first surveyed for European settlement by John McLaren in 1839. And it wasn't long before English settlers, notably James Reynell and Thomas Hardy, found a ready market back in their homeland for wine. These strapping red table wine and fortified blends were based on Grenache, Mataro (Mourvèdre) and Shiraz.
During the export-fuelled, table-wine focused planting boom of the 1970s and '80s, Shiraz toppled sugar-rich Grenache from its perch, becoming Australia's most planted grape.
The 1980s and '90s saw the launch of cult Shirazes showcasing McLaren Vale's rich, velvety fruit. These include Kay Brothers' Amery Block 6, d'Arenberg's The Dead Arm and Clarendon Hills' Astralis.
Following contemporary tastes, fruit shines more brightly as wines go into bottle earlier. There's increased focus on savouriness, spice, or, with reduced extraction, 'intensity, but without unbalanced muscularity', as Emmanuelle Bekkers puts it.
Today, Shiraz accounts for more than half of McLaren Vale's plantings, with Grenache now just 6%. With Cabernet Sauvignon, Merlot and Chardonnay, these grapes account for 90% of McLaren Vale's vineyard area. However, more than any other classic, premium-oriented Australian region, McLaren Vale succeeds in making excellent wines rooted in tradition, while cultivating new strengths.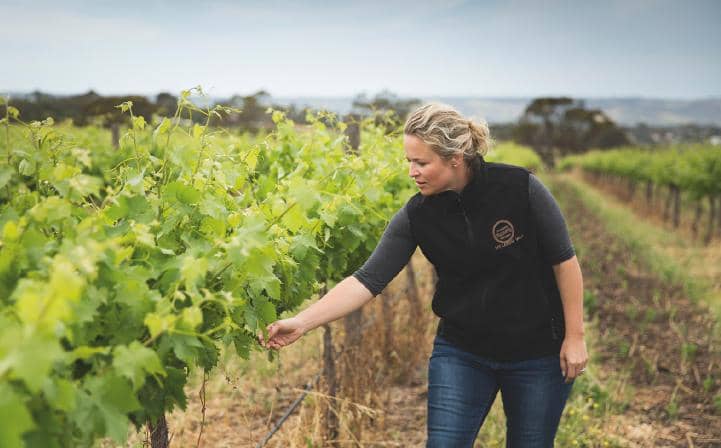 Varietal versatility
Corrina Wright is a sixth-generation grower and the first generation of her family to make wine under their Oliver's Taranga label. She revels in growing Shiraz 'for collectors' (in 2015, the family was McLaren Vale's first recipient of Penfolds' Triple Crown Grange Growers perpetual trophy) and making wines 'for the cool cats' from alternative grape varieties.
McLaren Vale's ability to offer such varietal versatility has its foundation in a highly stable Mediterranean climate, whose long growing season, says Wright, experiences 'no high highs or low lows'. Vintages are pretty consistent.
Up and down, like the undulating hill and vale landscape, 16 retractable umbrellas atop the d'Arenberg Cube signpost McLaren Vale's winning combination of high sunshine hours (they provide shade for the glass construction) and moderating winds. Without these winds, says Kay Brothers' winemaker Duncan Kennedy, 'it would be hot as hell in summer'.
McLaren Vale is 45 minutes' drive south of Adelaide at the top of the Fleurieu Peninsula. Gulf St Vincent is its western border, Adelaidelies to the north, and the southern Mount Lofty Ranges (foothills of the Adelaide Hills) are the eastern and southern extremities.
Geology cocktail
Maritime and gully winds whistle through the region's vineyards. Aside from lowering the temperature, these winds – together with the dry growing season (McLaren Vale is in the rain shadow of the Adelaide Hills) – reduce disease pressure. It explains why a large proportion of McLaren Vale's wine grapes come from vineyards registered as sustainable (a new body, Sustainable Winegrowing Australia, was set up in July 2019).
Since 2009, the annual Districts of McLaren Vale Tasting – a region-wide initiative – has explored the impact of McLaren Vale's cocktail of geologies. This blind tasting assesses single block Shiraz wines from 19 hypothetical subdistricts. Each is defined by geological units ranging between 15,000 years to more than 550 million years old, which influence soil type, structure and topography.
How much do climatic factors trump geology? Toby Bekkers says the jury is out about the extent to which elevated sites (from 50m to 300m or higher) or those further inland produce later-ripening, lighter-framed, more fragrant wines.
Osborn finds that the Beautiful View subdistrict's limestone sub-soils (34-56 million years old) produce narrow, blocky tannins, while younger, more nutritious sandstone sub-soils (2.4 million years old) impart more earthiness and a range of tannins, from fine to chunky. Red-brown loam topsoil makes for bloodiness and grey loam topsoil, earthiness in the reds, Osborn says.
Further north and inland you get to the Blewitt Springs sub-district; it's cooler and elevated with elements of a continental climate. Osborn says its sandstone subsoil and deep sand topsoil produce perfumed wines, while the clay subsoil with sand topsoil puts the accent on fruit and floral notes.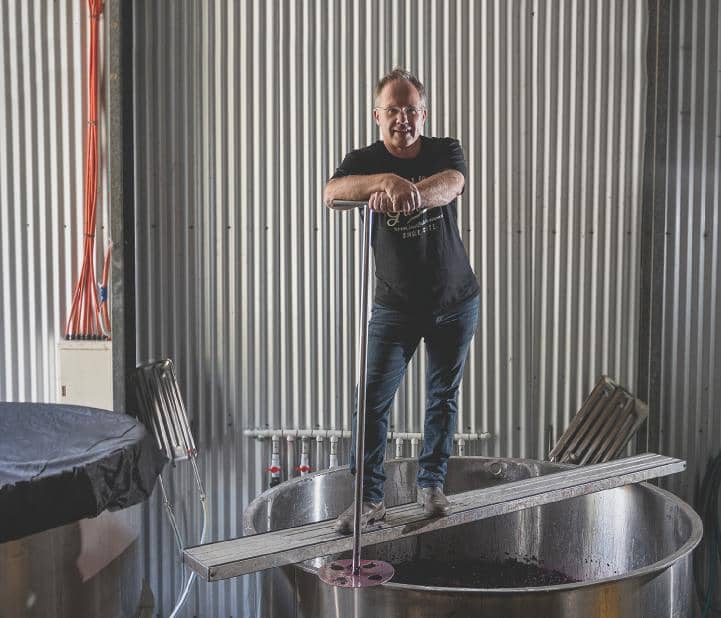 The new face of Grenache
Blewitt Springs leads the charge on perfumed, spicy, red-fruited Grenache (so-called 'warmclimate Pinot Noir' styles). It is one of the decade's most exciting developments.
Grenache is picky about where it is planted – the region's surviving old bush vines flourish there and in other cooler locations, including Clarendon, Beautiful View and Kangarilla.
Thistledown Wines makes several examples, including two from Blewitt Springs. In 2019, The Vagabond Old Vine Grenache 2018 took top honours at the McLaren Vale Wine Show, and the Sands of Time Grenache 2018 won the James Halliday Grenache Challenge.
You can read up to 3 premium stories before you subscribe to Magzter GOLD
Log in, if you are already a subscriber
Get unlimited access to thousands of curated premium stories, newspapers and 5,000+ magazines
READ THE ENTIRE ISSUE
October 2020