Has The Champagne Price Bubble Burst?
We've been living in an era of bargain bubbly. Yet, despite ever-increasing costs, producers have for years kept a lid on the prices you pay. Change is on the horizon, says Tyson Stelzer, though your favourite celebratory tipple will remain a relative bargain in the immediate term
The writing is on the chalk cellar wall. Champagne vineyard prices are up more than five-fold in 25 years. Grape prices are up 80% in 15 years. The region boasts the highest cost of production in the wine world. Yet the price of a bottle of Champagne has risen just 13% in the past decade. Can Champagne continue to churn out the most affordable wines of the fine wine world?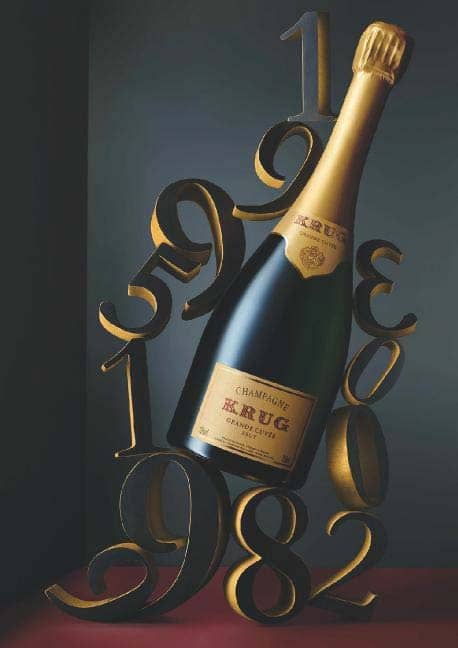 Escalating costs
Did you know that Champagne pays its growers the highest grape price in the world, averaging more than €7 per kilogram, and more than €8 in top grands crus, and rising annually, more than 80% up on 15 years ago?
In the dismal 2017 harvest, Champagne's largest player, LVMH – maker of Mercier, Moët & Chandon, Ruinart, Veuve Clicquot, Dom Pérignon and Krug – shocked everyone by offering its growers a premium of 6%-7% on the price of grapes, and in some crus as much as 15%, inflating prices across the region.
Even the big players are troubled. 'This is a problem for us, as we need to follow the price rise, but we cannot increase our ex-cellar price,' reveals Lanson chef de cave Hervé Dantan. 'We expect the price of grapes to continue to rise for the next four or five years, and some brands are going to die.'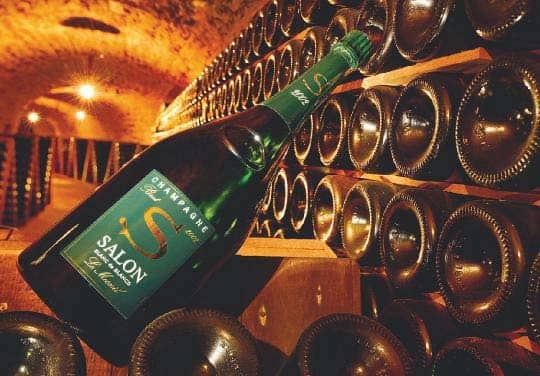 The average Champagne vineyard is now valued at more than €1.5 million per hectare, making Champagne the highest-value appellation viticultural land on earth, some 60 times the value (according to SAFER, 2018) of a typical Côtes de Bordeaux vineyard!
Champagne also ranks as the fastest inflating value of France's wine appellations. Champagne's top Côte des Blancs and Montagne de Reims grands crus are now fetching up to €4 million per hectare.
It takes 1.3kg of grapes to make a bottle of Champagne, not to mention a production process more complex, labour-intensive and time-consuming than any other in the wine world. Fortified aside, Champagne is the only wine style matured to its prime prior to release. Champagne currently has almost 1.5 billion bottles stockpiled, which will remain in waiting for an average of more than 4.5 years.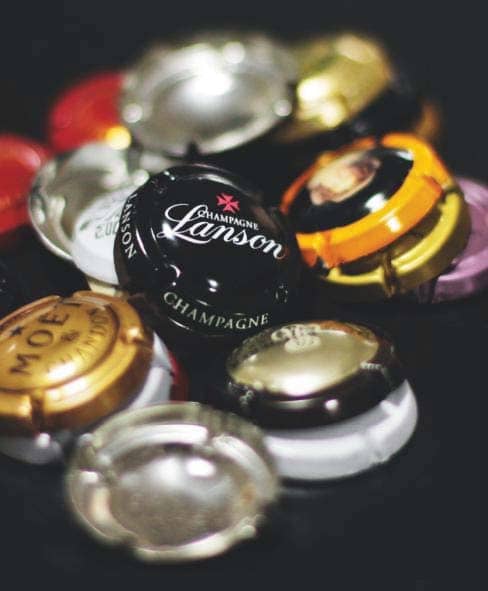 Laudable ambition
Champagne's cost of production is rising for another reason. The harrowing extremes of climate change are taking their toll, and the region has suffered bitterly in recent vintages. The 2016 season saw catastrophic climatic events that decimated yields by almost one quarter, and 2017 was even worse, written off by many growers as their most challenging vintage ever.
Meanwhile, as Champagne slowly but increasingly turns to sustainable viticulture, vineyard management costs increase as yields decrease, further multiplying spiralling costs. One-fifth of Champagne's vineyards have now been certified sustainable, with a goal of 100% by 2030.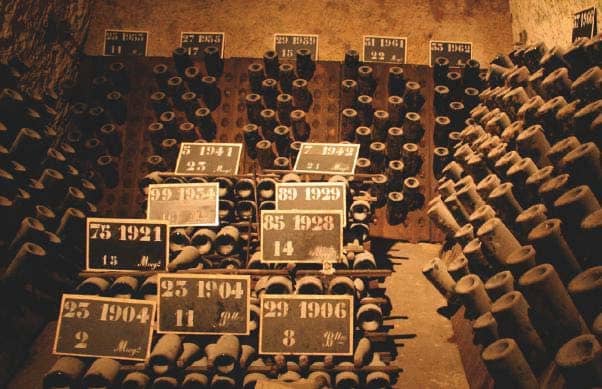 Organic and biodynamic viticulture are demanding and costly, and particularly so in Champagne's erratic, wet and humid climate, in which disease is particularly challenging to manage without the fallback of systematic chemical sprays.
This creates a dilemma in terms of sustainability, because herbicides, fungicides and chemical fertilisers bolster yields, while the eco-friendly practice of cultivating grasses in-between rows creates competition and diminishes yields. 'You lose in quantity but you win in quality,' explains Jean-Baptiste Lécaillon, who manages Champagne's biggest biodynamic vineyard at Louis Roederer. 'It's all about the discussion between quality and quantity. This has been the debate for 300 years.'
It's a debate that intensified like never before after those harrowing harvests of 2016 and 2017. In response, Dantan established a new department at Lanson in early 2018, opening the way for growers to obtain sustainable certification, complete with a commitment to paying higher prices for their grapes. This is a radical move for Champagne, and all of its top négociant houses have followed.
You can read up to 3 premium stories before you subscribe to Magzter GOLD
Log in, if you are already a subscriber
Get unlimited access to thousands of curated premium stories, newspapers and 5,000+ magazines
READ THE ENTIRE ISSUE
August 2020