DOMAINE NICOLAS-JAY
Decanter|April 2020
It took more than 25 years for a chat about a joint winemaking venture to bear fruit, but the past five years have seen this project between a former US music mogul and a Burgundian winemaker become one of the big names of Oregon Pinot Noir. Matthew Luczy reports
Alate September evening, and Jay Boberg is loosening the ratchet straps securing harvest bins to a flatbed trailer in preparation for the picking of Pinot Noir in the Nysa Vineyard at dawn. The Nysa site, in the Dundee Hills in Oregon's Willamette Valley, offers a stunning panoramic view of the area, including the estate vineyards of Domaine Drouhin Oregon.
The quarter-tonne bins have been hauled here by Furiosa, a rusty Dodge Ram 250 Cummins Turbo Diesel, affectionately named after Charlize Theron's character in Mad Max: Fury Road. This weathered truck has become something of an entrenched character at Domaine Nicolas-Jay, and in a sense solidifies the healthy humility that runs throughout this project.
Ex-music industry power player Jay Boberg's role in the winery runs the gamut from co-founder, winery planner, field sorter and harvest-bin transporter. It seems that the higher up the ladder you are in a project, the larger the chasm can be between people's perception of that role and its reality.
'When I'm in the market setting up appointments with wine buyers, I often get the feeling that my music industry executive background leads them to think that I'm "the establishment" or something,' says Boberg. 'People think I'm just the guy writing the cheques, that other people get things done.'
Earlier, heading up the washed-out dirt road leading to Nysa Vineyard, Boberg had been recalling the story of how it was his new neighbours, Véronique Drouhin and David Millman of Domaine Drouhin Oregon, who originally encouraged him to start a winery project in the Willamette Valley.
Mere moments later, almost as if on cue and surely with ears ringing, Drouhin herself drove by. With a surprised and joyous wave, she pulled over to catch up, talk over the vintage conditions, and watch the imminent, and soon-to-be stunning, sunset.
It was a serendipitous and full-circle moment, and one that brought into a different focus both how far Oregon has come as a now world-class winemaking region, and also how it very much feels like a tucked-away secret that only those in the know are in on.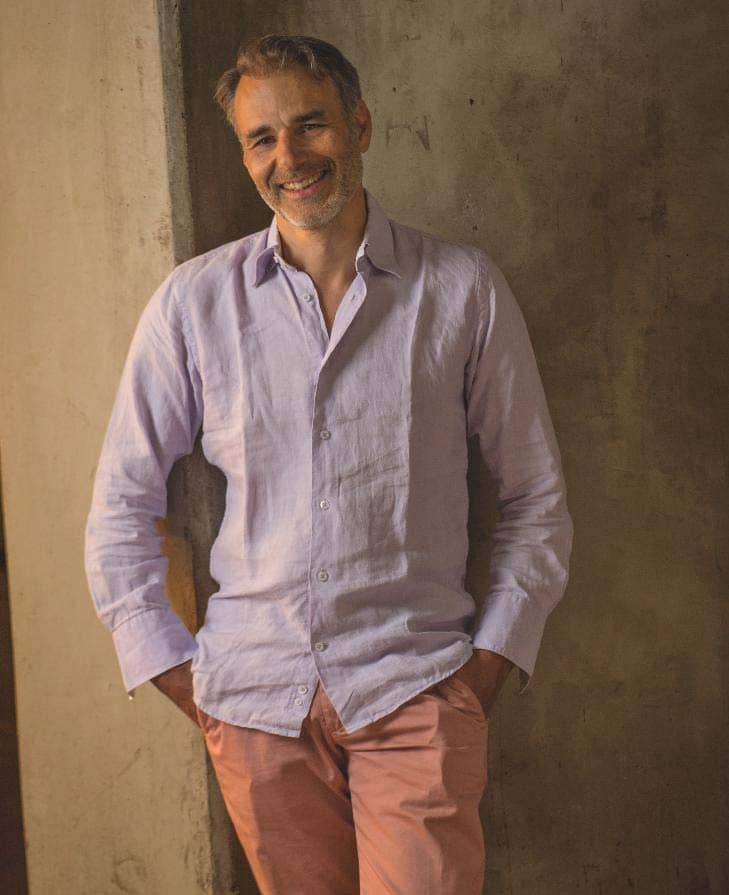 'It is densely planted and on a slope – Bishop Creek is a very Burgundian-looking vineyard'
Jean-Nicolas Méo (right)
The early years
You can read upto 3 premium stories before you subscribe to Magzter GOLD
Log-in, if you are already a subscriber
Get unlimited access to thousands of curated premium stories and 5,000+ magazines
READ THE ENTIRE ISSUE
April 2020