45 GREAT BUYS FOR BORDEAUX LOVERS
Decanter|April 2020
We asked Andy Howard MW to taste a wide selection of top red blends from around the globe, produced using differing combinations of the classic Bordeaux grape varieties. The standard was pleasingly high across every region, and Howard's favourite wines, revealed in the following pages, represent particularly good quality and value in this popular category
This was a very interesting tasting, as well as a highly successful one in terms of the high scores. With Decanter casting its net around the globe (but excluding Bordeaux) for red Bordeaux-style blends, hopes were high that producers would submit a wide range of high-quality blends. The wines didn't disappoint. With an overall return of six Gold/ Outstanding awards (95 points) and 54 Silver/ Highly Recommended (90-94pts) – respectively 7.5% and 68% of the total of 79 wines tasted – this was an impressive set of results.
What was particularly encouraging was the high scoring in each key region around the globe. Wines were subdivided into those from Australia and New Zealand, South America, Europe, South Africa and the US. Every region picked up one Gold, with many having a large number of high-scoring Silver medals too. There were also 18 Silvers which scored either 93 or 94 points – highly impressive wines which were very close to gaining a Gold.
Strong showing
So, what is meant by a Bordeaux blend? For most traditional claret lovers, this would suggest red wines produced in the southwest of France, made from a combination of grape varieties including (and often dominated by) Cabernet Sauvignon, Merlot and Cabernet Franc. Some small additions of Petit Verdot might add some 'seasoning' to the mix.
However, Bordeaux blends can be found across the continents. Depending on regional styles, varying percentages of Carmenère or Malbec may also be found, with the occasional use of varieties such as Mourvèdre and Syrah (although not a permitted Bordeaux AP grape, the latter has been used by Château Palmer to create its Historical XIXth Century Wine, a cross-regional Vin de France blend).
As the brief for this tasting was for Bordeaux blends, rather than 'blends from Bordeaux', it was hoped that the wines would celebrate their own regional 'take' on the classic Bordeaux mix, rather than just trying to imitate classic Left- and Right-Bank bottles. In this respect, the wines shone, with each area demonstrating individual characters which largely lived up to type, and showed why regions such as Napa Valley in California, Apalta (Chile), Hawke's Bay (New Zealand), Stellenbosch (South Africa) and Margaret River (Western Australia) have gained the reputations they have.
When I was studying for the blind tastings in the Master of Wine exam, I always hoped for wines that were 'true' to their area. A Napa Valley Cabernet could usually be identified by its weighty palate loaded with ripe dark fruit and glossy richness; Stellenbosch wines would exhibit a bit more red fruit, spice and a floral note; Chile would emphasise dark-cherry fruit and smoky oak; Margaret River would show precision, crisp acidity and fine tannins. Although the world has moved on and many wine regions now produce myriad Merlot styles, a lot of these characters were evident in these Bordeaux blends.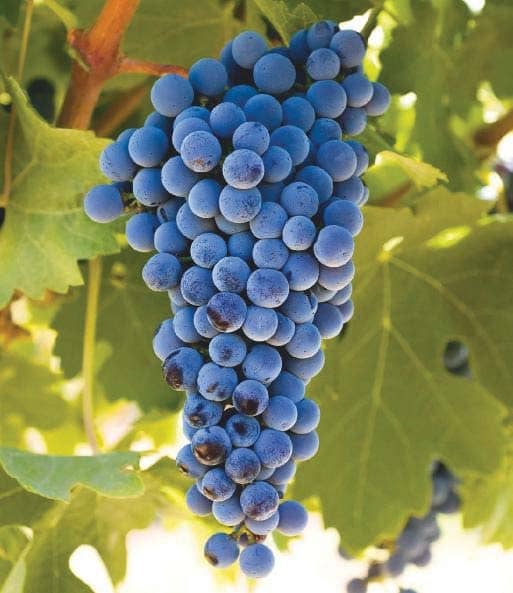 Stellenbosch has dominated the Bordeaux blend scene in the Cape for many decades, so its strong representation here was no surprise. Far more impressive was the quality on show (seven Stellenbosch wines scored between 93-95 points). Cedar, spice and hints of fynbos were often noted on the top wines, and one of the most pleasing characters was a pronounced freshness, encouraging more than one glass.
The best Bordeaux wines have this coolness on the palate, and it was surprising to see this welcome character in many Western Cape wines, despite generally higher alcohol levels.
Cabernet Franc played a big role in many of the blends, with Raats Family Wines delivering on the reputation of Bruwer Raats as one of the Cape's top exponents of this grape variety.
Regional highlights
Wines from the US west coast were dominated by luscious, ripe black fruit, with layers of plush, velvety tannins, plentiful oak and a polished gloss on the finish. Unsurprisingly, Cabernet Sauvignon played a bigger part in most Napa Valley wines (although the 95-point Hyde & Villaine blend is dominated by Merlot). In general, these wines are more approachable now, but all the wines tasted had good futures.
Australia (led by Margaret River) and New Zealand (particularly Hawke's Bay) showed a different style, with precise, structured wines which emphasised purity with notes of black pepper, eucalypt and fresh acidity allied to intensity and balance. A number of these were still very youthful, with the (slightly) low score for Te Mata's Coleraine only held back by my desire to see it with a few more years' age. The Antipodean wines showed how Bordeaux blend wines – when well made – have an innate capacity to develop in bottle. The top-scoring Margaret River wine (Rolling Stone from McHenry Hohnen) is from a blend which varies considerably year by year. The 2013 bottling combines Cabernet Sauvignon with 25% each of Malbec and Merlot, with a surprisingly high 12% Petit Verdot – the latter providing freshness and a bitter-cherry edge, softened with 18 months' maturation in oak.
Chile and Argentina also provided some highlights, yet did not quite match the consistency seen elsewhere. Although Malbec and Carmenère added extra dimensions to the classic Bordeaux blend style, they didn't elevate it higher in terms of overall quality.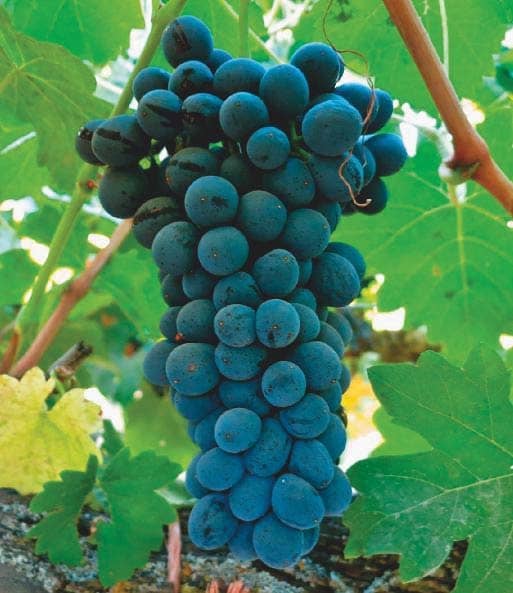 Europe was interesting and exciting, with good blends from both Greece and Turkey. Bolgheri was strong, with some beautifully crafted Tuscan examples confirming that this is a great area for the production of fine wines. Poggio al Tesoro's Sondraia, a Cabernet Sauvignon-dominated blend, emphasised redberry fruit from vines planted on red sand and iron-rich soils, tempered by sea breezes.
Inherent qualities
Although the tasting produced some high scores, it is worth noting that the majority of blends are not aiming to exactly match classic Bordeaux wines. The latter can often have a slightly austere edge, with a cool intensity on the palate largely driven by the fresh maritime climate, and firm tannins when young. Bordeaux blends from Napa Valley, Apalta, Bolgheri and Gimblett Gravels deliver in terms of quality and interest, but provide distinct styles relating to their specific origin.
However, two common themes became evident during this tasting. Firstly, the 'Bordeaux blend' provides winemakers with the opportunity to create complex, highquality and interesting wines which seem to emphasise their individual sense of place. Secondly, in nearly all cases, these are wines that have long drinking windows. Several would have gained even higher scores given a further three to five years of ageing.
Wines from Bordeaux have a deserved reputation for their ageing ability, and it seems that this extends to high-quality Bordeaux blends, whatever their origin.

1 Esk Valley, Winemakers Reserve Merlot-Malbec- Cabernet Franc, Gimblett Gravels, Hawke's Bay, New Zealand 2014 95
£21-£25.25 Bon Coeur, Exel, Flagship Wines, Sissinghurst Wines, The Halifax Wine Co, The New Zealand House of Wine, The Oxford Wine Co, Vino Wines Deep, luscious, great purity of flavour here; this is a fine New World take on a Bordeaux blend with subtle flavours, ripe fruit and lots of fine-grained tannins and good acidity to keep everything in check. Dark-cherry notes with a touch of spice and some warming cedar-wood character. Very inviting and enveloping. Already drinking well, this has potential to keep for many years. Drink 2022-2035 Alcohol 14%

2 Hyde de Villaine, Belle Cousine, Napa Valley, California, USA 2012 95
£62.50 Corney & Barrow, Hic, Swig Full in body, with fleshy, dark berry andcurrant fruit character, yet there is a great balance between the fruit ripeness and fresh acidity to finish. It's very clean and pure, an attractive wine that has good ageing potential. A fine Napa Valley blend. So youthful, despite its relative age. Drink 2020-2028 Alc 14.5%
3 Las Niñas, Amante Cabernet Sauvignon-Merlot, Apalta, Colchagua Valley, Chile 2017 95
N/A UK www.vinalasninas.com A fine blend with a great combination of ripe dark fruits, good acidity and a structure of fine-grained tannins. Clean and crisp, with pure fruit flavours, this is elegant and refined, with a very long finish. Has excellent potential for further ageing. Drink 2022-2030 Alc 14%

4 McHenry Hohnen, Rolling Stone, Margaret River, Western Australia 2013 95
£46.99 Oz Wines, The Drink Shop, Weavers Showing a little more evolution in terms of colour in the glass, and on the nose, this is a full-bodied, rich and ripe style with plenty of concentration for further ageing. Still youthful on the palate, there are intense flavours of damson and bittercherry fruits, complemented by nicely integrated oak, firm tannins and layers of flavour. Drink 2020-2030 Alc 15%

5 Poggio al Tesoro, Sondraia, Bolgheri Superiore, Tuscany, Italy 2016 95
You can read upto 3 premium stories before you subscribe to Magzter GOLD
Log-in, if you are already a subscriber
Get unlimited access to thousands of curated premium stories and 5,000+ magazines
READ THE ENTIRE ISSUE
April 2020