Alt-Milks On Test
Caffeine|Issue 41
Non-dairy alternatives to milk have seen a huge rise in popularity, but which work best with speciality coffee?
In the words of Mark Kurlansky, author of Milk! A 10,000-Year Food Fracas, dairy is "one of the most argued-over foods in human history". One minute it's essential for good health, the next it's branded an environmental killer. But while that argument may never be settled, one thing is for sure: the past decade or so has seen the arrival of a whole range of exciting and diverse alternatives to milk.
Until the late 2000s, the only real alternative to milk for those with lactose intolerance was soya (or soy) milk. That came with its own health controversies – too much can be bad for those with thyroid disease and is said to cause fertility problems – and it wasn't always easy to find. Few people actively chose to drink soya milk anyway; doing so was seen as an oddity. But something has changed. Around the world, plant-based alternatives to milk – also known as "mylks" – now form an industry estimated to be worth $16 billion. According to market research company Mintel, UK milk sales have increased by 30% since 2015. It seems the consumption of mylk has shifted from dietary requirement to lifestyle choice.
So why are people drawn to the alternatives? According to the British Nutrition Foundation, only about 5% of the UK are thought to suffer any degree of lactose maldigestion, but far more people than this have been choosing non-dairy alternatives. This is partly because of the general rise in plant-based diets, but people also choose mylks for health reasons: most are lower in saturated fats than cow's milk (and other animal-derived products such as goat's milk), while rice and coconut mylks rarely cause allergic reactions, and almond is a better source of vitamin E than dairy. Another key reason for switching to mylks is the increasing evidence that dairy farming is harmful to the environment.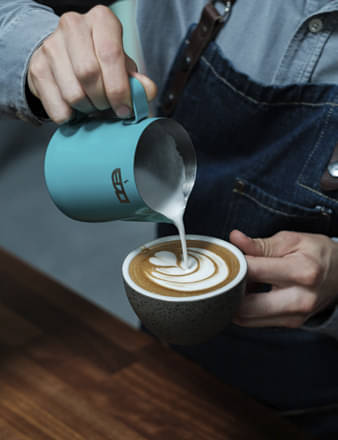 Test the best
There's no doubt that mylks are here to stay, and the shift in consumption has brought an explosion of different options – you name the nut or seed, and chances are someone has turned it into a mylk. There's even a machine called the Nutramilk Nut Processor that allows you to make your own mylk. This was used at the 2018 UK Barista Championship by Will Pitts, who created a salted cashew cream for his competition drinks and came a creditable fourth overall.
Which brings us to the reason we're talking about this: how do all these options work with specialty coffee? If you're a barista or café owner, what do you offer your customers? Caffeine decided to test as many non-dairy alternatives as possible to see which would work the best with the top-drawer coffee we love.
We rounded up 16 different mylks to test with the help of baristas Lauren, Simone, and Ollie at Extract Coffee in Sustainable Bankside. Each mylk was served in both a natural and washed coffee (we used Extract's natural Unkle Funka and washed Dr. Strangelove) and these were served blind to our team of judges: Ceiran Trigg of Ancestors Coffee, Jessica Worden of Gail's Bakery and Sonja Wittenberg of Well Grounded.
They judged each mylk on flavor (acidity, sweetness, and balance), texture and mouthfeel, whether it stretched and framed, whether it held the pattern and uniformity when used in latte art, and whether it would work in a professional setting.
Without further ado, let's press on to the results…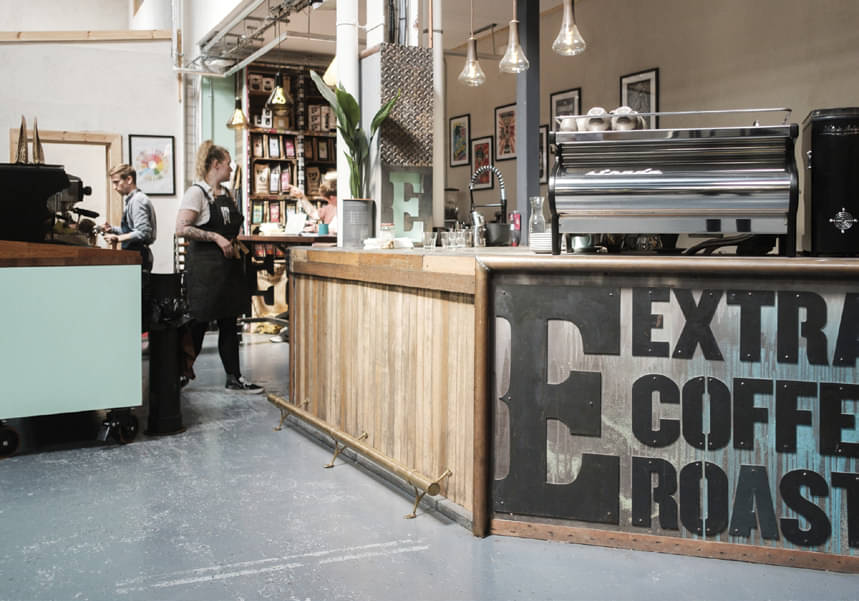 Oat
Our expert baristas found that oat mylk was one of the easiest alternatives to use in specialty coffee. Not only is it fairly neutral in flavor, it works well in both natural and washed espressos. All four of the oat mylks (Alpro Oat for Professionals, Califia Farms Oat, Oatly, and Rude Health Oat) proved pleasant to work with – all steamed easily and became silky in the jug with no unpleasant aromas.
You can read upto 3 premium stories before you subscribe to Magzter GOLD
Log-in, if you are already a subscriber
Get unlimited access to thousands of curated premium stories and 5,000+ magazines
READ THE ENTIRE ISSUE
Issue 41