3 Trips To Take-Make A New Food Discovery
BBC Good Food ME
|
October 2019
What distance would you travel for an exciting food scene? From a Beirut beach break to a South American adventure, and a Canadian culinary hotspot, we select the best breaks for galloping gourmets
Long-haul: Santiago, Chile For dramatic scenery, fresh ceviche and punchy pisco sours
Chile is a country of extremes with towering mountains, pristine Pacific coast, lush farmland and rolling vineyards: terrain that yields a huge variety of produce. If you want a far-flung foodie adventure, this South American country is about as good as it gets.
Set in a valley surrounded by snow-capped peaks, the capital, Santiago, is a great place to recharge. Treat yourself to the 'completo', not just a hot dog but a Chilean national treasure, with as many toppings as you can handle – avocado and mayo among them. Got a sweet tooth? Chase the dog with a classic 'mote con huesillo', a delectable peach nectar, laced with cinnamon and served with a spoon. Both are readily available from street-side carts.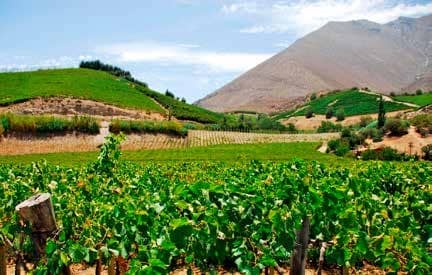 Hitting the town? Chileans usually drink their pisco (a grape-based spirit) in the form of a 'piscóla', a sweet concoction of pisco and cola, but don't miss the opportunity to sample a more refined cocktail from Siete Negronis (sietenegronis.cl) serving twists on the classic negroni. Try the barrel-aged version, or 'baconvardier', a fun American influenced boulevardier, with bacon-infused bourbon (Dhs26). Appetite stimulated, head to Puerto Bellavista ( puertobellavista.cl) for crisp calamari, piles of mussels, smoked ribs and chicken (dishes Dhs31 - 63).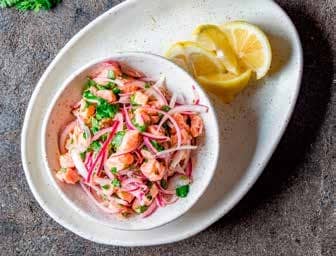 Santiago is an hour's drive from the pounding Pacific but if you really want to escape the capital's crowds, fly an hour north to La Serena, capital of the bohemian Coquimbo region, known for its sandy beaches and plentiful ceviche. Check into Santa Barbara, an old colonial-style hotel just outside the city centre, then wander down Avenida Del Mar, eyes peeled for sunbathing sea lions and low-flying pelicans, to Mar Adentro (@maradentrorest), the perfect place for a seaside feast: plates piled high with crab and fresh fish, chunky empanadas and stunning grilled octopus (dishes Dhs27 - 70). For an evening tipple, try a pisco tasting flight or an inventive cocktail at Moscatel (moscatel.cl). Take a seat upstairs among the colourful murals of the Chilean poet Gabriela Mistral as you take your tastebuds on a trip.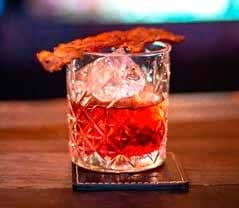 You can read up to 3 premium stories before you subscribe to Magzter GOLD
Log in, if you are already a subscriber
Get unlimited access to thousands of curated premium stories, newspapers and 5,000+ magazines
READ THE ENTIRE ISSUE
October 2019