The Gloster Gladiator Pt:2
Aircraft in Profile
With the Comet in Belgium
Belgium ordered twenty-two GladiatorMk.Is in 1936. Fifteen were to be supplied by Gloster, with a further seven supplied to by the Belgian Aircraft concern, Sabca. Deliveries duly began in 1937, but contractual changes desired by Belgium, to allow Sabca to undertake full licensed production, added delays to the delivery schedule. The first twelve Gloster built machines were delivered before the end of 1937, and the first Sabca assembled machine was delivered in April 1938. Gloster-built aircraft were given numbers G5-1 to G5-15 before they left Gloster's factory, and Sabca-build aircraft were registered with numbers G-17 to G-38. The only unit to operate the Gladiator in Belgian service, was Squadron 1/I/2 Aé, operating from Schaffen airbase. The unit was named for the comet, and a comet insignia features prominently on many photos of the machines.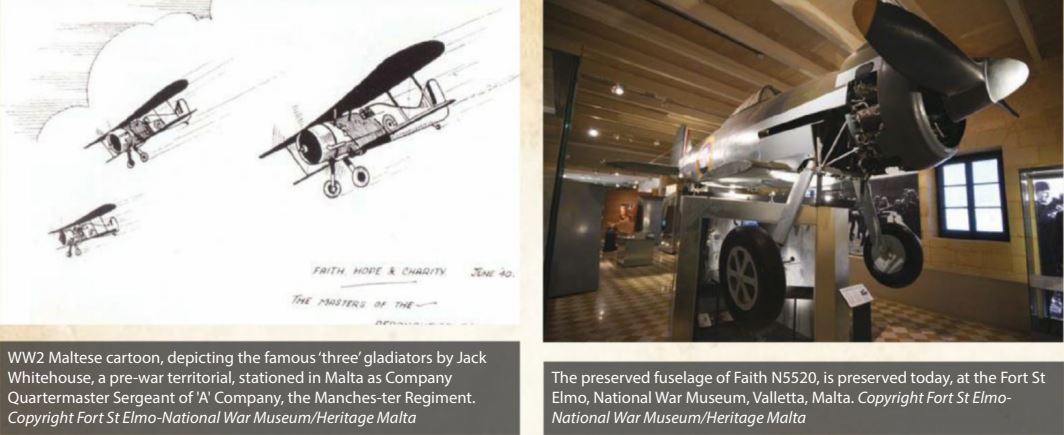 In 1939, during the Phoney War, Belgium was neutral. The 1/I/2 Aé operated neutrality patrols, and during this time, they claimed a He 111 that strayed into Belgian airspace and ignored warnings, and eventually came down in the Netherlands. When Germany broke Belgian neutrality, invading their territory on May 10th 1940, Belgium had fourteen operational Gladiators. All but two took off from Schaffen airfield with minutes to spare, as German bombers closed in. The remaining two were damaged on the ground as they queued for take-off. One of them did manage to get away but was forced to land soon after due to engine damage caused at Schaffen.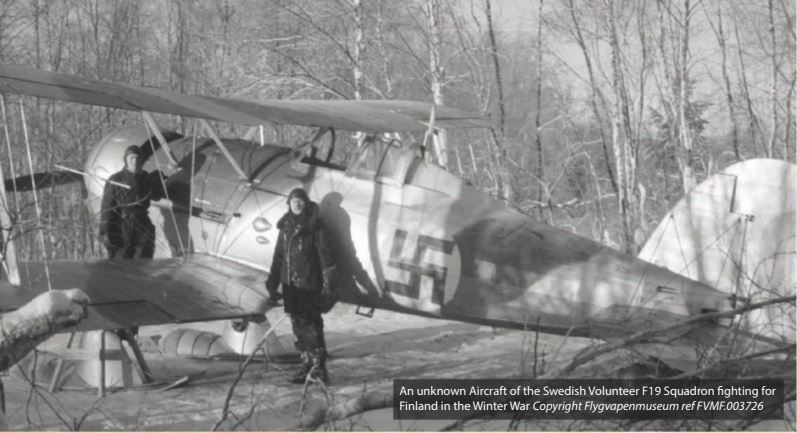 By 11th May, only six Gladiators remained operational: G-19, G-22, G-27, G-31, G-32 and G34. They were sent to rendezvous with nine Belgian Fairey Battles, for an attack on bridges over the Meuse. However, the Battles were late, and the Gladiators were attacked by Bf 109s of Jg. 1. The Gladiators were unable to hold their own against the Bf 109s, and four of the Belgian machines were lost, with two pilots killed, Sgt Pirlot and Sgt Clinquart. G-31 and G-32, piloted by Sgts Van Den Broeck and Winand respectively, made it back to Beauvechain airfield, but the reprieve was only temporary, later on 11th May, both surviving Gladiators (and the last two operational fighter aircraft in the Belgian Air Force) were destroyed on the ground.

Battle Over Greece
By October 1940, all of Europe was at war. Seeing an opportunity for its own conquests, Italy had invaded Albania, and now turned its attention to Greece. The Royal Hellenic Air Force was equipped with a wide range of types when the invasion began. Most of its fighters were PZL P.24s, alongside some Bloch MB.151s. The RHAF did possess two Gladiators, but they were not operational at the time. Great Britain went to Greece's aid when the invasion began and sent eight Bristol Blenheims MkIFs from 30sqn from RAF Ismailia in Egypt. By this time, the RAF was hard pressed and unable to send great numbers or the latest types. Pretty much all support had to come from Middle East forces, and Egypt in particular, so when Greece requested more support to try to hold back the Italians, the most that the RAF could offer was eight Gladiators from 112Sqn. The pilots themselves were needed in Egypt, so they returned to their Squadron and the Gladiators were handed over to 21 Mira (Squadron) based at Eleusis. 21 Mira handed their P.24s to other Miras, and reequipped with the eight Gladiators, that would soon be reinforced with a further seven ex-RAF Gladiators.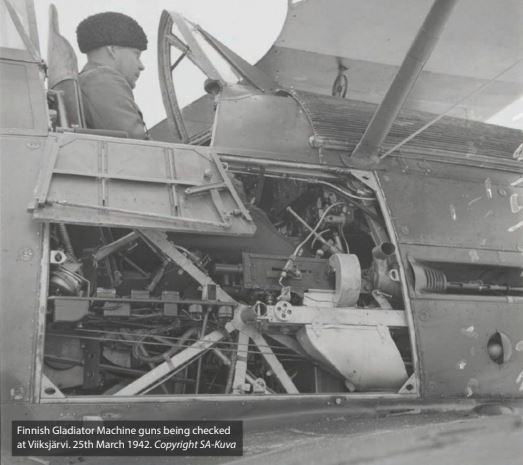 21 Mira spent a few weeks training on the Gladiator, and refitting, before moving to Yanina in late December 1940 and resuming operations. In Greek hands, the Gladiator would prove to still be an effective type. Over the first four months of 1941, the Gladiators of Mira 21, under the command of Captain Iannos Kellas, would claim ten Italian machines destroyed (two BR.20s, two Z.1007 bis, a Cr.42 and five unidentified 'fighters') and three probables. They also shot down a Ju.87. In return they lost four Gladiators.
When Germany came to Italy's aid against Greece in April 1941 after using a mixture of diplomatic pressure and force, to gain transit for their troops through Romania and Yugoslavia, Mira 21 was moved to Amphiklia to meet the threat, at the time they were operating a mix of types, including eight Gladiators (MkIs and MkIIs), eleven P.24s, and two MB.151s. The Luftwaffe would surprise them on the ground on 19th April, destroying all but three aircraft. These were moved to Eleusis the next day but were again caught on the ground and destroyed on the 20th April, ending the career of 21 Mira in the campaign, and the story of the Gladiator in the Royal Hellenic Air Force.
In the Navy
Initially, the Fleet Air Arm received thirty-eight Mk.I Gladiators, modified for naval use by the addition of an arrestor hook. These were soon supplemented with a further sixty Mk.IIs built with arrestor hooks and emergency dinghy stowage, designated Sea Gladiators. These Gladiators served with six RNAS squadrons: 801, 802, 804, 805, 759, and 769 NAS. During the Battle of Britain, the FAA supplied a Gladiator Squadron, 804 RNAS to supplement two second line RAF Gladiator Squadrons in home defence. Sea Gladiator was replaced on Royal Navy Carriers by other types, by 1941.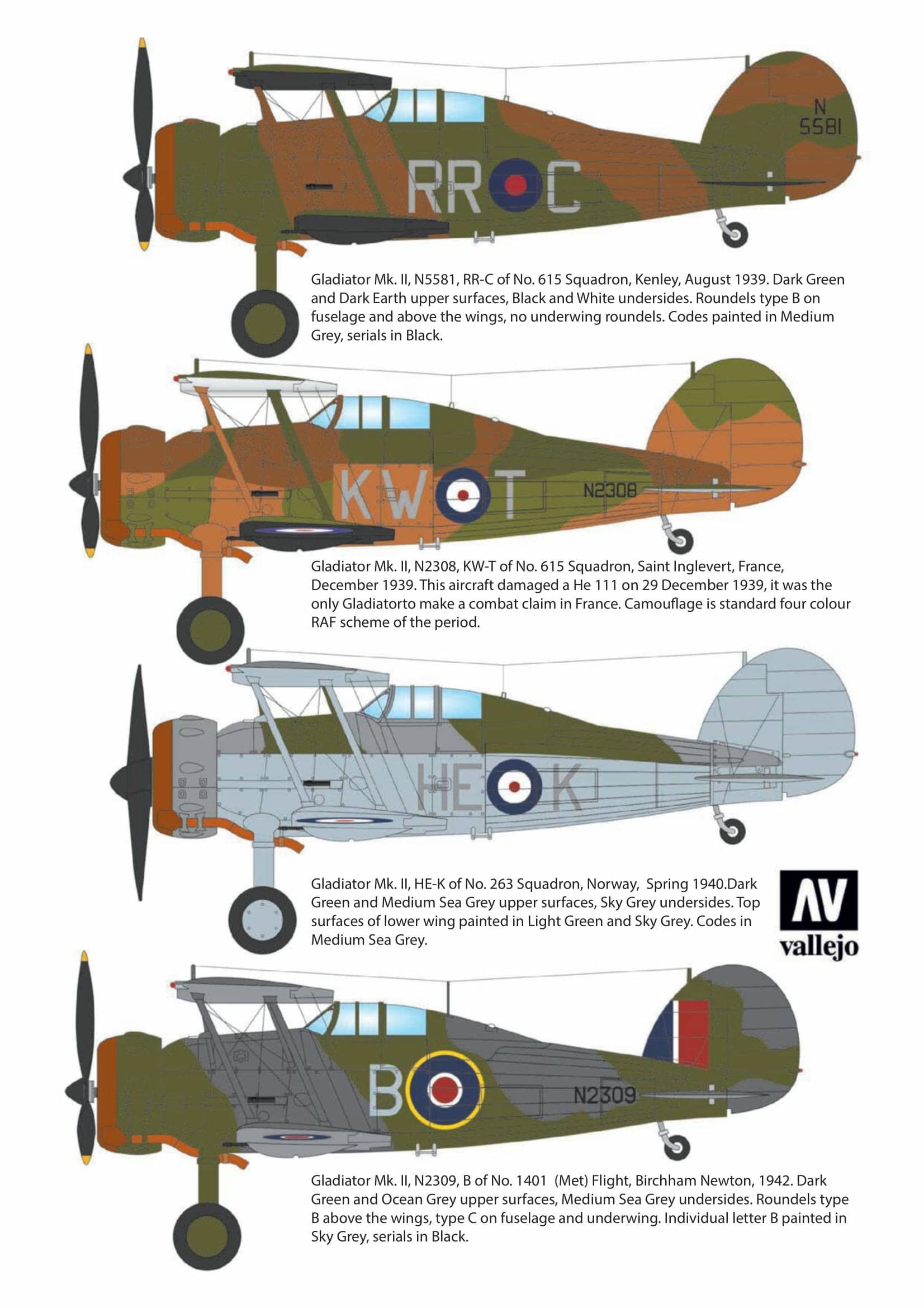 "And the Greatest of These…." .
Ironically, perhaps the most famous Sea Gladiators did not operate from carriers, but from land: the 'Hal Far Flight'. The story of Gladiators in Malta began with the arrival of twenty-four, crated, Sea Gladiators from 802 NAS, delivered by HMS Glorious, in the first months of 1940. At the time however, Malta was not a priority and all but twelve were taken, almost immediately, by HMS Glorious, departing the Mediterranean for the Norwegian campaign, leaving Malta with twelve machines, still crated.
You can read upto 3 premium stories before you subscribe to Magzter GOLD
Log-in, if you are already a subscriber
Get unlimited access to thousands of curated premium stories and 5,000+ magazines
READ THE ENTIRE ISSUE
May 2020