Have Ferry
1/72 Airfix MiG-17F by Yoav Efrati
Two years ago, I suggested the afterburner equipped MiG-17F Fresco C to Airfix. Tomy surprise, a new tool 1/72 scale MiG-17 was announced for Christmas of 2019. When I started bragging to my friends on Facebook that this is my Fresco, everyone thought this was just a coincidence. I had the good fortune of attending the November 2019 SMW and learned from the good folks at the Airfix stand, that this new MiG-17 is not a coincidence, but an actual modeler's suggestion. To my delight, the person that told me this was the designer of the kit himself, Tom. I was elated to be able to shake hands with the kit designer who fulfilled my four-decade wish for an accurate afterburner MiG-17. Exercising some old fashioned "hutzpah" (gall), I asked the marketing head of Airfix for a test shot of this long-awaited kit, for review in Scale Aircraft Modelling magazine. To my surprise I was given a favorable response and the hot new kit arrived in Israel soon after the show. I asked if it's ok for me to do it in Israeli markings and the reply was yes.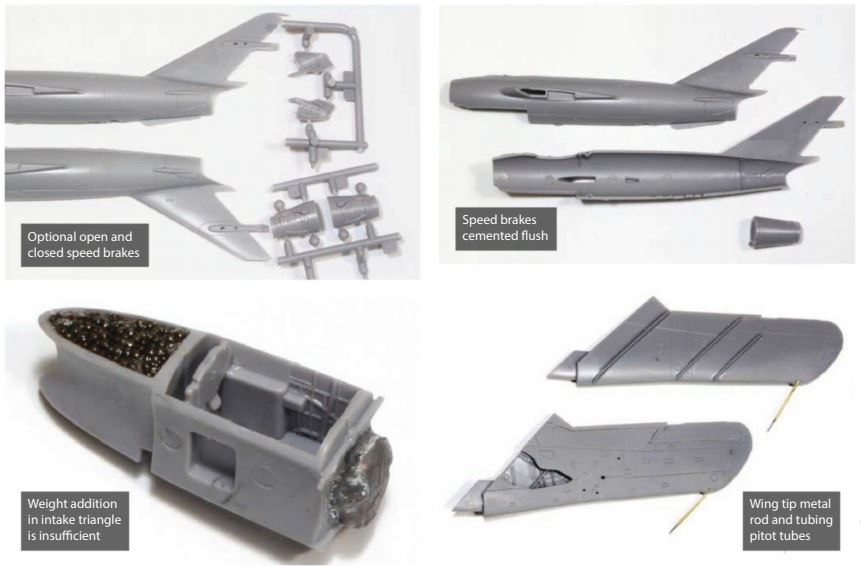 Two Syrian MiG-17Fs landed at Megido landing field at approximately 08:30am on 13 August 1968, due to navigational error. The two Migs were designated under two names: 05 – Have Drill and 02 – Have Ferry. Have Drill 05 was Polish-built Lim-5 s/n 1C-07-18 fitted with SCAN FIX ranging radar. Have Ferry 02 didn't have radar and its periscope was removed at some stage in Israel before being transferred to the US in March 1969. In this article, I build Have Ferry MiG-17F number 02 featured in Hi-Decals sheet 72-035.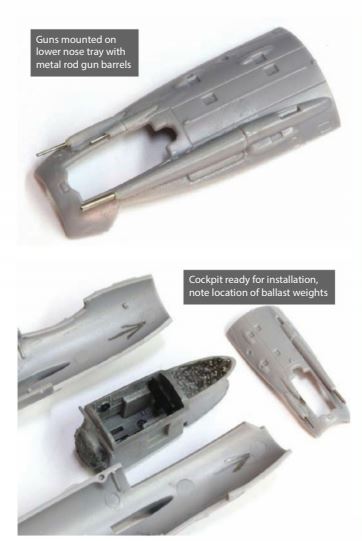 The kit:
The kit contains 80, light grey parts attached to three medium grey parts trees, and a six-part clear plastic tree. Kit assembly is illustrated in an easy to follow, 39 step, A4 page size pamphlet with full color instructions given to the two kit decal options. Kit options include two canopies; one molded with an external rear view mirror fitted to the Fresco C and the second molded without an external rear view mirror, typical of the Fresco A. Open and closes air brakes with aft engine detail and actuators are supplied. Optional parts are provided for lowered landing gear, and in-flight closed gear configurations. External armament provided, but not referred to in the instructions, are underwing 76mm rockets, used by the Egyptian Air Force and wing root MARS-2 used by east European Soviet block countries. Two decal options are provided; one for the North Vietnamese 7 kill airplane 3020 used by six-kill ace Le Hai, of the 923rd Yen The flight regiment. The second marking option is less flamboyant and depicts natural metal Russian aircraft number 51.
Although the MiG-17 was released before in 1/72, the shape of this rugged warhorse eluded them all. For the first time ever, the Fresco has been given the respect due with new digital technology enabling Airfix to have the final say in kit accuracy.
You can read upto 3 premium stories before you subscribe to Magzter GOLD
Log-in, if you are already a subscriber
Get unlimited access to thousands of curated premium stories and 5,000+ magazines
READ THE ENTIRE ISSUE
May 2020